Dear G21 family member,

As an important member of the G21 community, each month we will keep you informed of the key projects and activities of the G21 Alliance. G21 is the formal alliance of government, business and community organisations, working together to improve people's lives in the G21 region.
FEATURE ARTICLES
DIGITAL HUB CAMPAIGN ACCELERATES
STATE BUDGET
WEST GATE TUNNEL PLANS ON SHOW
PORTARLINGTON HARBOUR PRIORITY
INSPIRATION AND ENERGY AT EMERGE GEELONG
ECONOMIC FUTURES LECTURE SERIES
IT'S YOUR FUTURE, GEELONG
GEELONG BUSINESS EXCELLENCE AWARDS COUP
RESEARCH TECHNOLOGY BOOST FOR BUSINESSES
MP PRAISES G21 CLARITY, CREDIBILITY, ACHIEVEMENTS
PUBLIC SECTOR ETHICS IN FOCUS

REGULAR SNAPSHOTS FEATURES
RDA BSW COMMITTEE UPDATE
ITEMS OF REGIONAL INTEREST
LATEST NEWS FROM G21 PILLARS
KEY ECONOMIC INDICATORS
MEDIA ARTICLES OF INTEREST
G21 MEMBERSHIP

G21-Geelong Region Alliance has accelerated campaigning for a Geelong Secondary Schools and Community Digital Learning Hub as tabling of the May State Budget approaches.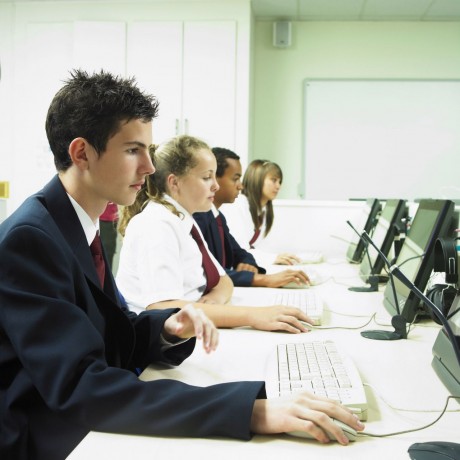 The Digital Learning Hub, a G21 priority project, provides a 'shovel-ready' and affordable $4.7 million solution to internet coverage woes compromising the education of students across the region.

G21 chief executive Elaine Carbines has amplified via social and other media calls for the 'Education State' to step up with funding to help unlock more G21 region learning potential in the digital age. Read her opinion piece here.

The fully scoped Hub plan is partnered by all secondary schools in Geelong, Colac and Surf Coast municipalities, along with Deakin University, The Gordon, Geelong Regional Library Corporation and the City of Greater Geelong.

It proposes using the publicly-owned Australian Academic and Research Network (AARNet) to deliver one gigabit per second internet access and learning platforms to schools via either fibre optic cable or microwave connection.

Help grow groundswell support for the Digital Learning Hub by re-tweeting @g21_geelong messages on Twitter, and liking Facebook posts.

STATE BUDGET
Allocation of base funding for a Geelong Convention and Exhibition Centre will be among G21's other priority State Budget hopes.

Design of the centre urgently needs to start, with Geelong's economy continuing to lose out to other regional Australian cities in the multi million-dollar conference and associated tourism sector.

Overlooking of funding for the G21 priority project in the State Budget would be a major blow following naming of a potential waterfront site by Premier Daniel Andrews and Deakin University, and advancing of a business case for the project.

The case for a major Geelong Convention and Exhibition Centre remains hard for the State Government to ignore.

It is predicted to provide an annual direct and indirect economic impact of $50 million to the regional economy, with 270 ongoing jobs, once operational. During construction it is predicted to provide direct and indirect economic impact of $350 million, including 600 jobs.

Funding for the Great Ocean Road and potentially establishment of a new road governance structure might also be among other major State Budget wins for G21 region.

Treasurer Tim Pallas will deliver the 2017-18 State Budget on May 2.

WEST GATE TUNNEL PLANS ON SHOW
STATE Government announcement of approved plans for its Melbourne West Gate Tunnel project came with promises of eased traffic headaches for G21 region motorists.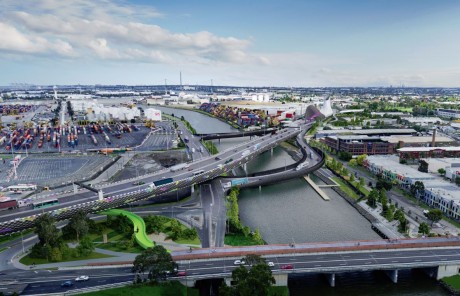 Residents will be able to view the plans at Geelong's Westfield Shopping Centre from 9am to 5pm on April 26.

The Government is promising that addition of four lanes to the West Gate Freeway, three express lanes in both directions and provision of a second river crossing – over the Maribyrnong – will provide major benefits for Geelong.

"Drivers will now have a choice, the tunnel or the bridge, slashing congestion from Geelong to Pakenham," Premier Daniel Andrews said.

Announcement of the tunnel project plans on April 2 came with promise of an expected 6000 jobs and follows G21-Geelong Region Alliance calls for urgent upgrading of the Geelong-Melbourne road corridor to ease serious traffic congestion on the Princes Highway and surrounding West Gate Bridge.

View G21's transport links to Melbourne statement here.

Key West Gate project design features include Victoria's longest road tunnel, a new freeway above Footscray Road, 14 kilometres of new and upgraded cycling and walking paths, upgraded noise buffer walls and creation of nine hectares of open space and wetlands. Work is forecast to be complete by the end of 2022.

PORTARLINGTON HARBOUR PRIORITY
MEMBER for Bellarine Lisa Neville has assured Portarlington Safe Harbour will play vital part in Victoria's expanding $40 million aquaculture industry.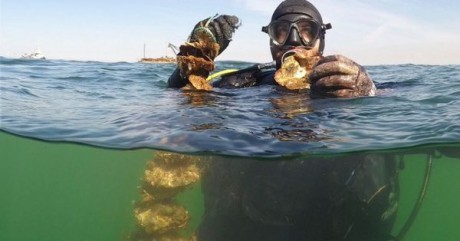 The Victorian Government announced on April 7 the largest ever allocation of new aquaculture sites in Port Phillip and Western Port Bays, and Ms Neville said investment in the harbor would further position the Bellarine as a state leader in the industry.

"We're investing $15 million in the Portarlington Safe Harbour because we know we have a strong future for aquaculture on the Bellarine," Ms Neville said.

Portarlington Safe Harbour is a G21 Priority Project.

Agriculture Minister Jaala Pulford announced the allocations. Additional sites were included in a new Victorian Aquaculture Strategy to support Victoria's aquaculture industry while keeping it productive and sustainable.

The strategy, which will be in place until 2022 will provide a blueprint for public and private investment and action to develop the sector.

An offshore aquaculture reserve at Portland and a land-based reserve at Point Lillias, near Geelong, are also likely to be allocated in future years.

For more information on the Victorian Aquaculture Strategy visit agriculture.vic.gov.au

INSPIRATION AND ENERGY AT EMERGE GEELONG
AN 'unconference' with 'no rambling' promises to further inspire and energise G21 Region's vibrant startup business sector.

The Emerge Geelong event, funded by Skilling The Bay, will be at The Pier on Geelong waterfront from 10am to 2pm on May 24.

An unconference is defined as one which defies conventional formats and is more participant driven.

"Lightning talks, distilled presentations with no rambling, connected by an entertaining MC who will invite people from the audience to the stage for activities like gameshow quiz, topped off with an art show," an Emerge Geelong promotion says.

"This is a premium event for all types of businesses. Big, small, old and young, everyone benefits."

People can learn more about the unconference at http://bit.ly/2n8U2Bf

ECONOMIC FUTURES LECTURE SERIES
Sectors holding keys to Geelong's economic growth will be analysed during an Our Futures Deakin Lecture Series during the next three months.

The series will encore the March launch of a Geelong Economic Futures report compiled by Deakin, G21 and the City of Greater Geelong, which identified four major projects within the region holding potential to harness private equity investment and reduce reliance on government subsidies.

The major projects are:
A $1 billion Avalon Freight Precinct, to create Victoria's largest, lowest-cost seaport, road and rail freight terminal, adjacent to Avalon Airport, with creation of 3000 jobs;

A $600-$800 million high-security, water solution to drive high-value, drought-proofed regional food production aimed largely at overseas markets;

A $300 million investment at CSIRO's Geelong Animal Health Laboratory to create an Asia-Pacific collaborative hub for infectious disease and biosecurity; and,

An injection of $70 million for Deakin's Carbon Nexus research centre that would make it home to the world's leading non-aerospace carbon fibre industrial scale manufacturing plant.

The Economic Futures report was developed in the context of economic analysis which suggests that new job growth in infrastructure, services, health and education sectors can more than offset loss of traditional manufacturing in the region.

The lecture series will align with perceived industry growth areas. The program is:
Biosciences: May 4, 6pm, Deakin University Waterfront with Professor Peter Doherty AC and Dr Graham Mitchell AO.

Agriculture: June 8, 6pm, Deakin University Waterfront with Robert McGavin and Lyndsay Sharp.

Advanced Manufacturing: July 6, 6pm, Deakin University Waurn Ponds with Natalie Waldie and Jake Dingle.

Pathways to Prosperity: July 20, 6pm, Deakin University Waterfront with James Pearson and Andrew Cardwell.
For more information: www.deakin.edu.au/cerrf

IT'S YOUR FUTURE, GEELONG
It's time for people to speak up on shaping future Geelong.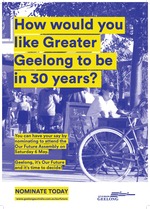 Places are still available for the Our Future assembly which will come together on May 6 to refine a shared vision for Greater Geelong across the next 30 years.

Renowned community engagement specialist Tim Orton will lead presentation of future scenarios which have been defined during earlier stages of the Our Future process.

Latest data shows more than 11,980 people have contributed at 130 events during Our Future consultations, 25 per cent of them aged between 35 and 49 and 55 per cent female.

The Our Future vision is expected to be a key resource for Geelong's new city council, due to be elected in late October, 2017, and for many other organisations.

The Our Future assembly will be from 10am to 4pm on May 6 at The Pier.

For more information: http://bit.ly/2nVgScO

GEELONG BUSINESS EXCELLENCE AWARDS COUP
Winners of two major categories in this year's Geelong Business Excellence Awards will be automatic finalists in Australian Institute of Management (AIM) Victorian awards.

Geelong's Business Leader and Young Entrepreneur of the Year will be shortlisted contenders for AIM leadership excellence crowns and in the running for national honours, in a major recognition of the status of the Geelong awards and business achievement in the city.



The two categories are new to the Powercor Geelong Business Excellence Awards this year.

The annual AIM Leadership Excellence Awards are peak national recognition of Australia's most outstanding business leaders.

Geelong Chamber of Commerce CEO Bernadette Uzelac, part of the judging panel for the 2016 AIM awards, welcomed the state recognition of Geelong's outstanding leaders.

"The Chamber looks forward to recognising the 2017 Business Leader of the Year and Young Entrepreneur of the year at the business awards presentation dinner in August and I hope to see both winners standing on the stage as the Victorian winners at the AIM Leadership Excellence Awards later this year," Ms Uzelac said.

Entries for the 2017 Powercor Geelong Business Excellence Awards close on May 22.

RESEARCH TECHNOLOGY BOOST FOR BUSINESSES

A new State Government-backed Regional Industry Collaboration Plan, RICP, will enable growing G21 region businesses to tap Deakin University research and technology.

Industry and Employment Minister Wade Noonan launched the scheme with a pledge of up to $650,000 funding during a visit to Geelong's Bartlett's Environmental on March 28. Read the story here.

The RICP will provide better access to expertise, grow jobs create investment opportunities and boost productivity for businesses in Geelong, Ballarat and Bendigo which work within the State Government's priority growth sectors including new technologies, food and fibre, transport, defence, construction and manufacturing.

The program will provide brokerage services and seed funding to facilitate industry research projects between leading universities and businesses, providing access to research, technologies, facilities and expertise.
MEMBER for Corio Richard Marles praised the achievements and advocacy of G21-Geelong Region Alliance in a speech to Federal Parliament heralding an alliance delegation to Canberra.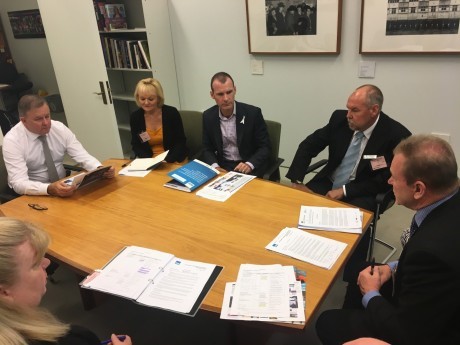 Speaking on Tuesday March 21 Mr Marles acknowledged the impending visit of G21 chairman Bill Mithen and chief executive Elaine Carbines and other delegation members, pointed to past and present lobbying achievements and pointed to future challenges.

He commended G21's clarity, credibility and grounded approach, and emphasised that the organisation represents business and community sectors as well as its municipalities.

"Together they speak with a single voice to state and federal governments, and indeed to the world," he said. Read more about Mr Marles' speech here.

A 15-strong group representing G21's five municipalities completed two demanding days of briefings on March 22 and 23, providing essential insight for Prime Minister Malcolm Turnbull, Opposition Leader Bill Shorten, Environment Minister Josh Frydenburg, shadow ministers and senior ministerial advisers.

Talks with Mr Turnbull focused on seeking support for priority projects including Great Ocean Road investment, Geelong Convention and Exhibition Centre planning, Avalon Airport growth, development of a Fort Queenscliff tourism plan and brokering of a potential City Deal investment to help focus economic planning and drive collaborative growth.

PUBLIC SECTOR ETHICS IN FOCUS
NEED to sharpen up on your public sector ethics?

A Public Administration Australia conference coming up in Geelong might provide the right forum.

The regional Victorian conference, to be at Rydges Geelong on May 17, will discuss universal expectations about public sector ethics and integrity and explore challenges facing regionally-based administrators.

It will feature keynote presentations, panel discussions and highlight case studies on how corruption or integrity problems have been uncovered, and how organisations have responded.

Topics will also include organisational performance and building or re-building culture of integrity.

For more information and to register go to https://tinyurl.com/ldzaf5t

REGULAR SNAPSHOTS FEATURES
RDA BSW submission to the Australian Senate - Finance and Public Administration References Committee inquiry

Regional Development Australia (RDA) Barwon South West (BSW) Committee recently made a submission to the Senate Finance and Public Administration References Committee Inquiry supporting the relocation of corporate Commonwealth agencies to regional Australia.

This Inquiry specifically focussed on Commonwealth entities with agricultural policy or regulatory responsibilities.

The submission used a case study of the Transport Accident Commission's relocation to Geelong to demonstrate the relocation of a government service to regional Australia has contributed to diversifying the region's economy.

RDA BSW encourages the development of a clear Commonwealth policy position and accompanying initiatives to support decentralisation and the relocation of appropriate government services to regional Australia as this will increase the vitality of regional communities and open up opportunities for growth and a more prosperous future for regional Australia.

The submission promotes the relocation of government services as a lever to increase regional and rural population growth, which is a major issue in areas of the BSW region.

Also, that there is a need to take a place-based approach to ensure that relocations of government services are effective that takes into account the unique characteristics and constraints within a region and includes a focus on building human capital, promoting innovation and investing in infrastructure.

For more information on this submission, please contact Meg Bullen on 03 5215 6018.
Click here to visit the RDA Committee website
Click here to follow RDA Committee on Twitter
GEELONG AFTER DARK

The popular Geelong After Dark event will return on May 5 billed as the biggest yet, with 370 artists and 83 activities to discover in central Geelong.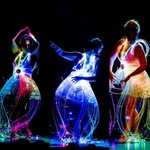 Organisers promise edgy art, interactive performances, projections, illuminations, live music, soundscapes and exhibitions will transform the city's streets, laneways and buildings between 6pm and 10pm.

An estimated 15,000 people attended Geelong After Dark last year.

City of Greater Geelong Manager of Arts and Culture Kaz Paton said response from participants for this year had been outstanding.

Highlights will include installations and projections at City Hall depicting Geelong's Our Future – 30 Year Vision.

People can visit geelongafterdark.com.au for more information.

CORANGAMITE CATCHMENT GRANTS AVAILABLE

CORANGAMITE Catchment Management Authority, CCMA, has community grants waiting for expressions of interest.

Leaders want to hear from individuals or groups with proposals relating to areas including productive, sustainable farming, biodiversity and conservation and land management.

Focus is on activities that improve the capacities of farmers, land managers, students, rural leaders and volunteers, along with the health of landscapes.

Expressions of interest will close on April 28 and approved programs will be developed from May 8, for commencement on July 3.

For more information: http://bit.ly/2oAfJKT

HUMANS IN GEELONG

Humans In Geelong project is seeking story subjects on its mission to celebrate individuals who are making a difference.

A small not-for-profit group of volunteers has generated more than 100 stories for its online platforms since launching late in August 2016, drawing inspiration from Humans of Melbourne and Humans of New York.

The stories focus on everyday people who are taking action for community good and causes.

Spokeswoman Jacqui Bennett said they aimed to spread good news and to inspire, and the group was always looking for more stories.

Humans of Geelong has a website and Facebook page and people can email nominations to humansingeelong@gmail.com or follow on Twitter on @HumansinGeelong

BOOST FOR SURF COAST LEARNING AND PLAY

SURF Coast's $1.26 million new Butterfield House Kindergarten and Day Care Centre is formally open for learning and play.

Victorian Minister for Families and Children Jenny Mikakos visited the new Jan Juc centre on March 28 and promised it would make a difference to the lives of Surf Coast children.

The centre, built in partnership with Geelong Christian College, offers pre-school care, kindergarten and long day care options for up to 77 children at a time.

SURF COAST TREK
The Surf Coast Trek 2017 - a 40km trek along the Surf Coast Walk,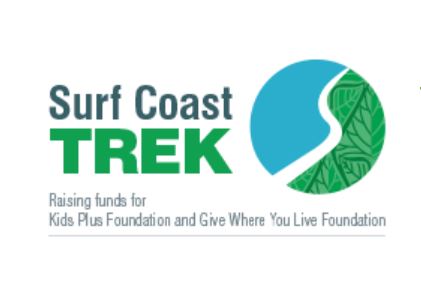 starting in Airey's Inlet and finishing in Torquay - will be held on
29 April.
The Trek helps raise much needed funds for two of the region's most
valued community organisations - Kids Plus Foundation and Give Where
You Live Foundation.
G21 will be participating by entering Team G21, whose members are
Elaine Carbines, Janice Lane, Ray Ingwersen, Liz Dando, Nada
Malinac, Anne O'Brien, Michael Trotter and Danny Lannen

You can support Team G21 with sponsorship by clicking here. Thank you in advance for your generosity.
Find out more about the Trek, and how you too can become involved, at
www.surfcoasttrek.com.au
Latest news from the G21 Pillars
Each of the eight G21 Pillars meets on a regular basis to discuss regional issues and progress regional projects. Click on the below links for the most recent Pillar activity report.

G21 Arts & Culture Pillar
G21 Economic Development Pillar
G21 Education & Training Pillar
G21 Environment Pillar
G21 Health & Wellbeing Pillar
G21 Planning & Services Pillar
G21 Sport & Recreation Pillar
G21 Transport Pillar
Click here to view the full list of G21 Pillar Projects

Key Economic Indicators released

Enterprise Geelong has released the February Key Economic Indicators which monitors the region's economy. The key points are:
| | | | |
| --- | --- | --- | --- |
| Economic Indicator | Data | Movement | Status |
| Unemployment rate | 5.7% | -0.6pts | ↓ |
| Average weekly job advertisements | 117 | +41.0% | ↑ |
| New monthly online job advertisements | 1,397 | +4.6% | ↑ |
| Monthly domestic building activity | $69.6m | +36.2% | ↑ |
| Monthly new dwelling building approvals | 225 | +47.1% | ↑ |
| Monthly non-domestic building activity | $17.0m | +28.8% | ↑ |
| Quarterly mediam house price | $450,000 | +5.9% | ↑ |
Media articles of interest to the G21 region

G21 tracks articles within the region that discuss G21 and the region's Priority Projects.

Click here to view G21's Articles of Interest March-April 2017.

G21 Membership
This month the G21 Board welcomes the following new members to G21 - Geelong Region Alliance:

Jovic Accounting Pty Ltd

AWA Alliance Bank

Geelong Broadcasters – K rock and bay 93.9

Western Sheet Metal

Membership of G21 is open to eligible businesses, organisations and government bodies associated with the G21 region. Details about eligibility for membership, annual fees and an application form may be viewed by clicking here.
This email has been designed to provide you, a valued member of the broader G21 Family, with a snapshot of the key projects and activities of the G21 Alliance over the past month. You have been included in the distribution list of this G21 Snapshots email, because you have an important role in improving people's lives in the G21 region as a Federal or State parliamentarian, Councillor, Regional Management Forum member, senior manager with regional Councils, senior manager with Regional Development Victoria, G21 Member, G21 Pillar participant, G21 Board member or member of the media (a list of over 700 individuals or organisations). If there are other people in your organisation or network that you think should be aware of this email please feel free to pass it on to them.
If you want further information or wish to bring something to our attention, please contact either of us at the numbers or addresses given below or refer to the G21 website at www.G21.com.au.






Bill Mithen
G21 Chairperson
chair@g21.com.au





Elaine Carbines
Chief Executive Officer
0437 202 300
ecarbines@G21.com.au