Friends of the G21 region,

e-News provides you with a sense of the important issues, activities and proposed projects within the G21 region.
Growth focus for Localised
GEELONG business procurement platform Localised has projects totalling $20 million in motion after its formal launch with key business and community partners.

Founder of the digital platform James Baird has urged other businesses seeking services to link with Localised as it creates networks, activates supply chains, creates jobs and tackles entrenched disadvantage.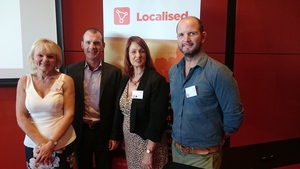 The program partners GROW, Geelong Region Opportunities for Work, a regional initiative of the Give Where You Live Foundation and G21-Geelong Region Alliance to target joblessness and improve economic and social prosperity.

Research commissioned by GROW has found that less than half of $17 billion of business procurement in the G21 region each year goes to local suppliers. Developing a region-wide supplier portal is a key element of the GROW plan and Localised is looking to provide answers.

Mr Baird said the GROW mission was critical to the objectives of Localised.

"Having improvement in local procurement and social procurement is a really important part of our story," he said.

The launch had helped stimulate activity, with 500 users now registered with Localised.

"We've had a number of projects going to the platform off the back of the launch. We're now looking at in excess of $20 million in projects across a range of different categories," Mr Baird said.

He said creating further demand was a key objective.

G21 chief executive Elaine Carbines urged businesses to seek solutions through Localised.

"This platform helps fill a critical gap in supply chain connections, targeting the billions of dollars in procurement lost to the region while striving for such important social outcomes," Ms Carbines said.

"We need to help continuing to nurture the region's great capacity to provide wide-ranging solutions to local needs and realise GROW's objectives in creating jobs and combating disadvantage."

Localised went live late in 2016 and about 150 people attended its formal launch at Geelong Library on February 22.

Representatives of key supporters WorkSafe, Avalon Airport, Deakin University and Corio Waste Management profiled their involvements with the program.

Pictured: G21 chief executive Elaine Carbines, G21 chairman and Give Where You Live Foundation chief executive Bill Mithen, Geelong Chamber of Commerce chief executive Bernadette Uzelac and Localised founder James Baird.

Canberra calling

G21 board members will champion the region's priorities with Prime Minister Malcolm Turnbull and key ministers during a delegation to Canberra this month.

G21 chairman and Give Where You Live Foundation chief executive Bill Mithen will lead a group including mayors and chief executives from the region's five municipalities, with meetings expected to fill two days from March 22.

Defence pitches

GEELONG Defence Alliance will be highlighting the G21 region's manufacturing capabilities as hundreds of international aerospace trade delegates attend this week's Australian International Airshow at Avalon Airport.

G21 is proud to be part of the alliance, working to secure contracts in Victoria's $8 billion defence manufacturing sector. More than 35,000 international delegates will attend the show's defence exposition from Tuesday until Friday (1-3 March) and 600 companies will be represented.

The show will be open to the public from 2pm Friday until 6pm Sunday.

The biennial show generates immense activity and opportunities for the G21 region, with the Victorian Government estimating up to 200,000 patrons will help generate up to 2000 jobs and a $150 million boost for the state's economy.

'Our Place' opportunity

'Our Place' magazine will again showcase the amazing G21 region in 2017.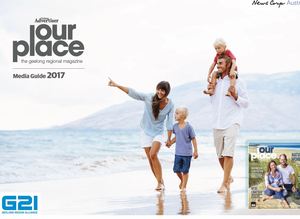 The annual publication is used throughout the year by companies and organisations to highlight the wonderful people and lifestyle of G21 region.

The magazine is a joint initiative of G21 and the Geelong Advertiser. It will be published in the Geelong Advertiser on Friday 21 April.

Copies will also be available for regional organisations to use as a promotional tool throughout the year. Council offices and tourism information centres will stock the publication.

For details on how you or your organisation can be part of 'Our Place' click here.

Don't miss your chance to be part of this important magazine.
Membership of G21 is open to eligible businesses, organisations and government bodies associated with the G21 region. Details about eligibility for membership, annual fees and an application form may be viewed by clicking here.