Friends of the G21 region,

e-News provides you with a sense of the important issues, activities and proposed projects within the G21 region.
Opportunities in new State 'partnerships'
G21 sees real opportunities for our region from the State Government's recently announced Regional Partnerships.

Announcing the initiative Premier Daniel Andrews said the nine partnership committees spread across regional Victoria will "transform the way rural and regional Victorians engage with government".

Each committee comprises community representatives, local municipal council CEOs, Regional Development Australia representatives and senior Victorian government officials.



Managing the impacts of our transitioning economy, generating new jobs and tackling disadvantage are likely to be among the matters addressed initially by the Barwon Regional Partnership.

G21 chair Bill Mithen and CEO Elaine Carbines are both members of the Barwon Regional Partnership, which covers the geographic area of four of G21's five municipalities. The one G21 municipality not included is Golden Plains Shire, which forms part of the neighbouring Central Highlands Partnership.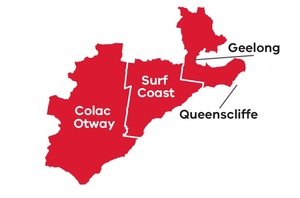 Geelong Chamber of Commerce president Kylie Warne will chair the Barwon Regional Partnership and Kean Selway, Deakin University vice president and chief operating officer is deputy chair.

Other members include: Nick Stanley, Co-founder and CEO, Tribal Campus; Matthew McDonald, CEO, SeaRoad Ferries; Anne-Marie Ryan, CEO, Geelong Region Local Learning and Employment Network; Libby Mears, CEO, Leisure Networks; Rod Jackson, CEO Wathaurong Cooperative; and municipal council CEOs Kelvin Spiller (City of Greater Geelong), Keith Baillie (Surf Coast Shire), Lenny Jenner (Borough of Queenscliffe) and Sue Wilkinson (Colac Otway Shire).

G21 remains the official Strategic Planning Committee for the G21 region and, as such, is responsible for leading the development and implementation of the region's strategic plan.

Over coming months, the Barwon Region Partnership will consult with our region's community in order to provide advice to the state government regarding investment priorities.

The work of G21 will be an important input into this consultation process.

G21 will promote the opportunities to get involved as they are announced.

For further information www.rdv.vic.gov.au/regional-partnerships
Waiting game on federal funds
G21 is waiting expectantly for an announcement from the federal government about the $20m Geelong-Corangamite Investment Fund.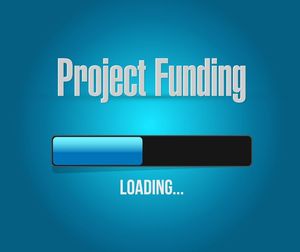 The fund was announced by Prime Minister Malcolm Turnbull and Member for Corangamite Sarah Henderson during the election campaign.

At the time the fund was said to be for projects which benefit the region and which can provide matching funding.

G21 has a number of projects crying out for financial support, and which could meet these criteria. We're keen to learn more about how the fund will operate.

Meanwhile, the next round announcements under the Federal Government's National Stronger Region's Fund are also pending. A number of G21 member councils have applications important to their municipalities under consideration.

We'll keep you informed when we hear more from the government on both funds.

"The best ever" G21 Stakeholder Forum

Overwhelmingly the feedback from participants at the recent sell-out 2016 G21 Stakeholder Forum was positive.

Former ABC journalist Kerry O'Brien showed his breadth of political knowledge and history as he gave a frank and sometimes sobering assessment of the current state of politics in Australia.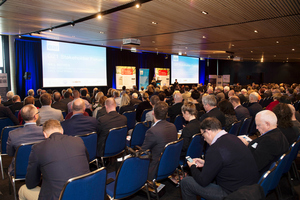 Both Premier Daniel Andrews and Opposition Leader Matthew Guy gave lively talks on their visions for the state and the region.

The Premier also took the opportunity to announce a $1.5m State government investment towards developing an industrial precinct at Avalon Airport. The development of a vibrant industrial community at Avalon will help create jobs and boost the region's economy.

If you missed the forum you can listen to the full audio, or skip to the segment you want to hear, on G21's SoundCloud site. Geelong Business News videoed Kerry O'Brien's presentation, which is on its website – click here.

Membership of G21 is open to eligible businesses, organisations and government bodies associated with the G21 region. Details about eligibility for membership, annual fees and an application form may be viewed by clicking here.