Friends of the G21 region,
e-News provides you with a sense of the important issues, activities and proposed projects within the G21 region.
Wow! What a year
From start to end, 2014 has been navigated by G21 at full speed.

Much has been achieved despite the inevitable twists, turns and hills along the wa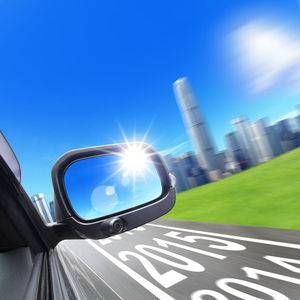 y.

We're not about to re-tell the achievements of G21's year here – you can read all about our year in the Report to the Region 2014 publication, if you wish.

We do however take this opportunity to again congratulate the Andrews Government on its recent election.

We especially note and welcome the appointment of G21 region parliamentarians to the Ministry:

Lisa Neville, Member for Bellarine (Minister for Environment, Climate Change and Water);
John Eren, Member for Lara (Minister for Tourism and Major Events, Minister for Sport, and Minister for Veterans); and
Jaala Pulford, Member for the Western District (Minister for Agriculture and Minister for Regional Development).

This year the advocacy of G21, and others across the region, led to many election commitments to important projects and initiatives.

Among Labor's commitments to G21 Priority Projects were:
$30 million towards Geelong Performing Arts Centre (GPAC) Stage II redevelopment works, as part of the G21 Geelong Future Cities Priority project
$6 million towards completing works at two of the five Northern Bay College campuses, and $100,000 to upgrade Stead Park Pavilion (Geelong Soccer Club), both as part of the G21 Addressing Disadvantage Priority project
"Land purchase and construction" of Armstrong Creek West Primary School

$4 million toward developing a 'corridor plan' for a road link to the Bellarine Peninsula from the Geelong Ring Road

$5 million towards establishing a Defence Procurement Office in Victoria, with procurement of contracts from the Land 400 military vehicle tender, for regional areas such as Geelong, as a priority
$15 million for Stage I works on the Portarlington Safe Harbour, including towards: a new pier; ferry and aquaculture berths; a refuelling facility; and extensions towards the current breakwater

train services running at 20 minute intervals during a core of off-peak hours weekdays on the Melbourne-Geelong rail line, and

development of the Westgate Distributor to mitigate traffic in the western suburbs of Melbourne, with the focus on a truck bypass from the Westgate freeway to the port of Melbourne, in part a response to the need for improved transport links to Melbourne from Geelong.
Of course there were also commitments against other G21 and community projects, several of which include:
$5 million to allow the expansion of the planned new Bannockburn P-6 sc

hool to become a P-12 school. The money will allow the first stage of the project, to provide early secondary-school-years facilities

$70 million for the next stage redevelopment of Simonds Stadium, increasing the

capacity of the stadium to 36,000, and introducing a Trust to manage the stadium, and

rebuilding local schools, including $12 million for Geelong High, $3 million for Drysdale Primary, $5.5 million for Portarlington Primary and $5 million for Whittington Primary.
Part of our task in 2015 and beyond will be to help ensure those commitments are delivered.
Be safe this festive season
Thank you all for your invaluable support in 2014.

We look forward to your continued input and support in the new year.

No matter how you choose to spend the festive season, may it be a safe and relaxing time for you, your family and your friends.