Dear G21 family member,

As an important member of the broader G21 family, each month we will keep you informed of the key projects and activities of the G21 Alliance. G21 is the formal alliance of government, business and community organisations, working together to improve people's lives in the G21 region.
FEATURE ARTICLES
HAPPY NEW YEAR AND BEYOND, G21 REGION!
STATE LEADERS CONFIRM FOR G21 STAKEHOLDER FORUM
AVALON'S NEW INTERNATIONAL HORIZON
CITY DEAL SIGNED, NOW FOR SEALED AND DELIVERED
PORT GROWTH PRIORITY
JOBS FOCUS WITH $20m INVESTMENT
UPGRADE FOR QUEENSCLIFF SPORT FACILITIES
COMMENTS WANTED ON ALCOA ANGLESEA PLAN
NEW SCHOOLS FOR RAPID GROWTH ZONES
SHIRE LISTS MAJOR PROJECT PRIORITIES
GROW PROJECT UP FOR STATE AWARD

REGULAR SNAPSHOTS FEATURES
ITEMS OF REGIONAL INTEREST
LATEST NEWS FROM THE G21 PILLARS
KEY ECONOMIC INDICATORS
MEDIA ARTICLES OF INTEREST TO THE G21 REGION
G21 MEMBERSHIP
FEATURE ARTICLES

HAPPY NEW YEAR AND BEYOND, G21 REGION!
G21 region has made an extraordinary start to 2018 with confirmation of:
A City Deal for Geelong and the Great Ocean Road;

Allocation of $20 million in Federal Government investment packages; and,

Confirmation Avalon Airport will become an international gateway.
Each of the announcements in isolation would bring great momentum and transformative potential. Together they promise to provide an historic threshold to regional economic growth.

G21 is proud to have provided advocacy and a focused voice for each.

With other regional priorities in focus, we look forward with anticipation to the promise of a State Election and potentially a Federal Election year.
STATE LEADERS CONFIRM FOR STAKEHOLDER FORUM
The approaching Victorian Election will be headline focus at G21's annual Stakeholder Forum in August, with both Premier Daniel Andrews and Opposition Leader Matthew Guy confirmed as speakers.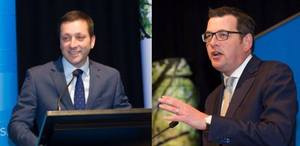 The two leaders have accepted invitations to address the forum, highlighting its profile and importance as a major annual regional think tank.

They will field questions from the audience at the conclusion of their presentations.

G21 is hoping Victorian Greens leader Samantha Ratnam will also attend.

This year's forum, on August 17, will provide ideal timing for leaders to outline policies with the November 24 election looming.

Be sure to save the date, and stay tuned for announcement on ticket sales and confirmation of other speakers.
Pictured left Matthew Guy, right Daniel Andrews.
AVALON'S NEW INTERNATIONAL HORIZON
Avalon Airport will provide G21 region with international wings, with news of a breakthrough partnership with AirAsia generating widespread excitement and relief.

The airline will launch twice daily flights between Avalon and Kuala Lumpur later in 2018, unlocking immense potential economic gains and scope for growth.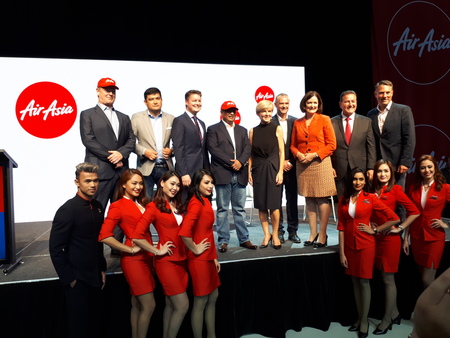 AirAsia CEO and co-founder Tony Fernandes joined Linfox Airports chief David Fox, Australian Foreign Affairs Minister Julie Bishop and Victorian Industry and Employment Minister Ben Carroll for announcement of the deal in an Avalon aircraft hangar.

Hundreds of regional leaders and airport partners attended and heard political leaders hail a profound moment in Geelong's economic history, and the beginning of a 'beautiful partnership' with potential tourism benefits which should not be underestimated.

G21 has strongly advocated for Avalon's growth during talks across years with federal and state government leaders, and the airport maintains Priority Project status.

Air Asia's arrival is expected to bring 500,000 international passengers through Avalon in the first year of operation, with generation of 200 jobs and far-reaching implications for G21 region and Great Ocean Road tourism.

The Kuala Lumpur flights will open up more than 130 connecting destinations across Asia and beyond for travellers, and AirAsia jets will be able to export 14 tonnes of fresh Victorian produce to Asia every day.

Avalon Airport owner Linfox is set to start $20 million work on an international terminal. G21 will continue to seek state and federal government support for developments including establishment of customs and quarantine facilities and an essential public transport link.

Avalon CEO Justin Giddings said a 10-year deal with AirAsia had been structured to accommodate the airline's significant growth.

"It is the first such deal in Australia and provides a unique low-cost opportunity for people and businesses to access over 130 destinations throughout Asia," Mr Giddings said.

"Low-cost flights combined with an easy airport experience makes for the perfect partnership."

Read more here.

Caption: Air Asia flight crew members are pictured after the announcement with, back, from left Linfox Airports chief David Fox, AirAsia X Malaysia CEO Benyamin Ismail, Victorian Industry and Employment Minister Ben Carroll, AirAsia Group CEO Tony Fernandes, Federal Foreign Affairs Minister Julie Bishop, Avalon Airport CEO Justin Giddings, Member for Corangamite Sarah Henderson, State Tourism Minister John Eren and Member for Corio Richard Marles.
CITY DEAL SIGNED, NOW FOR SEALED AND DELIVERED
Potential location of a new Geelong convention and exhibition centre has generated headline discussion following confirmation Geelong and the Great Ocean Road will receive a Federal City Deal.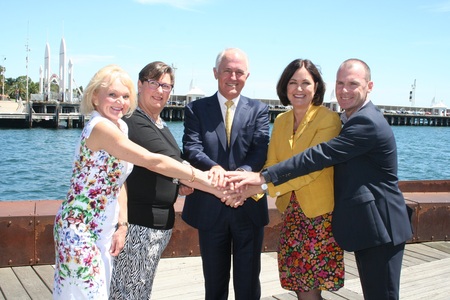 G21 played strong part in securing the deal for the region and was at the forefront of lobbying including important talks with Prime Minister Malcolm Turnbull in Canberra in March.

G21 has also helped keep stakeholders involved in and focused on the bid and now welcomes playing a central role in discussion on prioritising projects to be included for visionary investment. Stakeholders will meet for talks next week.

Prime Minister Malcolm Turnbull and Acting Premier James Merlino signed the City Deal Memorandum of Understanding on Geelong waterfront on January 17, 2018.

G21 CEO Elaine Carbines and chair Bill Mithen and representatives of several of the Alliance's member municipalities were present to witness and applaud the landmark event.

A long-discussed convention centre is among G21's top investment priorities, alongside the Shipwreck Coast Master Plan, Great Ocean Road, Geelong CBD Revitalisation, Geelong Waterfront Safe Harbour and continued growth of advanced manufacturing.

G21 believes supporting our visitor economy remains an important objective and aligns with the central aim of establishing the convention centre.

Successful City Deals focus on leveraging cities' particular strengths and qualities.

G21 region has much to work with and much to gain but exacting the funding process will depend strongly on unified voice and sharing of vision for realising potential and economic growth.

Read more here.

Pictured: Prime Minister Malcolm Turnbull with, from left, G21 CEO Elaine Carbines, Borough of Queenscliffe Mayor Susan Salter, Member for Corangamite Sarah Henderson and G21 chair Bill Mithen.
G21 board members have endorsed the Port of Geelong's elevation as a Priority Project, magnifying its importance as an economic driver and the need to plan for its growth.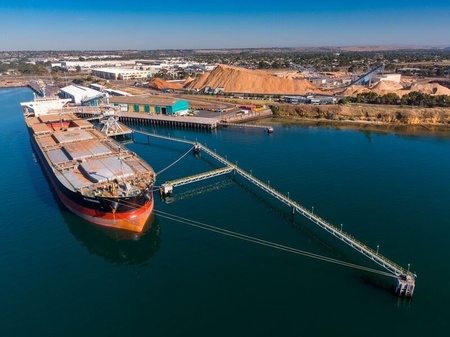 The Priority Project focuses on strengthening of the port's critical road, rail and channel links and protecting availability of suitable adjoining land for 24-hour port activities and related industries.

Operated by GeelongPort, it is already Victoria's premier bulk and largest regional port but is expected to significantly expand operations during the next 15 years.

The port currently processes more than 11 million tonnes of cargo each year, about 25 per cent of Victoria's total trade, generating $7 billion and 1400 jobs for the Victorian economy.

By 2035 the port will manage more than 18 million tonnes of cargo annually, generating $11 billion and 3100 jobs.

Strengthening of its freight links focuses on improving rail and road connections and deepening of the Geelong shipping channel to accommodate larger vessels with larger loads.

GeelongPort is analysing its channel deepening and road and rail requirements. Details of work required and associated costs are expected to be available late in March, 2018.
JOBS FOCUS WITH $20m INVESTMENT
Prime Minister Malcolm Turnbull value-added his City Deal trip to Geelong with announcement of $20 million in Regional Jobs and Investment Packages program allocations.

Ranging from $5 million to $70,000, they will accelerate projects in fields ranging from advanced manufacturing and specialist production to tourism and municipal works in a significant boost for the regional economy.

Together they are expected to generate more than 1200 jobs, including 200 in advanced manufacturing alone.

A headline allocation of $5 million went to LeMond Composites for continued design and construction of Australia's first carbon fibre manufacturing plant in Geelong, using technology developed by researchers at Deakin University's Carbon Nexus.

The $250 million Cape Otway Road Australia (CORA) world-class elite sport training facility proposed for Modewarre also received a major boost with a $3.28 million allocation, despite not yet having received formal planning approvals.

Other allocations included:
$2m for Conservation Ecology Centre development of a new Wildlife Wonders tourism experience near Apollo Bay;

$2m for further development of Royal Geelong Yacht Club's Waterfront Geelong Safe Harbour project;

$1.9m for Flat Glass Industries to aid transition from manufacture of automotive glass to high performance architectural glass; and,

$500,000 for Anglesea Surf Lifesaving Club redevelopment.
Colac Otway Shire also received a significant boost with $250,000 for first stage upgrading of foreshore amenities at Lake Colac.

The shire will match the funding and is excited to proceed, with community members having identified the work as important.

G21 CEO Elaine Carbines was a member of the Corangamite Jobs and Investment Panel which assessed funding priorities.

See the full list of allocations here.
UPGRADE FOR QUEENSCLIFF SPORT FACILITIES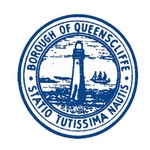 Work is underway on $3.5 million upgrading of Queenscliff sport and recreation precinct, including construction of new netball courts, cricket nets and car parks.

A new playground, landscaping and improvements to adjoining roads, kerbing and footpaths are also part of the project, scheduled for completion in April.

The Victorian Government has funded the work via its Community Sports Infrastructure Fund for the Borough of Queenscliffe, as delivery of a 2014 election commitment.

Mayor Susan Salter said members and supporters of the precinct's sporting clubs would enjoy vastly improved facilities. Local contractor John Monahan Pty Ltd is completing the work.
COMMENTS WANTED ON ALCOA ANGLESEA PLAN
Alcoa is seeking public response to a draft Concept Master Plan for its former mine and power station site adjoining Anglesea.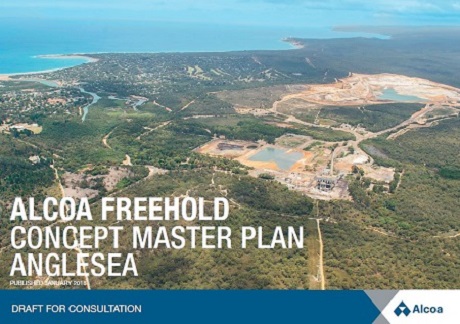 The plan proposes possible future uses for four areas of freehold land owned by Alcoa and incorporates potential changes to existing land tenure arrangements.

People have until March 6, 2018 to view the plan and provide feedback. People can download the plan here.

Among proposals are a potential major ecotourism attraction, accommodation and community facilities, conservation of high-value native flora and the ability to facilitate delivery of sustainable residential housing and tourism accommodation.

The plan has been shaped by broad community consultation, consideration of the site's natural attributes and histories, future economic opportunities and key planning documents including the Anglesea Futures Land Use Plan and Anglesea Structure Plan.

A final community drop-in session to view the plan will be outside Anglesea IGA supermarket from 2.30pm to 5.30pm on Thursday, February 15, 2018.
NEW SCHOOLS FOR RAPID GROWTH ZONES
New eras in learning are underway at Armstrong Creek and Bannockburn with opening of new schools, supporting rapidly growing populations.

Premier Daniel Andrews formally opened the Armstrong Creek Education Precinct, which integrates 400-pupil primary and 208-student special schools alongside community hub facilities including sport courts, fields and a gymnasium.

A next stage of development will see Oberon High School relocated to the site.

Mr Andrews also helped welcome students to Bannockburn's new P-12 College, the first secondary school in Golden Plains Shire.

The school was established after extensive campaigning by the community and shire, strongly supported by G21.

Provision of infrastructure and services for the Armstrong Creek urban growth area is a G21 priority project,and Bannockburn P-12 School an Education and Training Pillar Project.
SHIRE LISTS MAJOR PRIORITIES
Colac Otway Shire has identified 30 major project priorities requiring more than $10 million in funding.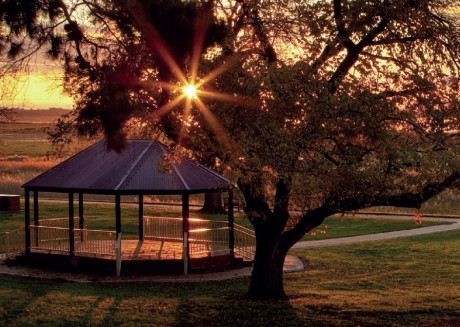 They include $1.3 million for a Lake Colac Foreshore Master Plan and $1.35 million for road upgrades and maintenance. Priorities also include advocacy for implementation of the Shipwreck Coast Master Plan and Great Ocean Road authority.

Community consultation helped define the list, along with assessments of merit, cost, feasibility and necessity.

Mayor Joe McCracken said many of the projects would require advocacy for state and federal government support.

People can visit www.colacotway.vic.gov.au or contact the shire to register to receive a formal priority projects document.



Pictured: Lake Colac foreshore.
GROW PROJECT UP FOR STATE AWARD
The innovative G21 Region Opportunities for Work (GROW) project is in the running for a prestigious state award next week.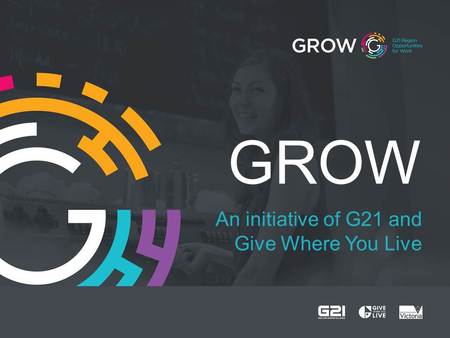 GROW is among finalists in the policy development category in the Institute of Public Administration Australia (IPAA) Victoria awards.

Other finalists are the Department of Education and Training for its Education State Early Childhood Reform Plan and VicRoads for its graduated motorcycle licensing system.

Award winners will be announced on February 20, 2018.

GROW is a joint initiative of G21 and the Give Where You Live Foundation, targeting place-based disadvantage by focusing on local business procurement and generation of jobs.

The program continues to provide a model for other regions.

During the past few weeks G21 Chief Executive Officer Elaine Carbines, Give Where You Live Foundation chair Bill Mithen and GROW director Anne O'Brien have outlined GROW's objectives and achievements for visiting delegations from the Latrobe Valley Authority and the Committee for Greater Shepparton.

Learn more about GROW here.
REGULAR SNAPSHOTS FEATURES
Anticipation is building as Colac prepares to host AFL big guns Geelong and Essendon in their JLT Community Series match on March 11.
With the game at Central Reserve predicted to be a sellout, fans are being urged to get in quick for tickets via Ticketmaster.
Locals are promising a festival atmosphere, with Central Reserve set to shine after its $750,000 ground surface and $3 million pavilion upgrades, which were backed by Colac Otway Shire and advocated by G21.

More vegies on the menu
Only four per cent of Australians eat recommended amounts of vegetables each day and Nutrition Australia is pushing to grow the number.
The organisation's annual Try for 5 campaign encourages Australians to increase their vegetable consumption to the recommended five serves a day, and offers tips on nutritious meals and adding vegetables to snacks.
Nutrition Australia says an increase in consumption of just one serve of vegies a day reduces risk of all cause of mortality by five per cent and cardiovascular disease by four per cent.
People can visit www.tryfor5.org.au for tips on adding more vegies to their day, better vegie storage and recipes, and for details of a Tryfor5 competition.

G21 ready to trek Surf Coast again








Team G21 is limbering up again in 2018 for Give Where You Live's spectacular 40km Surf Coast Trek and would appreciate your sponsorship!
All money raised by the hundreds of walkers in the big event will go to the worthy causes of Geelong's Kids Plus Foundation and the Give Where You Live Foundation.
Go to http://bit.ly/2FOmrlL to learn more about the trek and to sponsor Team G21.

Latest news from the G21 Pillars
Each of the eight G21 Pillars meets on a regular basis to discuss regional issues and progress regional projects. Click on the below links for the most recent Pillar activity report.

G21 Arts, Heritage & Culture Pillar
G21 Economic Development Pillar
G21 Education & Training Pillar
G21 Environment Pillar
G21 Health & Wellbeing Pillar
G21 Planning & Services Pillar
G21 Sport & Recreation Pillar
G21 Transport Pillar
Click here to view the full list of G21 Pillar Projects

Key Economic Indicators released

Enterprise Geelong has released the December 2018 Key Economic Indicators which monitor the region's economy. The key points are:
| | | | |
| --- | --- | --- | --- |
| Economic Indicator | Data | Movement | Status |
| Unemployment rate | 6.4% | +0.3pts | ↓ |
| Average weekly job advertisements | 48 | -42.2% | ↓ |
| New monthly online job advertisements | 1,532 | +14.0% | ↑ |
| Monthly domestic building activity | $82.5m | -4.1% | ↓ |
| Monthly new dwelling building approvals | 186 | -29.8% | ↓ |
| Monthly non-domestic building activity | $148.5m | +361.2% | ↑ |
| Quarterly mediam house price | $504,000 | +2.9% | ↑ |
Media articles of interest to the G21 region

G21 tracks articles within the region that discuss G21 and the region's Priority Projects.

Click here to view G21's Articles of Interest Jan-Feb 2018.

G21 Membership
Membership of G21 is open to eligible businesses, organisations and government bodies associated with the G21 region. Details about eligibility for membership, annual fees and an application form may be viewed by clicking here.
This email has been designed to provide you, a valued member of the broader G21 Family, with a snapshot of the key projects and activities of the G21 Alliance over the past month. You have been included in the distribution list of this G21 Snapshots email, because you have an important role in improving people's lives in the G21 region as a Federal or State parliamentarian, Councillor, Regional Management Forum member, senior manager with regional Councils, senior manager with Regional Development Victoria, G21 Member, G21 Pillar participant, G21 Board member or member of the media (a list of over 700 individuals or organisations). If there are other people in your organisation or network that you think should be aware of this email please feel free to pass it on to them.
If you want further information or wish to bring something to our attention, please contact either of us at the numbers or addresses given below or refer to the G21 website at www.G21.com.au.






Bill Mithen
G21 Chairperson
chair@g21.com.au






Elaine Carbines
Chief Executive Officer
0437 202 300
ecarbines@G21.com.au