Friends of the G21 region,

eNews provides you with a sense of the important issues, activities and proposed projects within the G21 region.
Prestigious state acclaim for GROW
The profound G21 Region Opportunities for Work program has launched into 2018 with powerful endorsement after receiving a prestigious Victorian award for public sector leadership.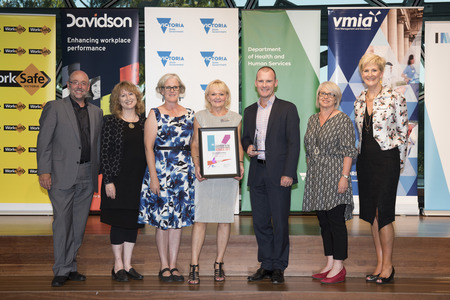 GROW targets entrenched, place-based disadvantage. Pride in the project's purpose was strong after it was named winner of the policy development category at Institute of Public Administration Australia (IPAA) Victoria awards.

The project, jointly founded by G21 and the Give Where You Live Foundation in 2016, targets local procurement and job creation. The award acknowledged its growth and measured impact.

Seventy local organisations have now signed GROW compact commitments and its 9% growth equates to $23.8 million in localised procurement, alongside creation of 72 job opportunities.

IPAA CEO David Ali said the awards celebrated exemplary innovation and leadership in the public sector. He congratulated G21 and the Give Where You Live Foundation.

"Their excellent project … pushed the boundaries and demonstrated what success in public administration looks like," Mr Ali said.
"These awards are one of the few opportunities we have as a sector to acknowledge the 'wins' and people who strive for excellence across our state."

Give Where You Live Foundation CEO and G21 chair Bill Mithen, G21 CEO Elaine Carbines and GROW director Anne O'Brien and co-ordinator Liz Everist attended the awards ceremony at Deakin Edge on Melbourne's Federation Square, along with Borough of Queenscliffe CEO Lenny Jenner and Centre for Social Impact social design fellow Ingrid Burkett.

The IPAA awards are open to all individuals and teams who work in commonwealth, state and local government and community sector organisations that deliver government services in Victoria.

Many government and department chiefs were at the awards to recognise winners.

Mr Mithen said the award was significant endorsement of GROW's progress and ongoing mission.

"We are so proud of GROW, our community's response to GROW and particularly the difference that GROW is making," Mr Mithen said.
"This IPAA award in the policy development category acknowledges the significant partnership between G21 and the Give Where You Live Foundation and the great and visionary work of our team.

"We continue to urge local businesses and organisations to become part of meaningful regional collective impact by signing the initiative compact and starting planning to help deliver social benefit."

Learn more about GROW here.

The award win continued a red-letter start to 2018 for G21, following announcements of a City Deal for Geelong and the Great Ocean Road, Air Asia international flights for Avalon Airport and allocation of $20 million in Federal Government investment packages.

The three announcements promise to provide an historic threshold for regional economic growth and G21 is proud to have provided advocacy and a focused voice for each.

Pictured from left: Borough of Queenscliffe CEO Lenny Jenner, Centre for Social Impact social design fellow Ingrid Burkett, GROW co-ordinator Liz Everist, G21 CEO Elaine Carbines, Give Where You Live Foundation CEO and G21 chair Bill Mithen, GROW director Anne O'Brien and IPAA Victoria president Gill Callister.
Geelong City Deal talks underway
Talks shaping transformative City Deal investment for Geelong and the Great Ocean Road are underway.

Representatives of federal, state and local governments and key organisations including G21 met on February 19 to identify potential elements of the Deal, which promises to bring visionary, far-reaching investment to a range of projects.

G21 played a key role in lobbying for the Deal, Victoria's first.

G21 chair Bill Mithen, CEO Elaine Carbines, City of Greater Geelong Mayor and G21 Economic Development Pillar leader Bruce Harwood and other municipal leaders were among stakeholders at the talks.

A long-discussed Geelong convention centre, the Shipwreck Coast Master Plan, Great Ocean Road, Geelong CBD revitalisation, Geelong Waterfront Safe Harbour and advanced manufacturing are among key investment objectives.

Prime Minister Malcolm Turnbull and Acting Premier James Merlino signed a Memorandum of Understanding on the City Deal on Geelong waterfront on January 17.

Cr Harwood said the initial talks had focused on jobs, infrastructure, tourism, housing and liveability.

"The city's role in this process will ensure positive outcomes for our region as we advise on the needs of the local community," he said.

"It's fantastic to have three levels of government working co-operatively to deliver for Geelong and I'm looking forward to continued momentum on the City Deal."

Federal Urban Infrastructure and Cities Minister Paul Fletcher and Victorian Parliamentary Secretary for Treasury and Finance Daniel Mulino jointly chaired the meeting.

Read more here.


GMHBA Stadium redevelopment gains priority

Fifth and final stage redevelopment of Kardinia Park's GMHBA stadium is now a G21 Priority Project.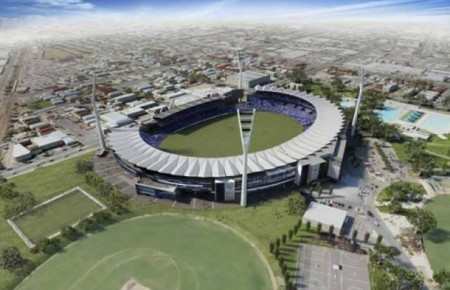 G21 board members voted to elevate the Economic Development Pillar project with the aim of further enhancing the stadium as an economic driver hosting national and international-level sporting fixtures and events like concerts.

Fifth stage work would replace the northern grandstand, linking the recently completed Brownlow Stand and the Hickey Stand, adding 6000 seats and bringing the ground capacity to 40,000.

The project cost is estimated at about $100 million. It remains unfunded but Federal and State parliamentarians have verbally expressed in-principle support.

State Government commitment of $3.9 million has funded completion of a business case.

Priority Project endorsement acknowledges the stadium's importance as a spiritual home and economic hub for the region.

Each Geelong Cats AFL home game at Kardinia generates up to $4 million for the local economy and one of the project's strategic aims is to further diversify community use of the stadium on non-major event days.

Existing tenants already include Geelong Football Club, Barwon Sports Academy, Football Federation of Victoria, Basketball Victoria Country, Geelong Cricket Victoria, Tennis Victoria and Kardinia Park Trust administration.


New look and feel invigorates Colac CBD

Colac's heart has a fresh new inviting feel after completion of a $1.9 million central business district revitalisation.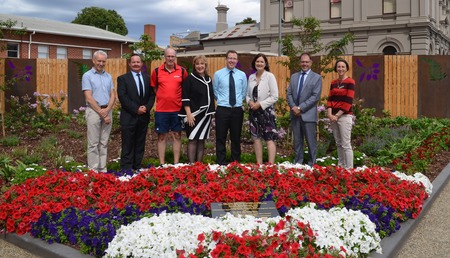 Business leaders hope work including streetscape enhancements, creation of a pocket park, upgraded median and installation of new lighting, footpaths and street furniture will bring economic benefits, encouraging residents and visitors to linger, socialise and spend.

Federal Member for Corangamite Sarah Henderson and Victorian Parliamentary Secretary for Regional Victoria Danielle Green joined Colac Otway Shire Mayor Joe McCracken on February 23, 2018 for unveiling of a plaque formally acknowledging completion of the work.

The revitalisation, completed on schedule by several local contractors, was funded by $975,000 from the Federal Government, $500,000 from Regional Development Victoria, $200,000 from Local Government Victoria and $275,000 from Colac Otway Shire.

Cr McCracken acknowledged the patience and support of business operators during work and thanked community members for involvement developing the project, and funding partners for helping make it happen.

"We're expecting the striking impact of the works to make our CBD a more attractive place to stop, shop and socialise," Cr McCracken said.

Read more here.

Pictured from left: Colac Otway Shire Cr Stephen Hart, Colac District Chamber of Commerce Treasurer Darren Milverton, local business owner David Baulch, Parliamentary Secretary for Tourism, Major Events and Regional Victoria Danielle Green, Mayor Joe McCracken, Federal Member for Corangamite Sarah Henderson, Member for Polwarth Richard Riordan and Cr Kate Hanson.


State leaders confirm for G21 Stakeholder Forum

The looming November Victorian Election will be in strong focus as Premier Daniel Andrews and Opposition Leader Matthew Guy speak at G21's annual Stakeholder Forum in August.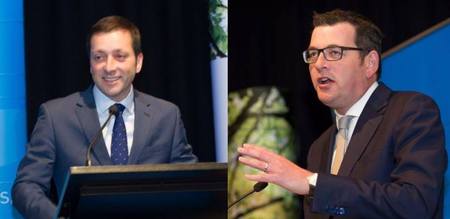 Both leaders have accepted invitations to address the forum, highlighting its profile and importance as a major annual think tank.

G21 is hoping Victorian Greens leader Samantha Ratnam will also speak.

The forum, at RACV Torquay Resort on August 17, 2018 will provide ideal timing for leaders to outline policies potentially affecting the pivotal South Barwon and adjoining electorates.

Be sure to save the forum date and stay tuned for announcements on ticket sales and other speakers.

Pictured from left: Matthew Guy, Daniel Andrews.


Support G21's intrepid trekkers!

Team G21 members are again working hard clocking up training kilometres and seeking sponsorship in preparation for Give Where You Live's epic Surf Coast Trek.



They will join hundreds of other participants on the spectacular 40km coastal walk from Aireys Inlet to Torquay, all raising money for the worthy causes of Geelong's Kids Plus Foundation and the Give Where You Live Foundation.

Support the charities, and inspire Team G21 members further by visiting here to provide some much-appreciated sponsorship!


Membership of G21 is open to eligible businesses, organisations and government bodies associated with the G21 region. Details about eligibility for membership, annual fees and an application form may be viewed by clicking here.