Friends of the G21 region,
e-News provides you with a sense of the important issues, activities and proposed projects within the G21 region.
G21 refreshed & ready for 2015
Our G21 team is looking forward to a year of wonderful opportunities.

Identifying and developing new projects to benefit the region, hard work to bring existing projects to fruition, and keeping our political decision makers informed and committed are challenges we at G21 welcome.
GROW
We've previously mentioned the GROW (G21 Region Opportunities for Work) project. You'll be hearing and seeing much more about GROW this year.

GROW is based on the innovative 'collective impact' model of bringing people together, in a structured way, to achieve social change. In this case to change how our region deals with getting people into jobs.

Already there have been a number of GROW job skills workshops and meetings.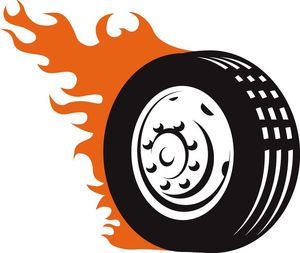 However, the "rubber will hit the road" properly with the release early in the year of a comprehensive GROW business plan.

GROW will counter ongoing joblessness and related generational poverty in specific locations in the G21 Region. It's a joint project of G21 and Give Where You Live.

The initial business plan will focused on the City of Greater Geelong and Colac Otway Shire.

Give Where You Live has however committed funds over the coming 10 years to support implementation of the GROW business plan across the whole G21 region.

GROW is about drawing on all available public, private and philanthropic resources and support to provide meaningful assistance for getting people into work.

By its very nature, GROW is a practical project.

It's about coordinating good works within the community to get the best results. It's about targeting those most in need. It's about harnessing the region's business and government procurement spend to benefit local job creation. It's about providing the skills people need to get the jobs the region needs.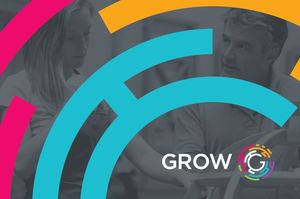 We've previously described GROW as exciting and bold. It is, and it will provide opportunities for the community to become involved and to contribute. After all, when we work together as a regional community we get the best outcomes.

We'll tell you more about GROW when the business plan is released. In the meantime, you can show your support by visiting the GROW website – www.grow.g21.com.au or by following us on Twitter (@GrowG21) and Liking us on Facebook (GROW).

Canberra bound

Two days crammed with wall-to-wall meetings with ministers, shadow ministers and their advisers is how G21 Board members will spend their time during an annual visit to Canberra during the first half of this year.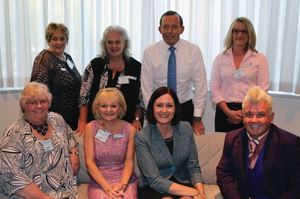 In 2014 the board met with the then relatively new prime minister, Tony Abbott, among others from all sides of politics. The annual excursion is important in laying the foundations for future collaboration and advocacy on significant matters for the region.

Experience has shown that informing, and then reminding, our political leaders of the region's needs pays dividends when the big decisions are being made. We want the G21 region's priority projects to be top-of-mind.
Photo: Members of the 2014 G21 board delegation to Canberra with Prime Minister Tony Abbott and federal member for Corangamite, Sarah Henderson.

Step toward Portarlington Safe Harbour

It's great to see on-site works soon to begin on the first stage of a much needed new Portarlington Pier.

This is just one step towards the ultimate objective of a fully functioning Portarlington Safe Harbour, which has long been a G21 Priority Project. The harbour is important to the region's aquaculture and related industries.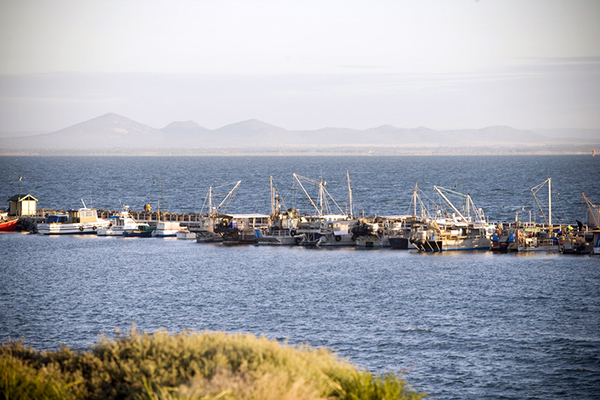 During the state election campaign Labor promised $15 million for Stage I work on the Portarlington Safe Harbour, including towards: a new pier; ferry and aquaculture berths; a refuelling facility; and extensions towards the current breakwater.

The City of Greater Geelong and several state departments have recently engaged PricewaterhouseCoopers to develop a business case to redevelop the harbour.

The project steering group of representatives from the City of Greater Geelong, state departments and the Bellarine Bayside Foreshore Committee of Management recently met with local member and Minister for Environment, Climate Change and Water, Lisa Neville and Geelong councillor Lindsay Ellis to officially mark work starting on the business case.

The business case is expected to be completed by mid-2015.