Friends of the G21 region,

e-News provides you with a sense of the important issues, activities and proposed projects within the G21 region.
City Deal promises transformation
A City Deal for Geelong and region is now a signed-off certainty and G21 is proud to have played strong part in securing its lasting transformative gains.

G21 was at the forefront of lobbying for the deal, including during important talks with Prime Minister Malcolm Turnbull in Canberra in March, and has helped keep stakeholders involved in and focused on the bid.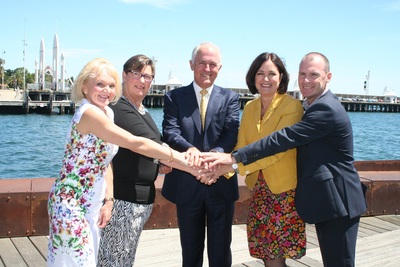 We now welcome playing a central role in discussion on prioritising projects to be included in the Deal, which promises visionary investment of many millions dollars in major projects across years.

Mr Turnbull and Acting Premier James Merlino signed a City Deal Memorandum of Understanding on Geelong waterfront on January 17, 2018, marking a red-letter day for the region and buoyant start to the year.

G21 Chief Executive Officer Elaine Carbines and chair Bill Mithen and representatives of several of G21's member municipalities were present to witness and applaud the landmark event.

G21 believes supporting our regional visitor economy remains an important City Deal objective and aligns with the central aim of establishing Geelong Convention and Exhibition Centre.

Alongside the convention and exhibition centre we hope a City Deal will include investment for the Shipwreck Coast Master Plan and Great Ocean Road, Geelong CBD revitalisation, Geelong Waterfront Safe Harbour and the continued growth of advanced manufacturing.

Successful City Deals focus on leveraging cities' particular strengths and qualities.

We have much to work with and much to gain, but exacting the process will depend strongly on unified voice and sharing of vision for realising potential and economic growth.

The City Deal will involve major investment by Federal and State Governments in partnership with the City of Greater Geelong.

Read more here.

Pictured: From left, G21 CEO Elaine Carbines, Borough of Queenscliffe Mayor Susan Salter, Prime Minister Malcolm Turnbull, Member for Corangamite Sarah Henderson and G21 chair Bill Mithen after signing of the City Deal MOU.

Investment packages to unlock potential

Mr Turnbull also used the visit to join Member for Corangamite Sarah Henderson in announcing welcome $20 million funding to help unlock potential in 21 projects across G21 region.

The Geelong Regional Jobs and Investment Packages program allocations, ranging from $5 million to $70,000, will go to a range of advanced manufacturing, specialist production, tourism and municipal interests.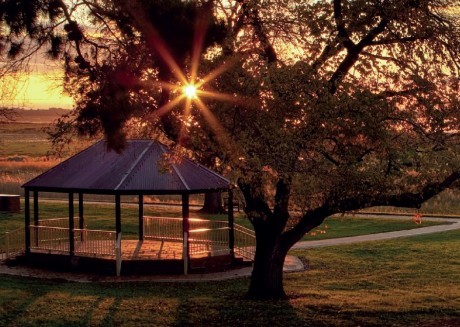 The packages are forecast to generate more than 1200 jobs, including 200 in advanced manufacturing alone, a valuable boost for the regional economy.

A headline allocation of $5 million went to LeMond Composites for continued design and construction of Australia's first carbon fibre manufacturing plant in Geelong, using technology developed by researchers at Deakin University's Carbon Nexus.

The $250 million Cape Otway Road Australia (CORA) world-class elite sport training facility proposed for Modewarre also received a major boost with a $3.28 million allocation, despite not having yet received formal planning approvals.

Colac Otway Shire also received a significant boost with $250,000 for first stage upgrading of foreshore amenities at Lake Colac.

Colac-Otway Shire will match the funding and is excited to be proceeding with the project after Colac Otway community members identified the work as important.

Other program packages included:
$2m for Conservation Ecology Centre development of a new Wildlife Wonders tourism experience near Apollo Bay.

$2m for further development of Royal Geelong Yacht Club's Waterfront Geelong Safe Harbour project.

$1.9m for Flat Glass Industries to aid transition from manufacture of automotive glass to high performance architectural glass.

$500,000 for Anglesea Surf Lifesaving Club redevelopment.
G21 Chief Executive Officer Elaine Carbines was a member of the Corangamite Jobs and Investment Panel which assessed funding priorities.

See the full list of allocations here.

Pictured: Lake Colac foreshore.

Port of Geelong gains priority status

G21 board members have endorsed the Port of Geelong's elevation as a Priority Project, magnifying its importance as an economic driver and the need to plan for its growth.

The Priority Project focuses on strengthening of the port's critical road, rail and channel links and protecting availability of suitable adjoining land for 24-hour port activities and related industries.

The port, operated by GeelongPort, is Victoria's premier bulk and largest regional port.

It processes more than 11 million tonnes of cargo each year, which is about 25 per cent of Victoria's total trade, generating $7 billion and 1400 jobs for the Victorian economy.

By 2035 GeelongPort will manage more than 18 million tonnes of cargo annually, generating $11 billion and 3100 jobs.

Strengthening of its freight links focuses on improving rail and road connections to cater for the forecast increase in port volume, and deepening of the Geelong shipping channel to accommodate larger vessels with larger loads.

GeelongPort is analysing its channel deepening and road and rail requirements and details of work required and associated costs are expected to be available late in March, 2018.

State to rule on Apollo Bay resort

Colac Otway Shire has called in Victorian Planning Minister Richard Wynne to adjudicate on a proposal for a $70 million resort near Apollo Bay.

Mayor Joe McCracken said the shire council made the move after having resolved that the proposal was bigger than just Colac-Otway municipality.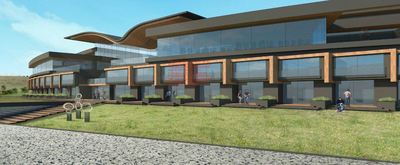 A call-in would allow for a more tailored process considering local, regional and state implications.

Oceans United Investment Group has submitted plans for a resort on Barham River Road with 180 rooms, 82 villas, a hotel with all-day dining, retail tenancies, wellness centre and six-lane 25-metre pool for guest and public use.

The plans detailed proposed first-stage development and sought recognition of possible future growth, which might include hotel expansion and up to 140 more villas. The resort is expected to provide about 250 jobs during construction and about 175 ongoing.

Cr McCracken said all community members, organisations and interested parties would be able to make submissions to the state planning panel.

Planning application documentation included support from Regional Development Victoria, which emphasised that major, quality accommodation investment on the Great Ocean Road would help increase length of visitor stays and better position it as a national and international destination.

Team G21 on Trek track again

Team G21 is limbering up again in 2018 for Give Where You Live's 40km Surf Coast Trek and would appreciate your sponsorship!



All money raised by the hundreds of walkers in the big event will go to the worthy causes of Geelong's Kids Plus Foundation and the Give Where You Live Foundation.

Go to http://bit.ly/2FOmrlL to learn more about the Trek and to sponsor Team G21.


Membership of G21 is open to eligible businesses, organisations and government bodies associated with the G21 region. Details about eligibility for membership, annual fees and an application form may be viewed by clicking here.