Upcoming Events


Friday, June 2 - GEC 1st Friday Lunch, Olive Garden, 11 AM, Olive Garden Restaurant, 600 Glynn Isles, Brunswick. Ashby Nix with The Nature Conservancy is speaking about the concept of Coastal Resilience and using nature and nature based solutions to help coastal Georgia communities reduce their risks from coastal hazards such as storm surge, sea level rise, and other coastal flooding issues.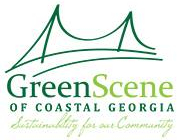 Saturday, June 24th, Green Screen, Ritz Theater, Newcastle Street, Brunswick. Show times:
· 11:30 am - Welcome and short films
· 12:15 pm - Break with light lunch and more networking with local environmental orgs
· 1:15 pm - Feature film presentation: How to Let Go of the World and Love All the Things Climate Can't Change Appropriate for ages 10+ due to mild language
There are opportunities for GEC members to participate at our table. Interested - call or email the GEC.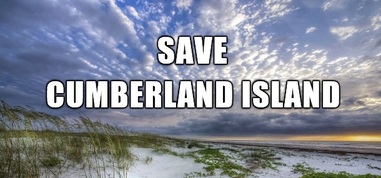 Saturday, June 24, 10:00 to 4:00, Rally for Cumberland, Howard Gilman Waterfront Park, St Marys. A coming together in support of Cumberland Island National Seashore - and raising our voices in opposition to rezoning that would allow the development of this fragile and precious Biosphere Reserve. * Free "Don't Develop Cumberland Island" t-shirts for the first 400 attendees, music, face-painting, information booths, food trucks * Hosted by Save Cumberland Island National Seashore. There are opportunities for GEC members to participate at our tent. Interested - call or email the GEC. READ MORE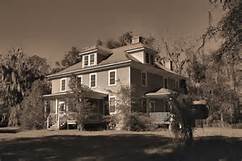 Friday, July 7 - GEC 1st Friday Lunch, Olive Garden, 11 AM, Olive Garden Restaurant, 600 Glynn Isles, Brunswick. Jason Lee Nongame Conservation Section Program Manager with DNR's Wildlife Resources Division, is giving a presentation about Altama Plantation and the history of the 4,000-acre nature preserve outside Brunswick which opened to the public a year ago. He will also share information on its natural resources, what makes the property a biological gem, and what the property means for state wildlife goals.
What We Have Been Working On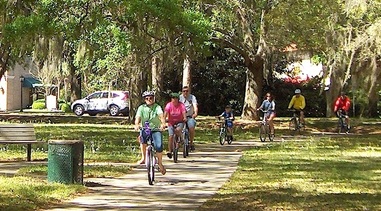 The Twitty Park Worth Saving initiative remains strong and active. Glynn County Superior Court recently ruled on several motions to dismiss. Our complaint asserts that public property like Twitty Park must be held in public trust for the benefit of the community. Each and every one of us has an interest in public parks and the magnificent live oaks that grace our island. Recently, Professor James Smith of the University of Georgia School of Law provided commentary on interesting and complicated areas of property law that affect Twitty Park and the grant given to Glynn County by Mr. T. L. Cain in 1924. UPDATE: Glynn County Superior Court has ordered the parties into mediation. Please remind your elected representatives that public assets like parks, historical sites, coastlands, and our tree canopy are worth preserving. For updates, see our Twitty Park Facebook Page at https://www.facebook.com/twittypark/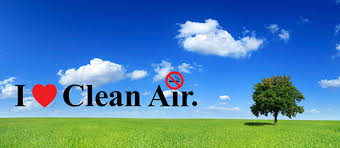 On May 9, the Georgia Environmental Protection Division (GA EPD) announced the 30 Public Comment Period on the 2017 Ambient Air Monitoring Plan. The GA EPD is required to produce this annual plan as part of EPA's ambient air monitoring regulations. Currently, the GA-EPD measures ozone and particulate matter (PM) in Brunswick. The GEC submitted comments concerning:
- Bringing back the Air Toxics Air Monitoring Station
- Calls to the Glynn Environmental Coalition from people in respiratory distress
- Brunswick in an atmospheric inversion and resulting odors/pollution
- Mandating use of low sulfur fuels when ships are in Port
- Air releases that stay concentrated in a bolus, plume, or lens
- Assumptions being made about air release height and dispersion of permitted toxic chemicals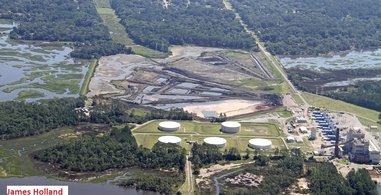 - The GEC continues to monitor Georgia Power's removal of the coal ash pond from Plant McManus in Glynn County. Georgia Power reports the removal is around 50% complete and expects to finish the project in 2017. Two well water samples had arsenic, which has been reported to the Georgia EPD. The water will be investigated under the Hazardous Site Response Act program. The coal ash is being placed in a lined cell without other wastes, and financial assurances to maintain the cells are in place at the Chesser Island Landfill near Folkston.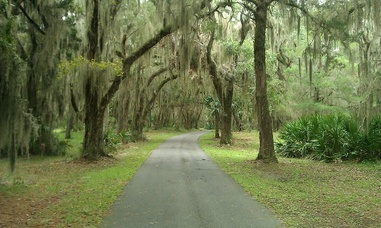 - The recent acquisition of Musgrove Plantation by the St Simons Land Trust has spurred several calls and emails to the GEC concerning usage of Village Road and proposed development plans. Additional information is being sought at this time.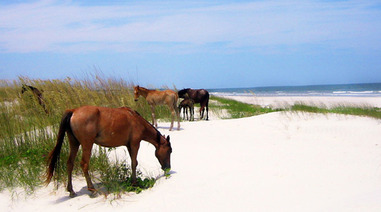 - Proposed Cumberland Island development on around 1,000 acres on has drawn attention of many organizations in coastal Georgia and widely different opinions concerning development or preservation.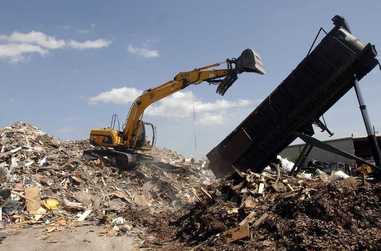 Liberty Rolloffs continues to impact the Magnolia Park neighborhood.
- The Magnolia Park Neighborhood continues working for relief from odors, dust, and other nuisances from the adjoining Liberty Rolloffs Trash Transfer Station. The GEC is providing assistance when requested.
- WAIT, WAIT, WAIT…. The list of projects and issues we are waiting for action or deliverables continues to grow.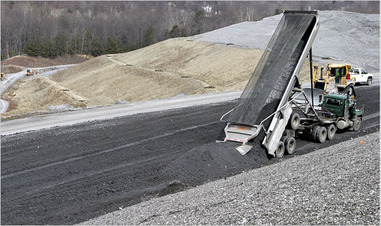 - Coal ash and trash ….Will the question, "What will be done with the coal ash," be answered in 2017? Environmental organizations are advocating for landfills but have not specified appropriate locations. Meanwhile, proposed landfill locations are being opposed.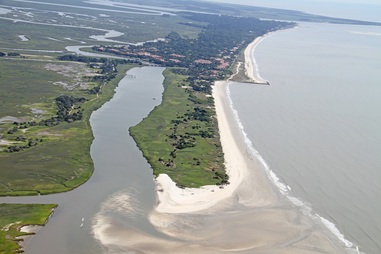 Photo: James Holland

- Savannah Army Corps of Engineers (ACE) - The GEC and other coastal organizations continue to wait for a response to comments concerning the Sea Island Groin permit and Inn at Sea Island wetland filling enforcement action. The Georgia Court of Appeals upheld the Coastal Marshlands Protection Committee approval of the Groin project.

- The Harrington Road Boat Ramp remains a concern for boaters and fishermen on St. Simons. Efforts continue to preserve the only public access to creeks and protective waters.
SUPERFUND SITES SNAPSHOT - The Annual Superfund Site Update gives a brief summary of the history, progress to date, and upcoming work or decisions. The 2017 Superfund Site Update is in progress.

- The Brunswick Wood Preserving Superfund Site cleanup outside the underground containment walls (called slurry walls) was completed in late 2016. The cover was planted and has sprouted. Some excess treated material is scheduled for removal from the site in the near future and release of the Close-Out Report will follow. READ MORE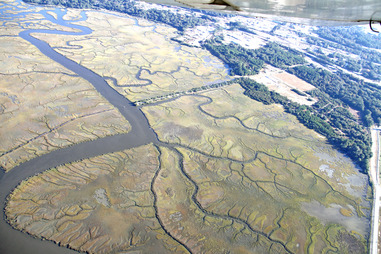 The LCP Chemicals Superfund Site is beautiful but toxic, too.
- The LCP Chemicals Superfund Site Consent Decree for the marsh cleanup and cover-up was released on July 29, 2016 for public comment through September 6th. The GEC submitted comments on the Consent Decree and continues to check with the local Federal Superior Court for the hearing date. READ MORE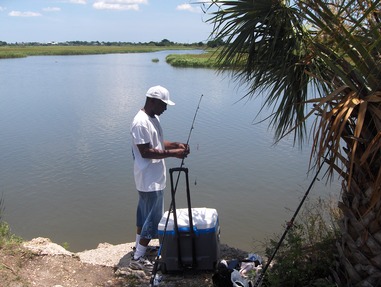 Fishers from Brunswick find easy access to the terry Creek Seafood Consumption Advisory Area.
- The Terry Creek Dredge Spoil Areas/Hercules Outfall Site Proposed Plan comments on the cleanup and cover-up of the outfall ditch were sent to the EPA in early September 2015. We are waiting for the release of the EPA Responsiveness Summary and proposed Record of Decision. READ MORE

The GEC continues to monitor the proposed Municipal Landfill in Brantley County. The GEC is working with the Brantley County residents and the GA-EPD to learn more about the proposed landfill permit application.
GEC Wish List:

The GEC needs a Typewriter for the office and those duplicate government forms. Our 27 year old typewriter struck its last number and letter in January.

Glynn Environmental Coalition: Email gec@glynnenvironmental.org Phone: 912-466-0934
www.glynnenvironmental.org