Saturday, October 21, 2017 – "Commotion by the Ocean", 3:00 – 5:00, Morningstar Marina. GEC Reception and Annual Meeting. Read more details on GEC Facebook. RSVP by phone, email, or Facebook.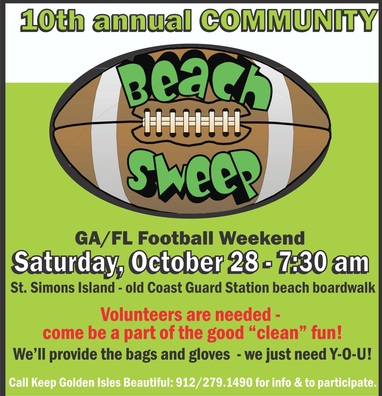 Beach Sweep, Saturday, October 28, 2017 7:30 am – Old Coast Guard Station beach boardwalk, St. Simons. Call Keep Golden Isles Beautiful for information or to participate at: 912-279-1490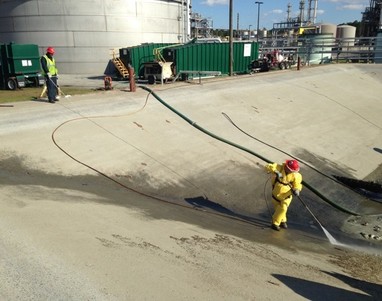 GEC First Friday Lunch, November 3, 11:15 am, Olive Garden, 600 Glynn Isles: Industrial Wastewater - Moving from the Past Into the Future. Nancy Mick from Blue Jay Environmental Inc. will be speaking about Resource Conservation and Recovery Act closure and post-closure care of surface impoundments used for treatment of industrial wastewater.
What We Have Been Working On
IRMA UPDATE – The storm surge associated with Hurricane IRMA had an impact on several Superfund Sites and ongoing projects.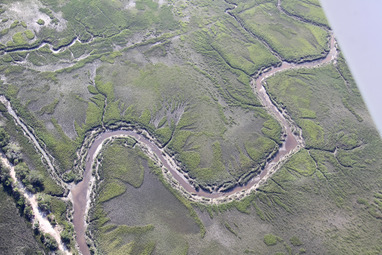 Extensive erosion and bank failure took place in the tidal creeks at the LCP Chemical Superfund Site. Impacts to seafood will not be known for some time.
LCP Chemicals Superfund Site Marsh creeks and channels suffered extensive erosion and bank failure from the IRMA storm surge. The amount of toxic chemicals released to Turtle River is not know at this time. Seafood sampling was initiated at the site in late September. The full impact to seafood will likely not be known for some time, and until after the toxic chemicals bioaccumulates into the seafood and other biota.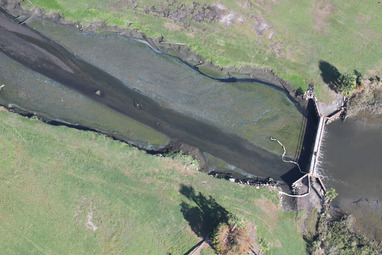 Terry Creek Dredge Spoil Areas/Hercules Outfall Site suffered damage from the IRMA storm surge to the outfall weir. Aerial photographs indicate significant erosion at the outfall.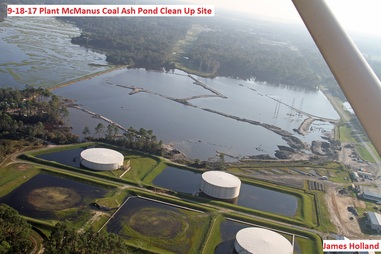 Removal of coal ash pond from Plant McManus has been halted until the water that inundated the coal ash pond can be treated and released into Turtle River. The IRMA storm surge overtopped the dikes surrounding the coal ash basins and filled the enclosure. When removal resumes, the coal ash will be placed in a lined cell without other wastes, at the Chesser Island Landfill near Folkston.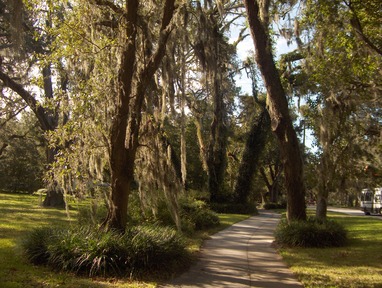 Twitty Park Worth Saving: We now have Bumper Stickers for those supporting the effort to Save Twitty Park. IRMA added to the damage from Matthew. An effort is being made to have an arborist evaluate the condition of the trees in Twitty Park. Glynn County Superior Court ordered mediation which took place in July. Litigation is ongoing as we try to save Twitty Park. Please remind your elected representatives that public assets like parks, historical sites, coastlands, and our tree canopy are worth preserving. For updates - Twitty Park Facebook Page at: https://www.facebook.com/twittypark/ Thank you to the 8,000 who have "Liked" the Twitty Park Facebook Page!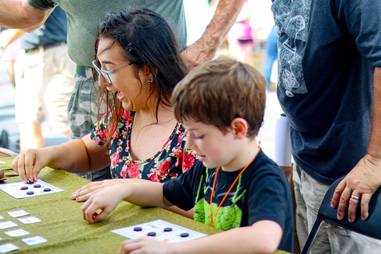 Winners abound at the GEC Seafood Bingo table. Thank you to all our volunteers at the GEC CoastFest Booth - Maegan Mack, Ashma Sapkota, Cassidy Morales, LaTosha Walker, Josh Rosevelt, Amanda Pierson, Steward Pierson, John Mahas, and Daniel Parshley II.
Safe Seafood Project: Maegan Mack is wrapping-up her research onto the socio-economic decision making of fishers in the advisory area under a scholarship from the Savannah Presbytery M. K. Pentecost Ecology Fund. Maegan will continue outreach in the advisory area through December. Check out, and Like, the new Safe Seafood Facebook page at: https://www.facebook.com/GlynnEnvironmentalCoalition/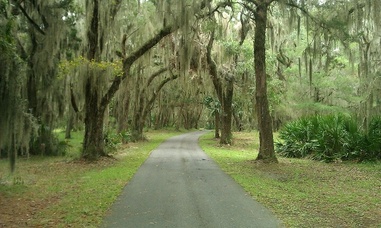 Musgrove Plantation by the St Simons Land Trust: recent acquisition of the plantation has spurred several calls and emails to the GEC concerning usage of Village Road and proposed development plans. The GEC continues to assist parties in communicating about their concerns and solutions.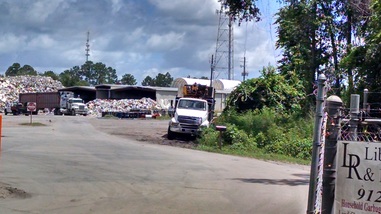 GA-EPD permits to Liberty Rolloffs explicitly state the operator shall not cause nuisances and odors shall be controlled at all times.
Magnolia Park Neighborhood: A formal complaint was filed in an effort to seek relief from odors, dust, and other nuisances from the adjoining Liberty Rolloffs Trash Transfer Station. The GA-EPD is looking into the permit violations identified by the GEC. We are waiting for the GA-EPD to complete their investigation of our complaint and to report back on the actions taken to correct the ongoing situation.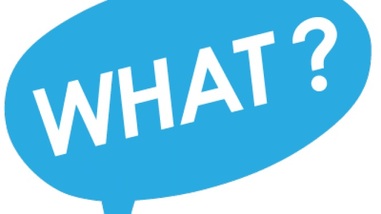 What! No Links for Further Information? The GEC hopes to launch our new web site very soon. The web site address will remain the same - www.glynnenvironmental.org

Projects and Issues Waiting for Action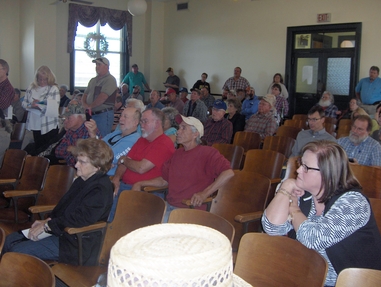 Residents expressed concerns about a landfill next to schools at several hearings.
Municipal Landfill in Brantley County: In follow-up to the Brantley Commission June 15th passing the Land Use Ordinance - preventing a landfill near a school - Brantley County Development Partners, LLC files suit against the County. We are waiting for further news about the case.
Inn at Sea Island wetland filling enforcement action received additional attention when a letter was sent in May providing additional information requested by the Savannah Army Corps of Engineers. The GEC has requested clarification in of the Army Corps response.
Coal ash and trash ….Will the question, "What will be done with the coal ash," be answered in 2017? Environmental organizations are advocating for landfills but have not specified appropriate locations. Meanwhile, proposed landfill locations are being opposed.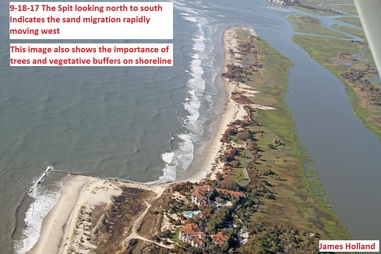 Thank you to James Holland for his dedication to photo documentation of the Georgia coast.
Savannah Army Corps of Engineers (ACE) - The GEC and other coastal organizations continue to wait for a response to comments concerning the Sea Island Groin permit. The Georgia Court of Appeals upheld the Coastal Marshlands Protection Committee approval of the Groin project. BREAKING NEWS --- Sea Island reports ending efforts market eight lots on the Spit.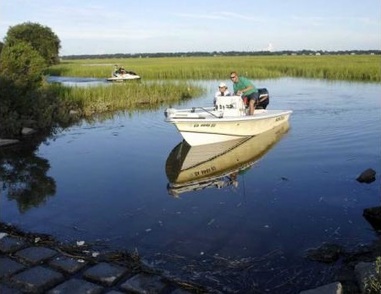 The Harrington Road Boat Ramp remains a concern for boaters and fishermen on St. Simons. Efforts continue to preserve the only public access to creeks and protective waters.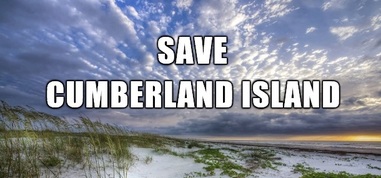 Proposed Cumberland Island development on around 1,000 acres on has drawn attention. Currently, there is a one-year delay as the Park Service explores options to development. For updates - Save Cumberland Island Facebook page at: https://www.facebook.com/SaveCumberlandIsland/
The Brunswick Wood Preserving Superfund Site cleanup outside the underground containment walls (called slurry walls) was completed in late 2016. A Close-Out Report is expected near the end of 2017 and the site will then be ready for reuse.
Support the GEC every time you shop on Amazon. Make the Glynn Environmental Coalition your Amazon Smile Nonprofit Organization! CLICK HERE