Upcoming Events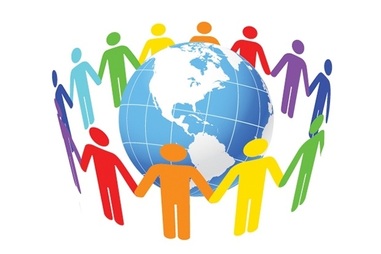 The 6th Annual International Festival, Friday, March 31, 2-7 PM, College of Coastal Georgia, Brunswick Campus. Celebrate the diverse cultures that call the Golden Isles home through art, music, food, cultural displays, and activities. The event features a Global Food Bazaar, marketplace of artisan wares, and a varied lineup of musical entertainment. GEC will have an exhibit at the free festival and invite you to join us.

TOUR IS FULL - GEC 1st Friday Lunch, 11 AM, April 7, Tour of Symrise (formerly Renessenz), Colonel's Island, Brunswick. The April "First Friday" lunch will feature a tour of the Symrise, Inc. - Colonel's Island Plant located off of Highway 17 about 3 miles south of the Jekyll Island causeway. Symrise is a global company which manufactures flavors and fragrances. Symrise has recently acquired the Colonel's Island facility which makes ingredients that are ultimately used in a variety of "everyday" products, such as toothpaste, chewing gum, laundry detergent, hand or bath soaps, perfumes, etc. The guided tour will be followed by lunch onsite. Transportation will be provided for all visitors inside the plant. Attendance is limited to 25 people.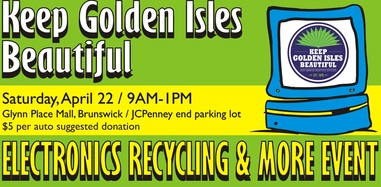 Electronics Recycling & More Event, Keep Golden Isles Beautiful, Saturday, April 22, 9:00 AM to 1:00 PM, Glynn Place Mall – JC Penney end of parking lot. See flyer for a full list of recyclables and other services.

GEC 1st Friday Lunch, 11 AM, May 5th, Olive Garden Restaurant, 600 Glynn Isles, Brunswick. Alex Kearns, Chair of the St. Marys EarthKeepers, helped create an organization to actively inform, encourage, and galvanize the residents of St Marys and Camden County into environmental stewardship. Alex will share an overview of the Earthkeepers achievements over the last 9 years, current issues, and future challenges.
What We Have Been Working On
Since the December 22, 2016 Public Hearing to propose a Municipal Landfill in Brantley County, the community has mobilized. Many objections to the December Public Hearing were filed with the Georgia Environmental Protection Division (GA-EPD) concerning public notice before the meeting, and not identify themselves or where the landfill would be located other than to say between Waynesville and Atkinson. The GA-EPD is not buying the story from the Macon attorney and others representing the company, Brantley County Development Partners, LLC, and another Public Hearing will be required. Meanwhile, the Brantley County Commission renewed the planning documents prohibiting landfills.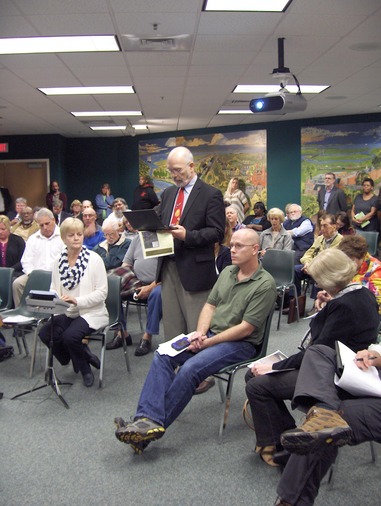 Technical advisor Dr. Peter deFur discussed LCP CHemicals Superfund Site community concerns at the December 4, 2014 EPA meeting on the proposed plan.

- EPA Superfund Site Procrastination has halted work at the Terry Creek and LCP Chemicals Superfund Sites. A few of the notable cases of procrastination are:
- Failure to complete the review of the LCP Chemicals upland memorandum since April 2013
- Failure to set a hearing date for the LCP Chemicals Marsh Consent Decree since September 2016
- Failure to complete the Terry Creek Site Responsiveness Summary to public comments and release the Record of Decision since September 2015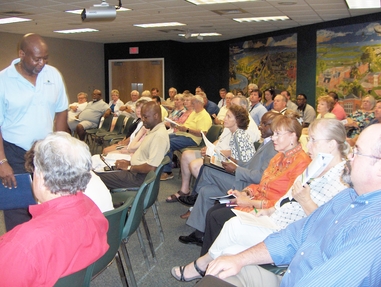 Our community voiced concerns about the proposed plan for the Terry Creek Superfund Site at the July 30, 2015 EPA Public Hearing. The EPA has not responded to community concerns since the meeting.

- The GEC continues advocating for appropriate testing and analytical method for pesticide at Altama Elementary School and the Terry Creek Superfund Site. The EPA Office of Inspector General tasked EPA Region 4 in Atlanta with the response to the concerns directed to his office. The GEC will send a request for action to EPA Region 4 in Atlanta and continue working on an action plan to obtain compliance. EPA inaction at both Altama Elementary School and the Terry Creek Superfund Site continue to be chronic problems.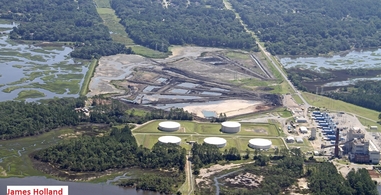 - The GEC continues to monitor Georgia Power's removal of the coal ash pond from Plant McManus in Glynn County. Georgia Power reports the removal is around 35% complete and expects to finish the project in 2017. The fall tropical storms slowed progress on the coal ash removal. Two well water samples had arsenic, which has been reported to the Georgia EPD. The water will be investigated under the Hazardous Site Response Act program. The coal ash is being placed in a lined cell without other wastes, and financial assurances to maintain the cells are in place at the Chesser Island Landfill near Folkston.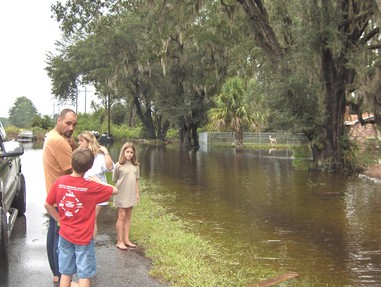 Progress has been made at the Brunswick Wood Preserving Superfund Site since the Site flooded the Floraville Road neighborhood back in 2005.

- The Brunswick Wood Preserving Superfund Site cleanup outside the underground containment walls (called slurry walls) was completed in late 2016 but some excess treated material still needs to be removed. Brian Farrier, EPA Remedial Project Manager, is working on the removal of the waste under current funding. The final Close-Out Report will follow.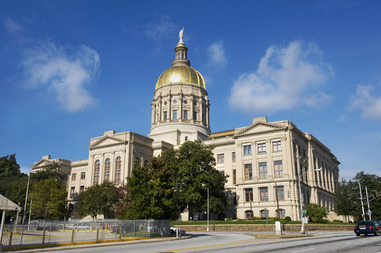 Special Report
Georgia Environmental Legislation
A number of Bills have captured the attention of Georgia environmental organizations.

- The Shoreline Protection Action (SPA): SB271 proposes a 25 foot buffer from the high water mark, dune line, or armoring structure (bulkhead). The environmental community is proposing a 50 to 150 foot buffer.

- Concern about Coal Ash Pollution across the state resulted in the three bills moving through the Legislature that aim to prevent:

HB 387 requires utilities to get the proper permits before discharging coal ash wastewater into Georgia's waterways;
HB 388 ensures that landfills receiving coal ash have a good plan and take adequate precautions to prevent coal ash contamination;
SB 165 ensures that anyone who produces coal ash remains liable for that ash forever and that Georgians can take action against out of state producers if their water and communities are polluted. The bill introduced by Sen William Ligon (R-Brunswick) has yet to receive a committee hearing in Senate Natural Resources Committee.

Bills on the Governor's desk waiting for a signature:
HB 1028: Leaky Landfill Bill will require the owner or operator of a municipal solid waste landfill to notify local city and county governments of "any release…which is likely to pose a danger to human health" within 14 days. The Bill provides timely public notification of any violations by permitted facilities.

SB 383: Cutting Trees to See Signs was amended to allow an "agritourism facility" to apply for a tree trimming permit "for a lawfully erected outdoor advertising sign promoting such facility," so long as such sign is located on the premises of such facility and "comports with local ordinances." The Bill roll-backs current protections.
SB 346: Bulldozing Cultural & Natural Resources will exempt "a project of a department, municipality, county, or authority to construct or improve a public road or airport does not exceed $100 million in costs" from Georgia Environmental Policy Act (GEPA) review if they are state funded, with no federal money, up to $100 million. The Bill roll-backs current protections of protected historic buildings, sites, or resources.
SR 954: Sinkhole Trail Giveaway is part of an annual affair to grant easements on state property to for-profit corporations and state agencies for the construction, operation, and maintenance of facilities, utilities, and roads.
- WAIT, WAIT, WAIT…. We continue to wait for a response for these projects and issues.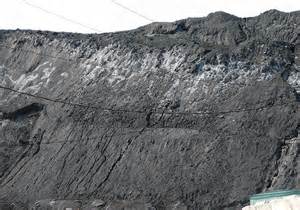 Coal Ash.

- Coal ash and trash …. Out of state and Interstate Commerce Act. What will be done with the coal ash? Will the question, "Where will the coal ash be placed" be answered in 2017?
- Savannah Army Corps of Engineers (ACE) - The GEC and other coastal organizations continue to wait for a response to comments concerning the Sea Island Groin permit. The Georgia Court of Appeals upheld the Coastal Marshlands Protection Committee approval of the project.

- The Twitty Park Worth Saving initiative moved to court on August 9th. We await an initial ruling from the Court and encourage you to contact your local elected representatives to remind them that the public wants its parks and public assets held in public trust, not by private companies. We are waiting for the ruling.
www.glynnenvironmental.org