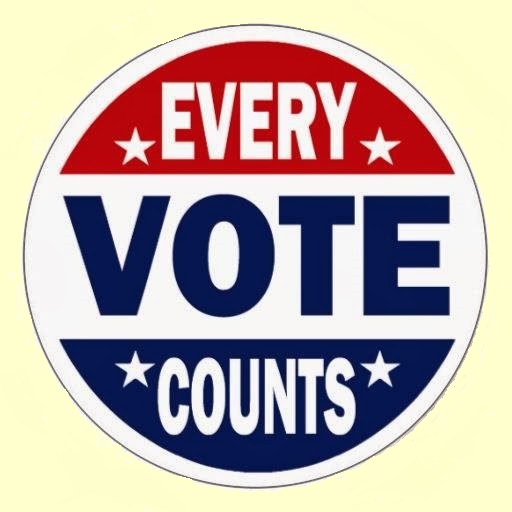 Election Day, November 8, is less than a week away...
...Make sure you're ready to VOTE!
With just
5 DAYS
left in this election season, it's important that people with disabilities are well-prepared if they choose to vote in the General Election.
Before Election Day, some New Jersey residents may still have questions about the voting process, such as:
Do I have the right to vote?
♦
What should I do if my voting place is not accessible?
♦
Who should I call if I'm told I'm not allowed to vote?
♦
If you still have questions about voting this year,
The New Jersey Council on Developmental Disabilities
(NJCDD)
, and it's sister organizations,
Disability Rights New Jersey
and
The Boggs Center on Developmental Disabilities at Rutgers University
, are here to help!
For a complete guide to voting, take a look at the booklet,
Voting: It's Your Right
, available to download from
The Boggs Center on Developmental Disabilities'
website. This helpful guide explains everything you'll need to know about the process of voting.
Click Here to view the booklet.
Before you vote, it's important to be informed about the upcoming election. Visit
The NJCDD
online to view a full list of voting resources, including links to find out more about this year's candidates and their positions on important disability issues.
Click Here to view these resources.
If you experience obstacles to voting on Election Day, or if you find out that your local voting station is not accessible, call
Disability Rights New Jersey
(DRNJ) at
1-800-922-7233
for assistance. Disability advocates and attorneys will be available to help. You can also find out more information about DRNJ's
Protection and Advocacy for Voter Access (PAVA) Program
on the organization's website.
Click Here to view the DRNJ website.
Voting is one of our most important rights as Americans, and it's a powerful way to make our voices heard. On
Tuesday, November 8
, we encourage you to join your fellow citizens and participate in our democracy!