STORE HOURS



Monday-Sunday
11 a.m. to 6 p.m.
LOCATION




214 North Lexington Street Pittsburgh, PA 15208

---
Upcoming Events
---
When: Monday, Sept. 22 - Monday, Sept. 29
Where: Pittsburgh Center for Creative Reuse

Reuse-a-Palooza at the Allegheny Green Innovation Festival
When: Saturday, Sept. 27
11:00 am-4:00 pm
Where: Hartwood Acres Park,
200 Hartwood Acres, Pittsburgh, PA 15238









Pittsburgh Center for Creative Reuse promotes resource conservation, creativity, and community engagement through material reuse.
---
so many thanks!

Enormous gratitude to everyone who helped make our August 21st fundraiser at Wigle's North Side Barrelhouse and Whiskey Garden a success! With the support of our community, we raised over $2,500! Our thanks to Wigle, The Lone Pine String Band, Bar Marco, Bistro to Go, East End Food Co-op, and Giant Eagle for your incredible contributions, and to Franktuary, the Pop Stop, and Pgh Taco Truck for bringing your trucks and keeping us all fed. Check out these awesome photos! Creative Reuse fans know how to have a party!
We took part in some pretty amazing programs this August.

We spent two wonderful afternoons making wearables with uber-creative back-to-school shoppers at the
Tanger Outlets KidSTYLE Fashion Camp & Tour
event.

We met tons of new University of Pittsburgh students who took part in a little Creative Reuse To-Go activity during their Discover Pittsburgh orientation event.

We decked out recycling bins in bright and beautiful stickered patterns with the awesome residents of
Pressley Ridge
.

We took Reuse-a-Palooza to Carnegie Mellon University's super-fun Craig Street Crawl event and put their incoming class to the test of using our unique materials to create cool things. As we expected, they fared very well!

And finally, we had a great time during our professional development workshop with the teachers and staff of
La Escuelita Arcoiris
. What a creative and playful bunch!

Thanks so much to all of these groups for being awesome and for embracing Creative Reuse! Check out
our Facebook page
for photos taken at these events.
---
coming up: in the shop
& around pittsburgh
We will be closed on Saturday, September 6th as Construction Junction's Steel City Big Pour will be taking over the building, parking lot, sidewalks and possibly the whole world.
Please note that although CJ and its parking lot will be closed Sunday, September 7 (the day after the Big Pour), Creative Reuse will be open. Use Thomas and North Lexington for free, unlimited parking that day.
At the beginning of September our outreach team will be super busy with Back-to-School events at a number of local libraries. We'll be hitting 4 libraries (Carrick, Hazelwood, Brookline, and the Hill District) within 7 days!
On Sunday, September 7th from 6-9 join us for BAR CRAFTS: a fun ol' time for creative adults at the Allegheny Wine Mixer in Upper Lawrenceville.
Alright!
Let's get together in the comfort of the best wine bar in Pittsburgh and play around with some crafty projects, fine beverages, and lively conversation!
We'll be there with a big table full of project kits for you. $5 gets you the project kit of your choosing, and you can get as many as you like. You'll be creating with materials commonly donated to Creative Reuse. We'll bring all the tools you need for borrowing.
Facebook event page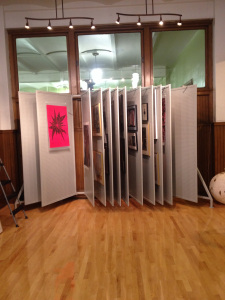 Thursday, September 11th from 6-8 is
Open Studio Night: Art-Lending Library Collaboration!
This is EXCITING! For September's Open Studio Night we will be collaborating with Braddock Carnegie Library and their Transformazium
Partners. The collaboration will go something like this:
We will borrow several pieces of art from the library's
Art Lending Collection. (
If you haven't checked out the collection yet, you must! It's awesome)
The pieces will be displayed at Creative Reuse on Open Studio Night to be used as inspiration for you, dear community, to make your own piece of art out of Creative Reuse materials. The bulk section is FREE to use during Open Studio Nights, as are tools of the trade.
Participants are welcome to keep working on their Art Lending Collection inspired pieces, at Open Studio Nights or independently, in preparation for (drum roll please)... a
culminating exhibition of the creative reuse artworks inspired by the Art Lending Collection! The exhibition will take place in January at the beautiful Braddock Carnegie Library.
Creative Reuse Open Studio Night is an after-hours gathering for creative minds 18+! Pay-what-you-can, potluck, and BYOB.
Facebook event page
Later in September our outreach team will be out at two awesome public events facilitating our awesome Reuse-a-Palooza activity.
During these two events our tent will be right next to our friends from the
CUSP Project
, who will be doing all kinds of wonderful hands-on learning activities around the topic of climate change. Use the information you find there to inspire your creative reuse project when you visit ours! Learn more about the CUSP Project
here.
The Extraordinary, Very Epic Fabric BOGO Sale! will take place Monday, September 22nd - Monday, September 29th.
Everything in the Fabric Section is buy one, get one FREE! That's right... all yarn, thread, patterns, magazines, books, button bags, sewing machines, fabric remnants, trim, ribbon, batting, and knitting/embroidery/weaving supplies are buy one, get one FREE!
We'll have a measuring and cutting station so you can cut your own fabric from our wide array of fascinating bolts. Fabric from bolts is buy one yard, get one yard FREE!
Super special grab bags at super low prices will be hidden throughout the Fabric Section. Find one, and the deal is all yours!
Spread the word... tell your favorite knitter, sewing, weaver, and quilter... this is going to be epic!
Call for Interns!
Creative Reuse is seeking our next round of awesome interns (our summer bunch was amazing)! If you are seeking a fall internship or know someone who is, check our internship descriptions out here. If they seem to be calling your name, fill out the application here.
Interested in volunteering at Creative Reuse?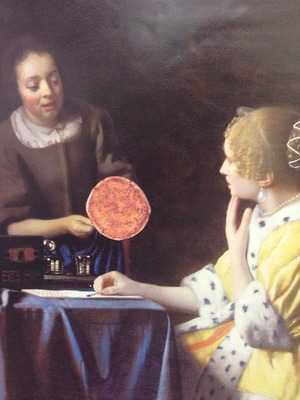 Our next volunteer orientation will take place on Sunday, September 28th from 4:30-5:30 pm. If you're interested in volunteering with an organization you love (that's us!) complete our volunteer application here. You'll receive an email inviting you to the orientation.

(P.S. Volunteering/Interning with us means special pizza themed parties will be thrown in your honor)
Creative Reuse on Instagram
Did you know that we can be found on yet another social media platform?! This time it's Instagram. Our handle is @creative_reuse. Even if you don't have Instagram you can still check out our photos
here!
Much love and many thanks.
We'll see you soon!

Contact Us: 412-473-0100 | info@pccr.org | Forward this message to a friend