STORE HOURS



OPEN DAILY
11 a.m. to 6 p.m.
LOCATION




214 North Lexington Street Pittsburgh, PA 15208

---
Upcoming Events
SHOP CLOSED
FOR MEMORIAL DAY
When: Mon, May 25
Reuse-a-Palooza: The Instruments Edition at Pittonkatonk!
When: Saturday, May 2
3:00-6:30 pm (event runs longer)
Where: Vietnam Veterans Pavilion, Schenley Park

Bar Crafts


When

: Sun, May 3
6:00-9:00 pm
Where:

Allegheny Wine Mixer

,

5326 Butler St., Pittsburgh, PA 15201
May Sale: 4 Great Deals!
When:

Sun, May 3 - Sun, May 31



11:00 am - 6:00 pm
Where: Pittsburgh Center for Creative Reuse

Pittsburgh Center for Creative Reuse promotes resource conservation, creativity, and community engagement through material reuse.
---
the fanciest van in the land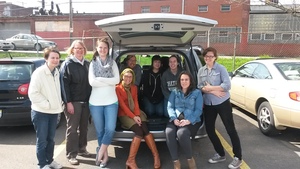 This is huge... WE GOT THE VAN! At about this time last year, we started asking our community to help us raise the money to purchase a "new-to-us" vehicle, and you totally came through!

This was a combined effort by our loyal customers, volunteers, and supporters, an anonymous angel donor, and an extra boost from the McKinney Charitable Foundation of the PNC Charitable Trusts. The folks at Northside Imports helped us find the perfect vehicle within our budget. We're calling her "Fancy, the Robot ReuseMobile." We cannot begin to say what a huge boost this is for our organization. This van will help us to rescue more awesome materials before they are sent to landfills, and we'll use it to travel to programs where we will reach thousands of Pittsburgh kids and families this summer with our message about how reuse can help us all build a more sustainable, beautiful, and creative world. THANK YOU!
up next! Give Local America Day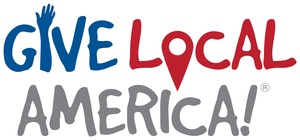 Pittsburgh Center for Creative Reuse is one of 37 Pittsburgh organizations participating in
Give Local America
a nationwide, one-day-only crowdfunding event next
Tuesday, May 5
. We've got just 23 hours and 59 minutes to reach our goal of $2,500 and 100 supporters. The fun(draising) never ends when you're a scrappy, growing organization with big dreams for building a sustainable future. Join us
on Tuesday
! Pitch in what you can, tell your friends, and watch the leaderboard to track our progress and cheer us on.
Register Round Up
We are pleased to announce that our community partner, the East End Food Co-op, has selected us as their May Register Round Up recipient! Throughout the month of May, shoppers at the Co-op will be asked if they'd like to round up to the nearest dollar to benefit Pittsburgh Center for Creative Reuse. We are so grateful to the East End Food Co-op for their strong support of our organization. If you're shopping at the Co-op this month, please consider rounding up for reuse!
In conjunction with our Register Round Up month, we will also be displaying an art show throughout May in the Co-op's cafe space for their Cafe Art program. Each of our staff created a special project out of reclaimed materials and attached it to a 12"x12" board for the show. You'll see fiber art collages, a painting of a space rat among space pyramids, a reuse collage, a record album bowl, a pastoral assemblage, a fabric flower, and a portrait of a bear made out of the tape from an audio cassette! We are very proud of our display and we hope you will take a moment to check it out next time you're at the Co-op.
Also, be on the lookout for members of our board and staff tabling at the Co-op throughout the month of May. We hope to spread our message of reuse, creativity, and community far and wide! Stop by and say hello if you see us.
upcoming events
Make note: the shop will be CLOSED for Memorial Day on Monday, May 25th!

Bar Crafts is back this Sunday, May 3rd from 6-9pm at Allegheny Wine Mixer. This month, we'll be making Mother's Day collage cards, fiber art coasters, mini specimen box dioramas, and schmancy reclaimed brooches. We'll provide all the tools and materials - you bring $5 per kit and all your friends. It's always a fun evening!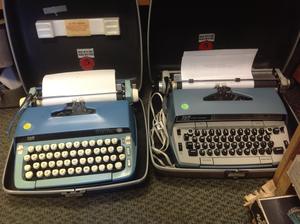 May Sale: 4 Great Deals! Sunday, May 3rd - Sunday, May 31st
-25% off all vintage machines, including typewriters,
projectors, and cameras
-25% off all books and magazines
-Buy one get one free vinyl record albums
-Buy one get one free stamps, stamp pads, and stamp kits
Open Studio Night is happening Thursday, May 14th from 6-8pm at the shop. Perhaps you can make a belated Mother's Day present for the mama types in your life, or you can work on some other creative project! Open Studio is an after-hours gathering for creative minds 18+! Pay-what-you-can, potluck, and BYOB. The bulk section is free to use for projects you are making that night, as are the tools of the trade.
Volunteer Orientation will be on Sunday, May 31st from 4:30-5:30 pm. Learn all about how to become a Creative Reuse volunteer at this month's orientation. Fill out an application
here
to get the process started!
upcoming outreach programs...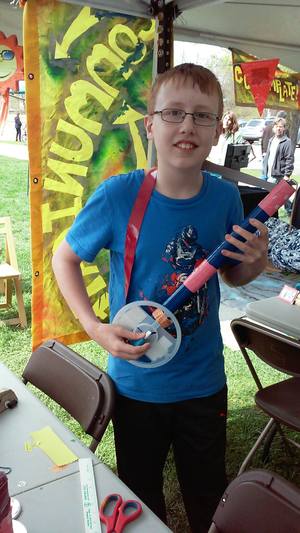 We're excited to be out at a number of fun events in May:

-Sign-making at Highland Park Council's Marathon Cheering Party

-This Saturday, May 2nd 3:00-6:30 pm (though the event starts around 2:00 pm and ends around 8:00 pm) we're bringing out Reuse-a-Palooza: The Instruments Edition to Pittonkatonk!

-A little hands-on fun at North Hills Arts Alive Night

-Jewelry making with yet another awesome Girl Scout troop

-On Friday, May 15th from 3:00-6:00 pm we'll be having some more hands-on fun at Food Revolution Day!

-And who knows what else!?

Make sure to keep an eye on the homepage of our website for details and helpful links.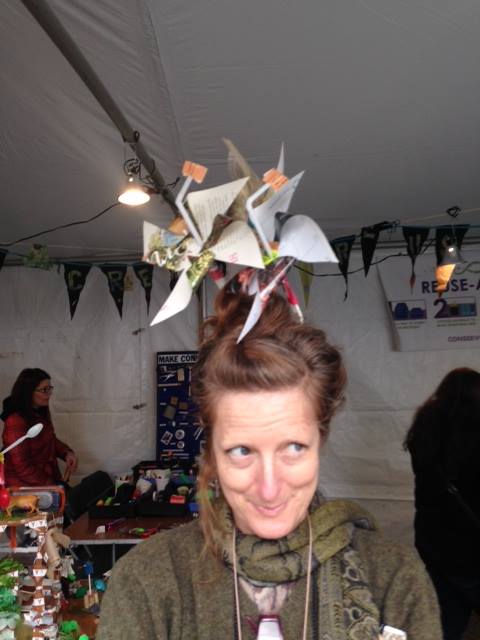 April was an amazing month for programs:

-We brought out a bunch of glass jars to Assemble's Environment Learning Party and asked folks to participate in our Jar Challenge. We've gotten a few responses back of what people did with their jars (made a night-light, grew some sprouts, used as an amplifier for their mobile device) and we're hoping to get more soon so we can post a photo album on Facebook. If you're the recipient of one of those jars, show us what you did with it!

-Met a ton of wonderful folks at Faison School's Family STEAM Night

-Had a paper-hat making party with Pitt students. Click here to check see many fabulous hats and happy, relaxed students.

-Saw oodles of creativity at Moon Parks & Recreation's Earth Day Celebration. Click here to view an album of the day's creations.

-Pondered alternative energy at the EverPower Earth Day Festival. Click here to see some of the cool things that were made in our tent that day.

-Made tiny wearables at the Remake Learning Rally.

-Assisted with designing and creating sustainable future fashions at FutureFest. Click here to see what the future will look like.

-Reuse-a-Palooza-ed with grown-ups at the Extra Mile Foundation Field Trip Party
other highlights & thank yous!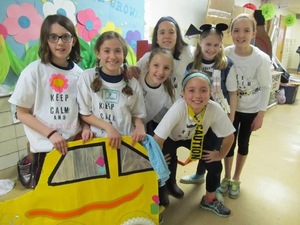 Kudos to the wonderful Odyssey of the Mind group who started their project at Creative Reuse in January, and took FIRST PLACE in the Pennsylvania State Odyssey of the Mind Tournament on April 11! This means that they get to advance to World Finals at Michigan State at the end of May. We wish them the best of luck.

Thank you to Larrimor's for hosting our Earth Day window display during Earth Week. Our principal teaching artist, Katy Dement, along with help from our Shop Assistant, Cammie Brady, created the display with materials from Creative Reuse.
Congrats to our Project Sponsorship recipients, Keith Kelly and Becki Liu, for their beautiful reuse fashions featured in the Pittsburgh Earth Day Sustainability Soiree Eco-Fashion show.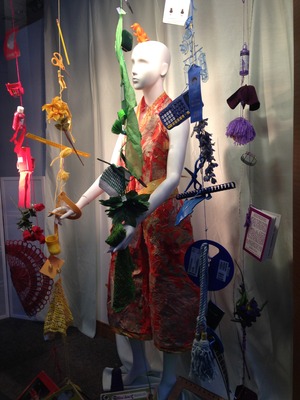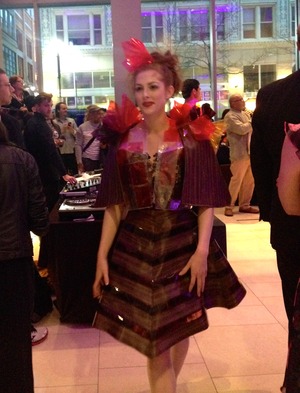 Many thanks to the following businesses who chose to reuse last month by donating their discards to Creative Reuse!
If you would like to find out more about how our business donation program works, please email barbara@pccr.org.
awesome item of the month!
Rainbow of Rit dyes! Find them in the fabric section, $2 per bottle.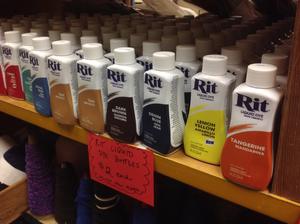 Keep an eye on our Facebook page for fun links, photos from our adventures, and our weekly shop highlights photo tour!
Keep making beautiful things, friends!
You inspire us.

Contact Us: 412-473-0100 | info@pccr.org | Forward this message to a friend