SHOP HOURS



open every day!
11am - 6pm

---

---
upcoming events
Fabric Sale!


July 1 - 31


All month, enjoy 20% off everything in our fabric section.
Bar Crafts
Sunday, July 5th from 6-9pm at the

Allegheny Wine Mixer
Work on a creative project and enjoy an adult beverage at the same time.
Let loose with reuse at this mini-fundraiser!
Our shop will be closed on Saturday, July 4th. We are planning on relaxing, spending time with friends and family, grilling outdoors, and celebrating all the many things there are to celebrate!
We wish everyone a happy Independence Day, in whatever form that may take for you. Enjoy!
From

6:30-8:30

on the evening of Thursday, July 9th, we'll be hosting a hand-sewing workshop for youth aged 10-17.
During this workshop, participants will take a backstage tour of Creative Reuse and learn about the environmental benefits and creative potential of reclaimed materials. They'll learn basic sewing and mending skills which, when combined with a little innovative thinking, can transform discards into high fashion!
Many thanks to our friends at
The Sprout Fund
for their support in making this happen!
On the afternoon of
Saturday, July 11

we're bringing our hands-on, open-ended Reuse-a-Palooza activity to the super-fun
Deustchtown Music Festival
on the North Side. Keep an eye out for us in Allegheny Commons East that day and join in the creative fun!
Other programs we're looking forward to in July:
Our ten-day stint at

Three Rivers Arts Festival

was nothing short of amazing. We were visited by over 6,300 festival goers who made creative magic happen with over 1,100 pounds of reclaimed materials!

Many thanks are owed to the incredible people who lent their talents to the wonderful world of creative chaos that was our tent. Special thanks to the

Pittsburgh Cultural Trust

for having us be part of such a great event and providing us with such excellent volunteers,

Flyspace Productions

for making the event such a smooth ride, and

Giant Eagle

for sponsoring the Creativity Zone.

Here a

re some photos

of a few (hundred, that is) of the things folks created in our tent throughout the festival.




We had a blast making robots with awesome young campers at St. Edmunds Academy! It was so fun to witness all of their fun and inventive 'bot-making ideas.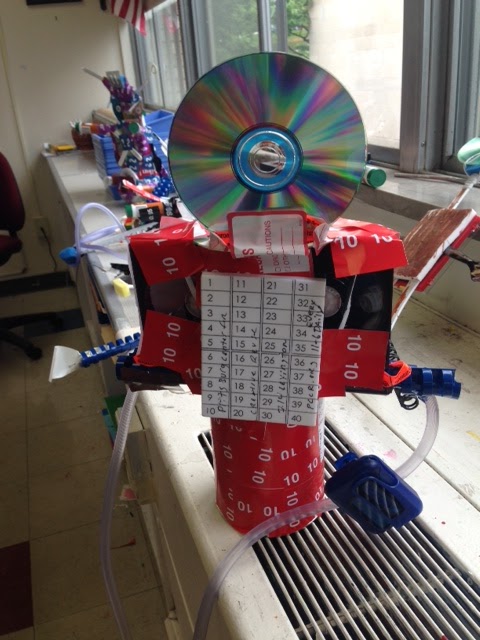 Our collaboration with

TekStart

's

Beauty of STEM Maker Institute

had a terrific start at our pilot Sew, Mend, Make workshop. Each participant made a very well-crafted t-shirt tote, meanwhile earning two digital (and physical) badges! We can't wait to see all of the other fashion pieces they create at TekStart's culminating

Maker Fashion Show

in August.

​
​
​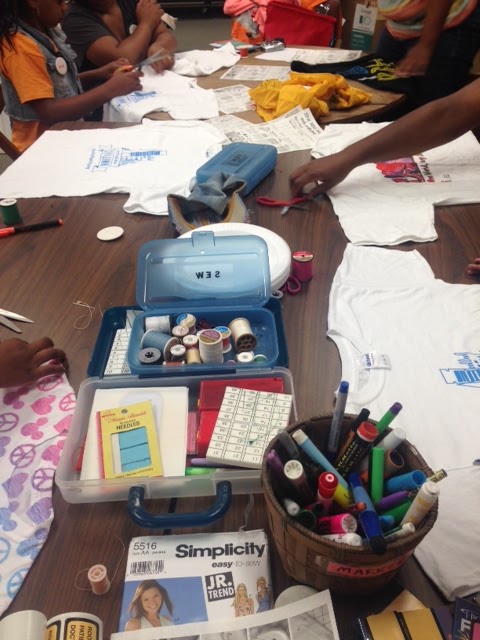 ​

thank you
to the following businesses who chose to reuse last month by donating their discards!

Email barbara@pccr.org to find out about our business donation program.

congrats!
to our current Project Sponsorship recipients

Lenka Clayton, artist - 100 New Works
from Lenka: I'm developing a new body of sculptural works all related to rethinking and representing found, used materials. I'm especially interested in that space formed by the combination of their form, function and imagined past lives/uses.

Camp AIM
The Camp AIM art program's mission is to enable campers of all ability levels have artistic experiences to promote creativity, self expression expression, sensory experiences, therapeutic benefits, innovation, independence, and fun through upcycled art projects.

Creature Camp
Pittsburgh Public School's Summer Dreamer's Academy program
in collaboration with the Pittsburgh Center for the Arts
This program aims to help low income students continue their education
through the summer months and to minimize the achievement gap.


awesome item of the month

Whistles in the form of tiny bottles of ketchup! 3 for $1

Great for:
wedding favors
earrings and necklaces
pittsburgh sports watching parties
tiny, unexpected presents for friends
gifts for out-of-town guests
the fourth of july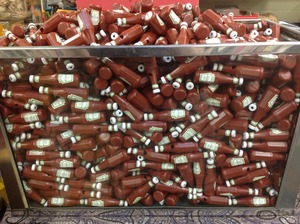 volunteer at creative reuse


We couldn't do what we do without our lovely volunteers!

If you're interested in joining our mission by helping out in the shop – once a week, once a month, every day – simply fill out the Volunteer Application here and we'll be in touch!

Like what we're up to? Consider donating now. Every dollar stretches our impact even further.

412-473-0100 | www.pccr.org | Forward this message to a friend