STORE HOURS



Monday-Sunday
11 a.m. to 6 p.m.
LOCATION




214 North Lexington Street Pittsburgh, PA 15208

---
Upcoming Events
Giving Tuesday
When: Tue, Dec. 2
Where: ye olde internet
Why: Because you love us?!
Bar Crafts: December!


When

: Sun, Dec. 7
6:00-9:00 pm
Where: Allegheny Wine Mixer,

5326 Butler St., Pittsburgh, PA 15201



Franktuary Benefit
​Happy Hour
When: Weds, Dec. 10
5:00-7:00 pm
Where: Franktuary,

3810 Butler St, Pittsburgh, PA 15201



December Open Studio: Handmade Holiday!
When: Thu, Dec. 11
6:00-8:00 pm
Where: Pittsburgh Center for Creative Reuse

Scrappy New Year!!! Creative Reuse
at First Night
When

: Weds, Dec. 31




6:00-11:00 pm


Where

: Fifth Avenue Place, Pittsburgh, PA 15222



SHOP CLOSED
Christmas Eve through New Year's Day
When: Weds, Dec. 24 -
Thu, Jan 1
Where: Pittsburgh Center for Creative Reuse




Pittsburgh Center for Creative Reuse promotes resource conservation, creativity, and community engagement through material reuse.
---
december: in the shop
& around pittsburgh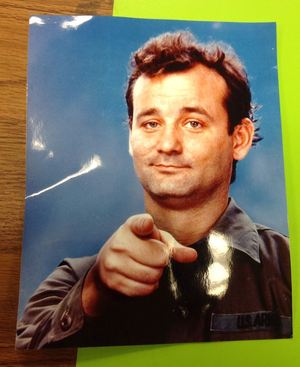 Bar Crafts: December! is on Sunday, December 7, from 6-9 pm at the Allegheny Wine Mixer in Upper Lawrenceville. Bill Murray themed crafting meets wine meets good times. Make something. Drink something. Let loose with reuse!
Franktuary Benefit Happy Hour: Raise a drink (and a frank) to Creative Reuse! On Wednesday, December 10 from 5-7pm, join us at Franktuary for a mini-fundraiser that promises to be both delicious and creative. All items purchased from the special Benefit Happy Hour menu will turn into a $1 donation to Creative Reuse. If you'd like to donate more, we'll have our trusty donation jar available -- along with a few more surprises!
December Open Studio: Handmade Holiday! is on Wednesday, December 11 from 6-8 pm. Make your loved ones feel even more loved... come out and create your very own special & unique gifts, cards, ornaments, and gift packaging! This Open Studio Night is being co-sponsored by our dear friends at the East End Food Co-op (we love them!). Open Studio is 18+, pay-what-you-wish, potluck (vegetarian preferred so everyone can partake), and responsible adults are welcome to bring their own adult beverages.
What are you doing for New Year's Eve - will you be out at the First Night festivities downtown? We'll be there at Fifth Avenue Place from 6-11 pm with our First Night: Scrappy New Year! activity. We will have oodles of fabric scraps and other materials on-hand for you and yours to make whatever cozy creations your hearts desire!
HOLIDAY HOURS
Our shop will be closed from December 24th - January 1st. We'll reopen on January 2nd, 2015!
november recap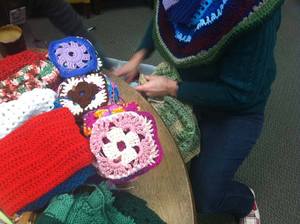 Programs: Bar Crafts: November! was a hit, of course! Our Warm Up America Open Studio Night was quiet but successful! We pieced together crochet squares to make a whole bunch of colorful and cozy shawls for PAAR. We celebrated Dia de los Muertos with the Children's Museum of Pittsburgh and La Escuelita Arcoiris, with art activities like papel picado, ofrendas, and mask-making. We facilitated several other fun programs, too: an upcycling program at the Brentwood Library, a jewelry workshop with Girl Scouts in Port Vue, invention prototyping with the Tinker Squads, and found-object printmaking at Citizen Care, Inc. And we threw an appreciation party for our beloved volunteers, complete with pizza, cookies, and crafting!

ReCreative Partners: Please join us in welcoming Community Day School, Cyert Center for Early Education, MGR Youth Empowerment, and the Children's Museum of Pittsburgh to our ReCreative Partners community! For details about this program, click here.

Project Sponsorships: We were to glad to support a handful of wonderful community projects this past month.
Are you an artist or non-profit organization that needs materials to make something awesome happen in our community? If your event or project is free and open to the public and directly relates to art, environment, or community concerns, we may be able to help. Check out all the details here.
Attention North Side artists/educators: With the support of the Alcoa Foundation, we will provide materials to support 8 creative reuse projects led by artists or educators on the North Side between now and the end of next year. To apply for one of these project sponsorships, please complete this form.
get involved with creative reuse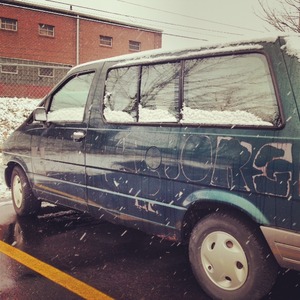 Have you seen our van? It has been faithful, and we have nursed it along in true reuse style, but it's ready to retire. We need a vehicle we can rely on to safely carry our precious staff and materials to events around the region. So far this year, our community has donated over $14,000 to support our mission. Can you help us reach our goal of $20,000 between now and December 31 so we can purchase a new van in 2015? Tomorrow, December 2nd, is Giving Tuesday. You can be part of our heroic van effort by giving online, mailing us a check, or bringing your donation to the shop. A $20 donation would mean the world to us. If you have $7,000 to give, we'll name the van after you.

Are you interested in volunteering with us? Click here to fill out our volunteer application! Our next volunteer orientation will take place at the shop on Sunday, December 14 from 4:30-5:30 pm.

Looking for an internship? Know someone who is or will be soon? We'll be reviewing applications as we receive them.
Keep an eye on our Facebook page for fun links, photos from our adventures, and our weekly shop highlights photo tour!
Stay warm and get your Handmade Holiday on.
We'll see you soon!

Contact Us: 412-473-0100 | info@pccr.org | Forward this message to a friend