Gratitude...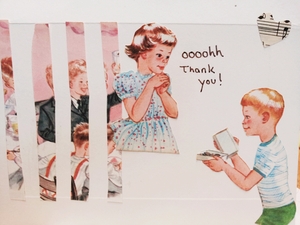 We are so grateful to all of our community members who donated to Creative Reuse during last month's Pittsburgh Day of Giving! With your help and a match from the Pittsburgh Foundation, we raised $3,818! Because of your support, we were able to replace all of the light fixtures in our shop with brighter, more energy efficient fluorescents. It's like sunshine in here! Donors should watch their mailboxes for sweet reusable collage cards handmade by local artists who happen to be our staff members and awesome new interns. Missed the Day of Giving? That's ok. You can always mail us a check or drop a dime in the donation jar. Your contributions really matter. Stay tuned for more fun(d)raising dates this summer!
Thanks also to you, your mom, and the Allegheny Wine Mixer for being part of another successful Creative Reuse Bar Crafts on Mother's Day. Check out photos from the most recent Bar Crafts event here.

And thank you so much to the SVP Kids for awarding us a $300 grant to support volunteer appreciation at Creative Reuse! We appreciate your dedication to service and to the community. You are amazing!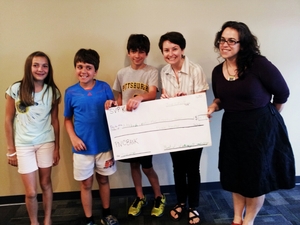 The SVP Kids present Ashley & Nora with a big check!

Creative Reuse Welcomes our
Summer 2014 Interns!
The interns are here! The interns are here! Our shop and programs will benefit from the brains, brawn, and innovation of four amazing summer team members. All of us at PCCR are delighted to welcome Erika Renee Cox, Madeline Moyta, and Megan Novak, and we look forward to the arrival of Joe McMahon a little later in the summer. Thank you to everyone who applied for our summer internship positions. We were honored to have so many smart, creative folks interested in helping us achieve our mission, and we wished we had room for all of you. We are filled up for now, but if you are looking for great fall service learning opportunities, have a look at our internship information, sign up to volunteer, and come introduce yourself this summer. We'll post fall positions in late July.

In the shop and out in the world...

The last day of our EPIC FABRIC SALE is today -- Tuesday, June 3rd!!! Come and fill your bag with delightful fabric, fabric notions, yarn, patterns, and lots of other surprises. Your 1st, 2nd, and 3rd bags are $5 each. After that, additional bags are just $3 each! We put out new fabric daily. And, if that weren't enough to hook you, every single thing in our Fabric Section is 20% off. Come visit us every day from 11am - 6pm for all your fabric finds!
Are you excited for this year's Three Rivers Arts Festival or what!? We sure are. Come down and create magical things out of reclaimed materials with our outreach staff and volunteers. You will find us in our festival tent in the Creativity Zone in Point State Park, from 12-6 pm all ten days of the festival (June 6-15)!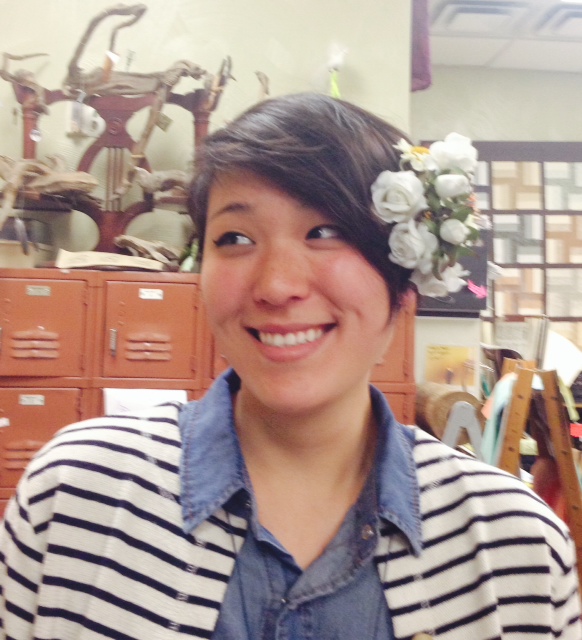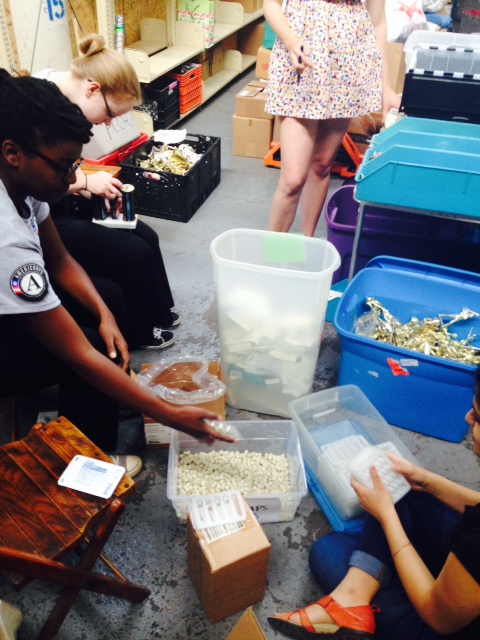 Volunteers helping us get ready for Three Rivers!
Come make a beautiful flower headress like Chriss' at our tent.

June's Open Studio Night (Thursday, June 12 from 6-8 pm) will be dedicated to dads, grandads, foster dads, etc. Whether it's your own pop or one you admire, come on down and create a handmade token of affection just for him. Maybe a card, a collage or a special trophy. If you make it with us on Thursday, it will be ready for June 15th, Father's Day! Or, as always, you can make anything you'd like, for mom or not. The bulk section is free to use for projects you are making that night, as are the tools of the trade. You can bring a half-completed project to finish, or come empty handed and start something new. It's what you make of it (and we know you will make it awesome).
Were you one of the nearly 300 people who took our survey last month? Please remember that your FREE medium bulk bag offer expires on the last day of June. Thanks again!
Help us reach 5,000 likes on our Facebook page. We're nearly there! If you follow us on there already, you know how fun we are. We'd love if you'd let your friends know too.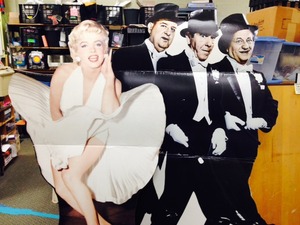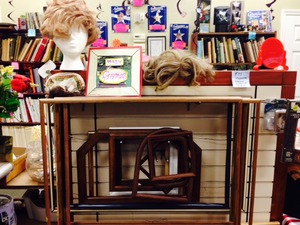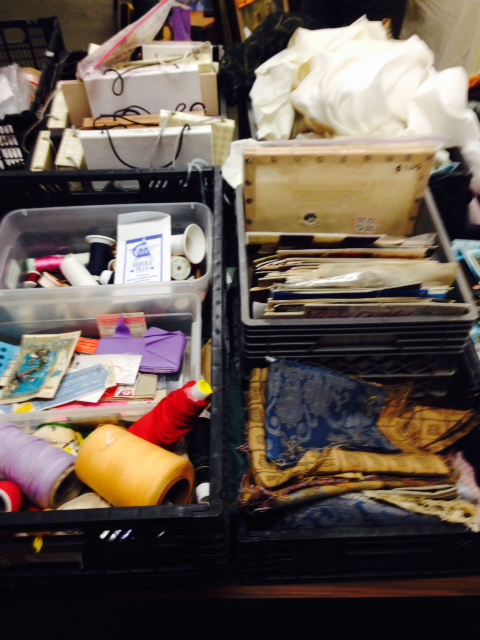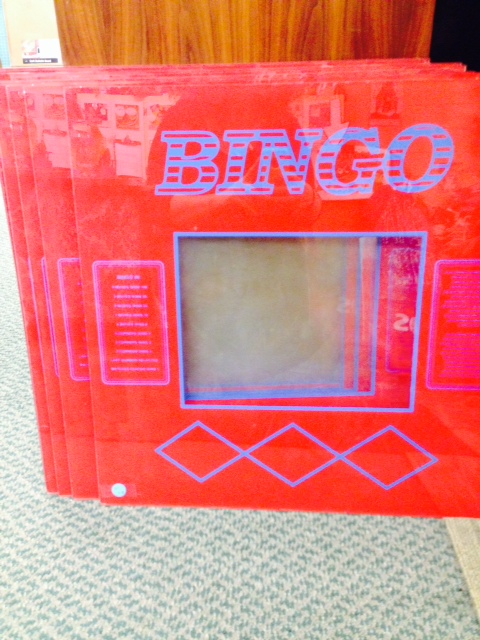 Just a teensy fraction of the treasures to be found in the shop right now!
PITTSBURGH CENTER
FOR CREATIVE REUSE
HOURS
Monday through Sunday
11 a.m. to 6 p.m.

LOCATION
214 North Lexington Street
Pittsburgh, PA 15208
map
www.pccr.org
LIKE us on Facebook
VOLUNTEER
with us
PCCR is a nonprofit 501(c)(3) community benefit organization supported by donors like you. Please help us sustain our mission by making a generous tax-deductible donation
here.
Did you know we post photos of available materials on our Facebook page all the time? You don't have to be on Facebook to see them!
Just click here to see our page.