Dear IPD Supporter,
Greetings from the Initiative for Policy Dialogue! It is our pleasure to share with you a selection of all that we have done during the fall and winter of 2012.
iPD's network draws from decades of experience in the field to offer insight on the most pressing issues in today's world economy. Our recent conferences have had a particular focus on global growth and development, discussing the economic issues faced in Iraq, Bolivia, and Africa, just to name a few.

This fall and winter have been extremely busy and exciting for us. iPD and the Japan International Cooperation Agency (JICA) co-sponsored a New York-based meeting of iPD's Africa Task Force. This conference, Preparing for TICAD V, brought together experts in the field of economic development in Africa, and was a precursor to the fifth Tokyo International Conference on African Development, to be held in June 2013.
We recently published our latest book, The Economic Development of Latin America since Independence by Dr. José Antonio Ocampo and Dr. Luis Bértola. In addition, our team has published a range of policy briefs and working papers. We have outlined some of these below with all the details available on our website (www.policydialogue.org).
From all of us at iPD, we would like to thank you for your continued support. We wish you a healthy and happy holiday season!

---
Initiative

for

Policy

Dialogue
---
Preparing for TICAD V Conference

New York, November 13-14, 2012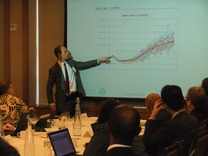 Source: Alicia Evangelides, IPD Intern

New York, November 13-14,
2012
:
Preparing for TICAD V was the 2012 meeting of the Initiative for Policy Dialogue's Africa Task Force, held in conjunction with the Japan International Cooperation Agency (JICA). This two-day conference brought task force members from all over the world to Columbia University's campus in New York City to discuss cutting edge research on economic development in Africa. Task force members and participants presented on a wide variety of topics related to development in Africa, such as industrial policy, finance, natural resources, and sustainability. Background papers and speaker presentations can be found on the iPD website, in addition to conference photos and a JICA press release.
---
Initiative for Policy Dialogue

Recent Events
---
Decentralization and Popular Democracy: Book Presentation by Dr. Jean-Paul Faguet
New York, December 6, 2012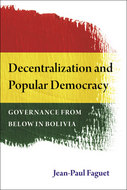 The Institute for Latin American Studies and iPD invited Dr. Jean-Paul Faguet to Columbia University's School of International and Public Affairs to discuss his new book, Decentralization and Popular Democracy: Governance from Below in Bolivia. Dr. Faguet is a reader in the Political Economy of Development at the London School of Economics. The presentation focused on the topic of decentralization and the example of successful governance reform in Bolivia, which is the centerpiece of the book. Dr. Juan Antonio Morales, Tinker Visiting Professor at Columbia University, moderated the discussion.
Roundtable on Growth, Jobs and Distribution
New York, November 12, 2012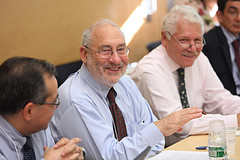 This fall,
The Growth Dialogue
and
iPD
co-sponsored the event,
Roundtable on Growth, Jobs and Distribution.
The purpose of this roundtable was to bring together practitioners and academics to exchange ideas on short and long term initiatives that can effectively break a downward cycle of economic trends in advanced economies, and in doing so, provide new insights for less advanced economies.
The Quest for Prosperity: How Developing Economies Can Take Off - A Book Talk with Justin Lin

New York, September 27, 2012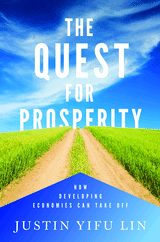 i
PD organized a
book talk with Justin Lin
, former Chief Economist at the World Bank, to discuss Dr. Lin's new book. The book,
The Quest for Prosperity: How Developing Economies Can Take Off
, provides a comprehensive explanation of new structural economics, and reflects on Dr. Lin's time as the World Bank's Chief Economist from 2008-10.
Iraq's Legacy: Sanctions and Beyond

New York, September 24, 2012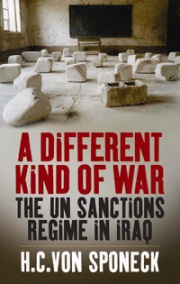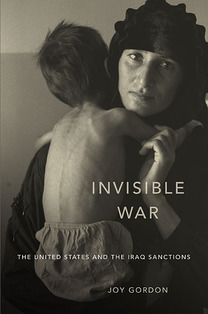 The Initiative for Policy Dialogue and Fairfield University jointly presented the event, Iraq's Legacy: Sanctions and Beyond. The discussion featured Hans-Christof von Sponeck and Joy Gordon. Mr. von Sponeck, who was the former Coordinator for Iraq at the rank of UN Assistant Secretary General, is the author of A Different Kind of War: The UN Sanctions Regime in Iraq. Joy Gordon is Professor of Philosophy at Fairfield University, and the author of The Invisible War: The United States and the Iraq Sanctions. Both authors discussed their books and experiences as they relate to the Iraq War.
---
Initiative for Policy Dialogue

Scholars in the News
---
Inequality and Its Consequences
New York, October 24, 2012:
iPD
Co-President Joseph Stiglitz and Martin Feldstein of Harvard University met to discuss the consequences of inequality at The Economist's Buttonwood Gathering 2012. The discussion was moderated by Matthew Bishop of The Economist.
CIGI 2012: The Global Monetary Non-System
No Exemption: The Financial Transaction Tax and Pension Funds
---
Initiative for Policy Dialogue
Recent Publications
---
The Economic Development of Latin America since Independence
Edited by
Luis Bértola
José Antonio Ocampo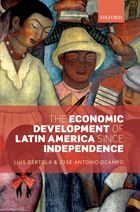 Source: Oxford University Press UK
Winner of the Jaume Vicens Vives Prize for 2012, The Economic Development of Latin America since Independence is the newest addition to the iPD collection. The book's authors, Jos
é
Antonio Ocampo and Luis B
értola, were awarded this prestigious prize by the Spanish Association of Economic History for the best book on Spanish or Latin American economic history.
Latin America is attracting increasing interest due to the strong economic performance of the last decade and to the political changes that are taking place.
This book
gives a unique, comprehensive, and up to date view of Latin American economic development over the two centuries since independence. It considers Latin American economies within the wider context of the international economy, and covers economic growth, international trade, capital flows, and trends in inequality and human development.
With chapters that cover different eras, it traces the major developments of Latin American countries and offers a novel and coherent interpretation of the economic history of the region. It combines a wealth of original research, new perspectives, and empirical information to provide a synthesis of the growing literature that both complements and extends previous studies.
---
For full access to iPD events and publications visit:
---
S
pecial thanks to our funders
:
Deutsche Gesellschaft für Internationale Zusammenarbeit (GiZ), Ford Foundation, Foundation for European Progressive Studies (FEPS), Japan International Cooperation Agency (JICA), United Nations Development Programme (UNDP), United Nations Economic Commission for Latin America and the Caribbean (UN ECLAC), Universidad Complutense de Madrid
We would also like to extend special thanks to the Institute for Social and Economic Research and Policy (ISERP) for all of their support.

---
Upcoming iPD Events


6th Annual Advanced Graduate Workshop on Poverty, Development, and Globalization

Azim Premji University Bangalore, India
January 2013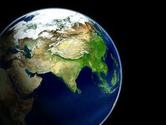 The workshop is interested in the complex global interactions that influence poverty and development as well as strategies for development that have proven successful in promoting growth and reducing poverty.
Leading academics and practitioners from around the world will give a series of lectures that will deal with a range of economic, political and social issues pertaining to development and poverty.
The 2013 incoming class
is made up of 25 students from leading academic institutions around the world. Our newest cohort's academic interests include sustainable development, development economics, urban planning, political science, and applied statistical modeling. The workshop acts as a venue for academics and practitioners to discuss their work and its practical applications.
---
FORTHCOMING PUBLICATIONS
Managing Migration: Maximizing Development and Well-being in Sending and Receiving Nations
Editors:
Jeronimo Cortina Enrique Ochoa Reza
Even though our understanding of the nexus between migration and development has increased substantially over the past decade, basic questions such as "What are the minimum conditions for migration to have a positive impact on development?" or "What types of plausible governmental interventions can we think of implementing in order to maximize migration's positive impacts while minimizing its negative effects on development?" remain unanswered. This book provides a multi-disciplinary perspective on the potential linkages between migration and development.
Intellectual Property Rights: Legal and Economic Challenges for Development
Editors:
Mario Cimoli
Giovanni Dosi
Keith E. Maskus
Ruth L. Okediji
Jerome H. Reichman
This book will contribute a forward-looking discussion of IPRs, innovation, and economic development. Now more than ever, developing innovative capacities and mastering knowledge are key factors for bringing developing countries up to pace with the technological advances in developed countries. This process involves critical public policies, including technology protection. Consequently, the major aim of the book is to analyze developing countries' IP rights and regimes for technical change and growth prospects. The book will consider IPRs in the context of innovation dynamics and learning.
---
The

i

PD Team




Joseph Stiglitz




Jose Antonio Ocampo

Co-President




Stephany Griffith Jones
Financial Markets

Program Director




Akbar Noman

Senior Policy Fellow




Anya Schiffrin

Director of Journalism Programs



Mildred Menos

Program Manager


---

Initiative for Policy Dialogue:




Connect with us:




Facebook

Twitter




---