CREATE YOUR OWN LEED® PROJECT DATABASE
by Brent Trenga
Chief Green Officer, GreenWizard, LEED AP, BD+C
So, you've just earned LEED certification for that project you've been working on day in and day out. Congrats! Now, what's the best way to leverage all the work you've done on future projects? Would you like to access your LEED Online project without having to access LEED Online? Would you like your firm to have a leg up on future projects by having access to this project?
As a GreenWizard customer you have an electronic, cloud-based copy of the close-out package and access to the information submitted to LEED Online. With GreenWizard's LEED Online Integration, you are able to sync with LEED Online and pull in your firm's past projects and associated information stored in LEED Online. Don't worry about losing access after two years! Archive and access all the information in GreenWizard!
GreenWizard enables you to reference all of your past projects in a centralized location and share the information with any users or participants.
Create a LEED project database in GreenWizard
A LEED project database is incredibly useful to any design or construction firm. It enables you to:
Refer to completed building project information to assist in future building projects (products chosen, product pricing, certification level, and more)
Clone any project so it can act as the starting point for a new, similar project where you plan to use similar product mixes
Forward to facility managers or future building owners for reference purposes and to help with recertification
Contact us today at WORKflowPRO@GreenWizard.com or at
(843) 284-1355 if you want to learn more!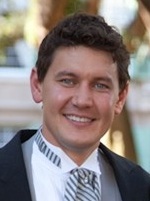 Brent was recently named to the USGBC South Carolina Chapter's Board of Directors.
Read more
---
TIPS & TRICKS - Centralize Your Firm's Experience with Products in the Cloud
by Terri Murray
Vice President, Business Development and Product Management, LEED AP



Would you like to know what others in your company have to say about various products? Have you had an experience with a product, positive or negative, that you'd like to share with other company employees?

Once you log in to GreenWizard, click on the Library link to access your private Product Library.
What if it's empty? Start populating your Library with any product you deem important for your firm to track and share. You can add products yourself or as a valued customer, just send us your spreadsheet and we'll get you started!

---
NEW FEATURES CORNER
written by Kristin Howe
Principal Software Engineer, GreenWizard

Every two weeks, GreenWizard adds robust features to its product management and project collaboration solution empowering the architect and contractor community to simplify the design and construction of efficient, healthy and sustainable buildings.
In the past few months, we've added many new features to benefit you whether you are an architect or a contractor. These most recent additions include (but are not limited to):
LEED® Online Integration: Easily sync your GreenWizard projects

Manage LEED Scorecard from GreenWizard
View team members assigned to LEED Credits
Access credit forms for active and completed projects
Sync Project Information (PI) form data between GreenWizard and LEED Online

Define Participant Roles & Responsibilities for more effective communication and coordination among team members
Quickly Find Products in your Project with new Search and Filter capabilities
Enhance your Product Library

Maintain an interactive list of your firm's favorite and frequently used products; track internal comments, reviews and utilization.

Improved communication with manufacturers and dealers

Send messages and attach documents to requests for quotes, product detail and verification.
Want to learn more?

These are just a few of the latest features available in GreenWizard. Visit our
GreenWizard Blog
for the latest update information.