DONATE NOW!
Dear Readers,
This month in our newsletter we are excited to unveil our 25th anniversary masthead. We think it captures the optimistic, innovative, and colourful spirit of BEST, along with our vision of multi-modal transportation throughout the Lower Mainland. Thank you to Kailani Sutton for creating this great design.

Also in the December newsletter you will find a message from our General Manager, Stephanie Williams, news about the recent BEST-HUB holiday party, gift suggestions for your sustainable transportation-savvy friends and family, more on the VPD's efforts to recover stolen bikes, as well as with news about BEST fundraising, The Bicycle Valet, and STAR.

We hope you enjoy reading. Happy holidays everyone, and see you in 2016!
Introducing BEST's 25th Anniversary
By Stephanie Williams, BEST General Manager

While we look back on another great year, BEST has been looking back even further, twenty-five years in fact, when we first became an organization promoting sustainable transportation. You may have noticed our brand new header - generously designed by Kailani Sutton - celebrating this milestone.

BEST has a strong and rich history which often gets overshadowed when the projects it starts take on a life of their own - and rightly so. But with 2016 being our 25th anniversary, we thought we'd take the time to explore a bit more in depth some of the initiatives BEST started, and look at where they are now.

We thought the best way to do this would be to interview the people on the ground at the start of each initiative so they could tell the story in their own words, and hopefully contribute some retro photos! First up, we'll be looking at a little newsletter BEST started in 1992, which eventually became a magazine with the tagline of "smart living by bike." Check out our January newsletter for an interview with Carmen Mills, or the Bicycle Buddha!

Happy Holidays and see you in 2016!
---
The Bicycle Valet: Wrapping another great year!
The Bicycle Valet was at the FIFA World Qualifier between Canada & Honduras,
where we valeted a lot of bikes ... and a really big suitcase!

At the end of November The Bicycle Valet wrapped up the last of its events for the year with the Eastside Culture Crawl and the BEST/ HUB Holiday Party … and what an AMAZING year it's been!! We managed to safely park 22,728 bikes over 176 different event days, bringing us up to 125,101 bikes parked since 2006, and we have so many people to thank.

We couldn't have had such a successful year without our sponsors, TravelSmart and YVR, who allowed us to set up at more community events. We wouldn't have made it through this year at all without our amazing staff and volunteers, who were out there parking bikes every weekend, and many weekdays too! And of course we need to thank all the wonderful events and their organizers for recognizing the importance of alternative modes of transportation, and making them a priority!

We'll start planning for 2016 soon, so keep an eye on The Bicycle Valet calendar as it starts to fill up!

For more information on The Bicycle Valet, get in touch with Sinead Stinson at 604.669.2890 ext.207 or sinead.stinson@best.bc.ca.
---
Good cheer abounds at the BEST-HUB Holiday Party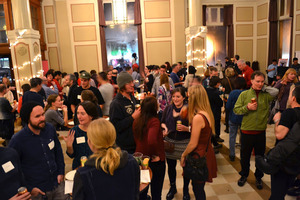 BEST and our friends at HUB gathered for our third annual Holiday Party at the end of November and once again a smashing time was had by all. HUB ED Erin O'Melinn coordinated with Santa in distributing excellent gifts, we enjoyed an abundance of good food and drink, and conversation about the world of sustainable transportation flowed through the hall. Thank you to the many BEST and HUB members who attended. Here are some photos (courtesy of our photographer, Reine Jensen) which we think capture the spirit of the evening: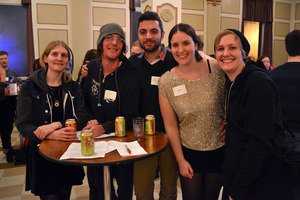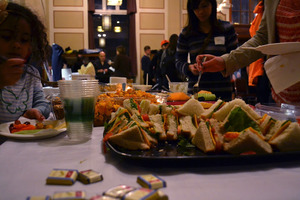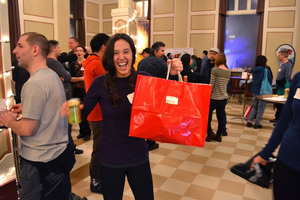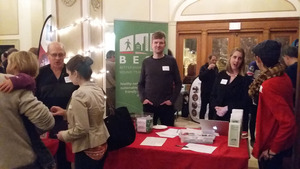 Last but not least, many thanks to our sponsor, Wine O'Clock!

---
STAR: Helping seniors stay in their communities

For seniors, the loss of a driver's license can have profound consequences. Distance from services, physical limitations, and the lack of transportation alternatives can result in a significant loss of quality of life, and often depression, for many seniors. Accustomed to being able to get around on their own, they must now depend on friends and family – though typically they are reluctant to ask for rides from others.

A recent article on CBC highlights the experience of seniors across Canada. In the story, a senior describes how devastated she felt when she lost her license, as well as her novel solution: the day after she sold her car she set about buying a golf-cart, a four-wheeled vehicle that doesn't require a license! But many seniors do not have this kind of option and find the transition to life without a private vehicle very difficult.

BEST's STAR program is well aware of the kind of transportation issues described in the CBC story, and works at helping seniors-serving agencies find alternative transportation solutions. Helping seniors find viable alternatives to driving their cars means they can continue to live healthy and productive lives in their own communities – and we think that that is as it is meant to be. For more information on STAR, visit the STAR website.
---
BEST Annual Fundraising: You can help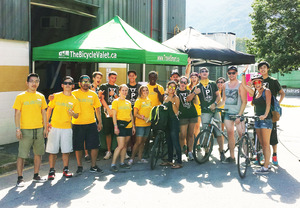 BEST is celebrating its 25th anniversary in 2016 – that's 25 years we have been promoting sustainable and active transportation throughout Metro Vancouver. Over the coming 12 months we will be celebrating our past successes, including June Is Bike Month; Our Community Bikes; Momentum and Spoke 'N Word, and the Central Valley Greenway. And we will continue to move forward with our current programs - The Bicycle Valet, Living Streets, STAR, and Commuter Challenge – while advocating for improvements to transportation in our region.

We are proud of our accomplishments and the work we have done to make Metro Vancouver more livable and vibrant. Of course we couldn't have done it without you and your continued support will help us take sustainable and active transportation to the next level. How can you help?
Donate now
Sign up to be a monthly donor
We are very grateful to all our financial supporters, as well as to all the people who follow us on Facebook, Twitter, and Instagram. Your contributions have helped us to advance sustainable transportation – and will help ensure we continue to on this road for another 25 years!
---
Give the gift of sustainable transportation!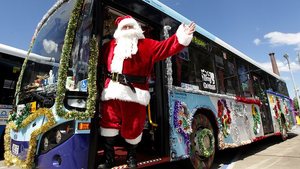 Looking for a seasonal gift for your sustainable transportation-savvy family or friends? Why not buy them a membership in BEST?! Not only will a BEST membership give your friend tangible benefits (including invitations to MEC Club Nights, special discounts at Co-operators Insurance, and other special offers throughout the year), it will lift their spirits to know that they are part of a grass roots organization that has been providing innovative solutions to transportation problems for 25 years.

What a great gift!

If you would like to buy your family member or friend a BEST membership, you can join online. Just make sure that when you get to the "Comments or Questions" section you note your name and that this is a gift membership. We will send a special letter to the new member. For more information please contact Sinead Stinson at 604 669 2860, sinead.stinson@best.bc.ca.
| | |
| --- | --- |
| | |
---
VPD sets its sights on bike theft
Last month we reported on the new VPD Vancouver Bike Registration Project. The Project hopes to put a dent in Vancouver's massive bike theft problem by registering 10,000 bikes in the first 3 years of operation. Cyclists can get more information and register their bikes for free on-line at the VPD website. Bikes can also be registered at the Granville Downtown South, West End Coal Harbour, and Grandview Woodlands Community Policing Offices. We are pleased to see the VPD take this initiative and are of course hoping for the best.

This month we noticed that the VPD has a survey that includes bike-related questions -- the survey relates to their new Strategic Plan that will shape policing serves in Vancouver until 2020. It may be helpful for as many members of the cycling community as possible to take the survey, so if you are interested here it is.
THANK YOU TO OUR SPONSORS:


---

Thank you for your continued interest in BEST!

Our Mission:
To advance the transformation to sustainable transportation

Our Vision:
Vibrant, healthy communities built around sustainable modes of transportation
As Canada's new
Anti-Spam Legislation
came into effect July 1st 2014, we are in the process of updating our mailing lists and documenting subscriber consent. We currently send you electronic communications that you have opted into in the past, or because you have participated in one of our events, utilized our services, or supported us in some way. We will continue to send you news and updates about our organization, but please note that you are free to unsubscribe at any time. If you would like to give us your permanent (until you unsubscribe) express consent, please click
here
.
We hope you will choose to stay with us at BEST!