Hello friends of BEST!
A lot has been happening at BEST this spring, with comings and goings and inspiration from many quarters. All of our programs are humming along – expect great things in the months ahead! For more about how you can participate in our programs, as well as news about the transit referandum, the Delhi Metro, and much much more, read on:
Springing Forward At BEST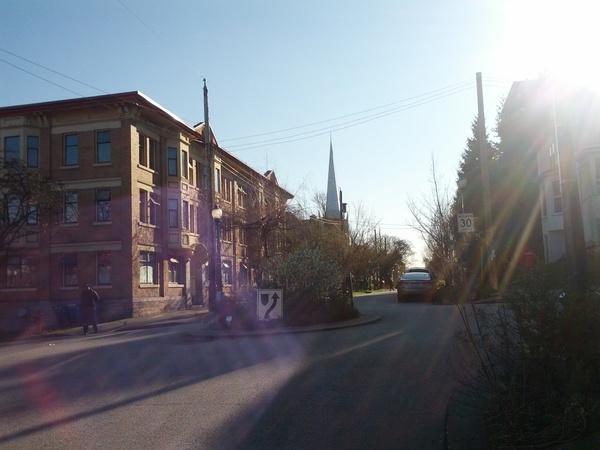 Spring is the time of transition, and here at BEST we have a few changes we'd like to share.
Sinead Stinson has joined us as the Coordinator for this year's
Commuter Challenge
. She's been updating the website and registration materials, contacting previous participants, and recruiting new ones. If your workplace isn't signed up yet, give Sinead a call or email her at commuterchallenge@best.bc.ca and she'll get you going!
Dinah Steele recently came on board to deliver our
Living Streets
Program and work on Sponsorship Development. She'd love to discuss bringing Living Streets to your community. And she's always looking for prizes for the Commuter Challenge and our Bicycle Valet draws! Contact Dinah at dinah.steele@best.bc.ca.
Stephanie Williams returns from a winter of travels to head up
The Bicycle Valet
operations again this year. We're always looking for new events, so if you know of one you'd like to see us at, let us
know
! Stephanie can be reached at bicyclevalet@best.bc.ca.
In a bittersweet transition, Margaret Mahan, our ED of eight years, is off to new adventures in India. Margaret has been a clear and strong voice for sustainable transportation and for BEST in multiple forums and has built many partnerships throughout Metro Vancouver and the Province. She's been a visionary who has never been afraid to tackle new ideas and implement new programs. She will be missed, and we wish her the best (no pun intended)!
Steve Beck steps into the role of Executive Administrator, with many years experience at BEST, in multiple roles from finance to program development and implementation. He'll be shepherding the organization through our next set of changes and looks forward to building on our relationships with great partners, volunteers, and friends. Good luck Steve!
BEST AGM
When:
Wednesday, May 7, 2014
, from 6:00-8:30 pm
Where: YWCA Hotel, Canfor Room, 733 Beatty Street
RSVP: Call 604-669-2860, or email margaret.miller@best.bc.ca by
Wednesday, April 30, 2014
Details:
The BEST Annual General Meeting will be a great opportunity for members to speak with the board and staff and to give input as to BEST's future directions. Also featured at the AGM will be a presentation on the Transit Referendum by
Claire Havens
of SFU's Carbon Talks.
If your membership has expired you can renew
online
, or you will have the opportunity to renew at the meeting.
See you there!
Commuter Challenge gears up for June!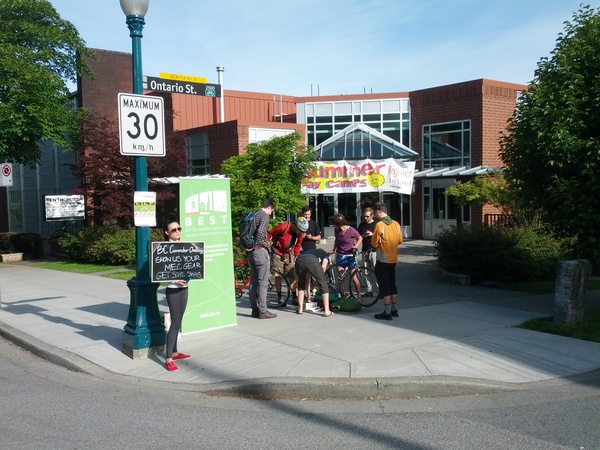 The 2014
BC Commuter Challenge
takes place
June 1st
– 7th
in conjunction with Canada's National Environment Week. This corporate event is free to join, and ALL participants are eligible to win great prizes which are going to be bigger and better than ever!
We are happy to report that participant registration for this year's event is going smoothly. Last year's participants are re-registering, and new organizations are being contacted daily. This year promises to give us a real chance at beating Manitoba and ranking 1
st
nationally!
Don't forget to fill out the
My Health My Community Survey
!

If you are interested in the BC Commuter Challenge or getting involved in the Challenge yourself, check out the
website
, the
Facebook
page, or follow us on
Twitter
!
You can help The Bicycle Valet!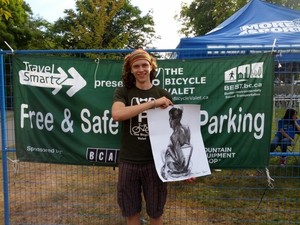 Want to see our service of free and safe bicycle parking at a specific event? Let the event organizers know! Your voice speaks a lot louder than ours, so we need your help to get us there. Here's what you can do:
Post on the event or organization's Facebook Page asking what they're doing for bicycles, and connect to our Facebook Page. For example:
​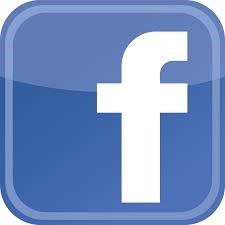 "Hey, I want to ride my bike to this event, but I'm worried about leaving my bike! Will there be secure bicycle parking? Better Environmentally Sound Transportation has a really great service called The Bicycle Valet"
Connect with the event and The Bicycle Valet on Twitter. For example: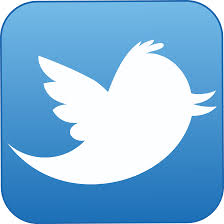 "Is @____event going to be having free and safe bike parking for those riding? @TheBicycleValet provides a really great service for events"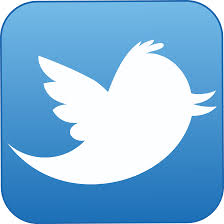 "Would really love to see @TheBicycleValet at @_____ so I can enjoy the event without worrying about my bike getting stolen"
Email or phone the organizer. Go to the event website and look for contact information. There's usually either a contact form you can fill out, or an info@____event.com address you can email. Other contacts include Production, Transportation or Marketing Coordinators. Make sure to include our website: www.thebicyclevalet.ca
Send us a message at bicyclevalet(at)best.bc.ca to see if we're going to be there, or have talked to the organizers before, and can provide more information.
Living Streets gets going!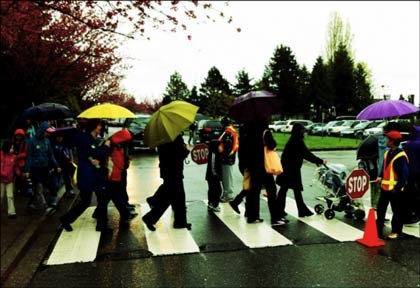 2014 is gearing up to be an exciting, and BUSY, year for Living Streets! Event bookings are filling up and we have many new interested groups with whom we'll be partnering! Some of our new youth and settlement agency group partners include:
Lower Mainland Green Team
(LMGT,)
Surrey Youth Leadership Council
(SLYC,)
Surrey Natural Area Partnership
(SNAP,) and
Welcoming Communities Project
(WCP.)
Upcoming public Living Streets events are listed below and are open to everyone! Email
dinah.steele@best.bc.ca
to confirm your attendance.
April 16
th
:
Village Surrey Movie Night
@ Surrey City Centre Library. 6pm-8:30pm
April 26
th
:
Environmental Extravaganza Public Event
@Newton Library. 11am-1pm
April 26
th
:
Party for the Planet
@ Surrey City Hall. 2pm-9pm
May 31
st
:
Lower Mainland Green Team
@ Gateway Station. 9:45am-12pm
Check out the BEST
calendar
of events for all Living Streets event listings!
Transit Referendum Update
Over the past month there was some fast-paced, serious work within the Mayors' Council on the transit referendum, with the Council forming a subcommittee to develop a package of needs, determine costs, and propose funding sources that could pay for them.
Then, seemingly out of the blue, on March 27 Transportation Minister Todd Stone introduced a bill which will give the Mayors' Council control over Translink's long term strategies, asset sales, fare increases, and executive compensation.
A bill which lays the groundwork for a referendum on transit funding sources will be introduced separately. Mayors will have input into the wording of the referendum. Minister Stone said that a referendum can be held in conjunction with this fall's Municipal election or as a stand-alone vote before June of next year. This will also be the decision of the Mayors' Council.
In responding to the changes, Mayor Diane Watts said "I'm happy to see that the Provincial Government is making those changes and now the next step is to ensure we have a sustainable funding model that will go along with the changes in government." Mayor Richard Walton called the move "A step in the right direction."
At BEST we will continue to keep our steely gaze focused on this important issue – be sure to follow our
Facebook
page,
Twitter
account and our regularly updated
website
!
The Delhi Metro: Pink is for girls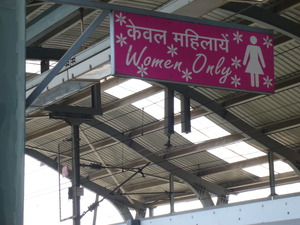 Story by Margaret Miller
On a recent trip to Delhi, I spent a few days trying out different ways of getting around that sprawling, congested city: by foot, bus, auto-rickshaw, bicycle rickshaw, taxi, and the
Metro
(no, you do not want to be cycling in Delhi!) Given all the difficulties Metro Vancouver has experienced in constructing a relatively modest rapid transit system I thought it would be interesting to take a look at the new Delhi system.
So, from the pollution, noise, and chaos of the streets I took the plunge and entered into the Patel Chowk station, near Connaught Place.
The Delhi Metro is undoubtedly an expressive achievement. A bit of history: the concept for mass transit in Delhi resulted from a 1969 traffic study. In 1984 a proposal for a multi-modal transport system recommended constructing three underground mass rapid transit corridors and augmenting the existing suburban railway and road transportation network.
Meanwhile, between 1981 and 1998 the city's population doubled and there was a five-fold increase in vehicles, resulting in massive congestion and pollution problems (Delhi is now the second largest city in the world). So, in 1995 the Delhi Metro Rail Corporation was created. Work on the first phase of the Metro began in 1998 and was completed in 2002 – on budget and three years ahead of schedule. The second phase was completed in 2011. Phases three and four are expected to be finished by 2021.
At present the system comprises 118 miles, with 7 lines and 141 stations – 35 underground, 5 at grade, and the rest elevated. The final system will be 257 miles. The capital cost of Phases one and two are estimated at $2.4 billion at 2004 prices. It is one of the few Metro systems in the world that since its inception has had an operational profit.
Riding the Delhi Metro you experience first hand the political and social realities of that part of the world. Before entering the platforms, all riders are frisked and have their bags x-rayed (there are also bomb sniffing dogs and armed security patrols in the stations). Men and women go in different lines – which is when you realize the gender imbalance of Metro-users. I never had to stand in a line up of more than 10 (and that was unusual), while men could have lines of at least 100.
On every train there is one car reserved for women – identifiable by the bright pink sign on the platform.
Yes, that is a monkey sitting on the Metro sign! And all we can say to that tree is: Hang in there!
Three ticketing options are available: single journey tokens, Tourist cards, and Travel cards. I bought a Travel card, which seemed like better value than the Tourist card. I estimate it cost me about a dollar a day to bop around the city.
No doubt about it – the Metro a great way to get around Delhi – it's cheap, clean, very easy to negotiate and, it would seem, massively popular. But will riding the Metro ever have the appeal of careening through the noisy, polluted, chaotic streets of Delhi in a tuk-tuk? That's questionable!