Volunteer Profile: Tobias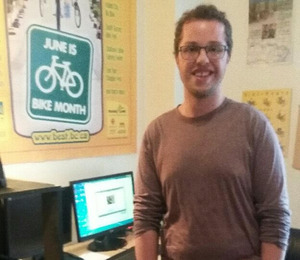 At BEST we are fortunate to have volunteers from all over the world working with us. Volunteers might help at The Bicycle Valet or one of our other programs or around the office – whatever they do, we are enriched by their participation. This month we asked Tobias Haist, who lives in Stuttgart, Germany, to answer our BEST Volunteer Questionnaire.

What were you doing in Germany before you came to Canada?
I did training as a wholesale and export clerk and graduated this summer.

Why did you want to come to Canada, and Vancouver in particular? How long were you here for?
The main reason was definitely the landscape. It's nice to live so close to the mountains and the ocean. I chose Vancouver because I heard from some friends that it's really beautiful. I'm here for 4 months – from August to December.

How did you come to volunteer at BEST?
I contacted an agency, "Students go Abroad," in Germany and they directed me to BEST.

What were you doing for BEST?
I worked for The Bicycle Valet. So I helped the staff park and take care of our customers' bikes at different events in and around Vancouver. When I was not working at an event, I helped the staff in the office.

What did you learn / how did you benefit from your volunteer work with BEST?
I definitely improved my English skills. I also learned how important it is to work in a team and in a good atmosphere. And of course, I worked together with a lot of nice people.

***
Are you interested in joining the BEST Team? Throughout the year we have a variety of opportunities to volunteer with The Bicycle Valet, Living Streets, Parkbus, and STAR/Seniors on the Move. This is a fantastic opportunity to meet great new people, learn about sustainable transportation in our region, and have a whole bunch of fun!

To learn more about volunteering with The Bicycle Valet, contact Anita Man at 604 669 2860 Ext 207, anita.man@best.bc.ca. For other volunteering opportunities contact Stephanie Williams at 604 669 2860 Ext 212, stephanie.williams@best.bc.ca. We would love to have you join us in 2018!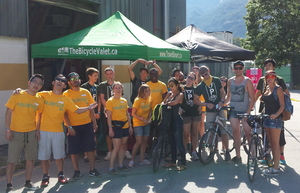 ---
BEST is hiring!
Interested in transportation and seniors? BEST wants to hear from you!
Job Posting: Seniors Transportation Hub Manager
Full-time contract position (35 hours per week) for 6 months with possibility of extension, starting ASAP. Position will be primarily Monday-Friday during regular office hours, with occasional outreach outside of these hours.

Pay: $22 an hour/ 35 hours per week

Reports to: General Manager, BEST

How to Apply: Email Resume and Cover Letter to Stephanie.Williams@best.bc.ca. Posting will close Friday, January 12 or until position is filled.

For more information, go here.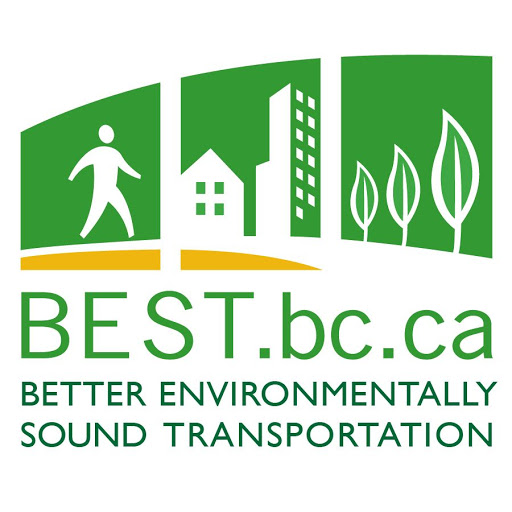 ---
East Fraser Lands: Envisioning a complete community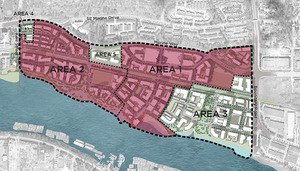 The East Fraser Lands - previously home to the
Canadian White Pine, Wesgroup Properties now owns
most of the land.
Plans for the second round of consultation on Vancouver's East Fraser Lands are underway, with two Public Open Houses taking place in mid-January.

The East Fraser Lands are 126 acres of industrial land located south of Marine Way and east of Kerr Street to Boundary Road. Envisioned as a complete, sustainable community, the Official Development Plan calls for a mainly residential community with a variety of housing types and a commercial centre. The development, which is anticipated to take 25 years, will eventually include parks, a community centre, schools, childcare facilities, and a riverside walk.

BEST was pleased to be involved in consultations into the EFL in the fall, sharing our expertise around pedestrian walkability and connections.

The upcoming Open Houses are as follows:

Saturday January 13th, 2018
11am – 3pm
River District Centre
8683 Kerr Street

Monday January 15th, 2018
5:30pm – 8:30pm
River District Centre
8683 Kerr Street

For more information on the East Fraser Lands and how you can get involved, go here.

---
Road Safety Reform Group pushing for change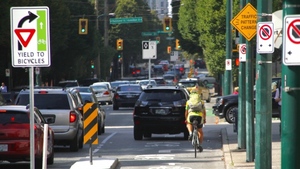 (Photo: CBC)
With a new Provincial government now in place, the Road Safety Law Reform Group is pressing ahead with its work to make laws currently enshrined in the Motor Vehicle Act fairer to cyclists and pedestrians.

Changes proposed by the Reform Group include rules relating to safe passing distances, safe speed limits (30 km/h in neighbourhoods), increased fines for dangerous behaviours like dooring, and clarification around e-bikes and electric assist bikes.

The safe passing portion of the proposed legislation would require drivers to pass cyclists and pedestrians by at least 1.5m and, if there was more than one lane of traffic in the same direction, drivers would have to pass in the lane next to the one a vulnerable road user was travelling in.

The Group has also proposed changing the name from Motor Vehicle Act to Road Safety Act because, as Chair David Hay says, the Act's current name is biased. "It's inherently favourable to people who aren't vulnerable road users." He suggests that changing the name will be more inclusive and show the rules are about promoting safety for everyone.

Members of the Road Safety Law Reform Group include HUB, the BC Cycling Coalition, health researchers, and the Trial Lawyers Association of B.C. The initiative is clearly something that BEST wholly supports.

For more information and suggestions on how you can participate, visit the HUB and BC Cycling Coalition websites. To read the Group's position paper, go here.