Windsor & Region This Week

ARTSPEAK GALLERY This Week

WALKERVILLE BUSKERFEST
Festival Headquarters from August 8 to August 13

We are proud to be the offical charity partner of the Walkerville Buskerfest! Our ArtSpeak Gallery is being used as the festival headquarters from August 8th to August 13th Come celebrate 3 days of fun in Olde Walkerville with us!

...MORE
EAT YOUR CITY RESTAURANT @ Any Participating Eat Your City Restaurant

August 7 - August 13 @ All Day
Visit any Eat Your City Restaurant Week participating restaurant and indulge in 3-course meals for lunch or dinner at great value across the county ...MORE
PELEE ISLAND STONE & SKY MUSIC & ART SERIES @ The Quarry

Saturday, August 12 @ 6pm
Jenny Sampirisi, is a literary activist, recipient of the K.M. Hunter Artist Award, and instructor at Ryerson University. Music: Windsor Classic Chorale believes that choral music expresses the deepest parts of our humanity ...MORE
WINDSOR PRIDE FEST @ Starting at Ouellette Ave & Elliot through Downtown Windsor

August 13 @ All Day
Our annual Parade will be held on Sunday, August 13, 2017 at 11:00am beginning at Ouellette Avenue & Elliot Avenue and proceeding through Downtown Windsor to the Riverfront Festival Plaza ...MORE
FREE WEEKLY PLEIN AIR PAINT/SKETCH OUT @ Various locations throughout Windsor & Essex County

Monday, August 14 @ 10am
The Windsor & Essex County Plein Air Society is an active group of like minded artists who regularly meet to paint on location. We are accepting new members. The locations are announced via email, on our Facebook page and group ...MORE
CRAFTERNOON WORKSHOP - YARN PARTY @ InTune

Saturday, August 12 @ 1pm - 2:30pm
Weaving, painting, sewing, wrapping, gluing, decorating…who knew yarn could be so fun! Create colourful take-home projects all inspired by these versatile scraps and strands ...MORE
ART CAMP WITH ARTIST, APRIL MORRIS @ SB Contemporary Art

August 2 - 11 @ 9:30am - 12pm
Artist, April Morris is a fantastic art teacher! She holds a Bachelor of Fine Arts, has completed her Bachelor of Education and is currently completing a Masters of Fine Arts at the School of Creative Arts, University of Windsor ...MORE
ACROSS THRESHOLDS: DENNIS SMITH & VIVIAN CATT @ Gibson Gallery

August 7 - September 3 @ 11am - 5pm
Fine artists Dennis K. Smith and Vivian Cattaneo present images of doors and entranceways that allow the viewer to go beyond the image and cross over the threshold of imagination ...MORE
IN THE GARDEN SUMMER CAMP @ InTune Windsor

August 14 - August 18 @ 9:30am - 12:30pm
Kids will love exploring different elements of the garden each day through songs, sounds, instruments, creative movement activities, crafts, and more! The perfect camp to engage your creative little ones ...MORE
PREGNANCY PACT - A MUSICAL @ The Rondo

August 14 - August 17 @ 10pm
Come have a drink and watch this talented cast bring to life a Canadian Premiere. This musical is based on the true story of the pregnancy pact made in a Massachusetts high school in 2008 that took the media by storm ...MORE
TOAST OPEN MIC POETRY @ Phog Lounge

Tuesday, August 15 @ 9pm - 10pm
Toast Open Mic Poetry is a collaboration of art, writing, and performance with poets from all different backgrounds. It happens the 3rd Tuesday of every month at Phog Lounge beginning at 9:00 PM ...MORE
DRAWING 101 WITH ARTIST SASHA OPEIKO @ SB Contemporary Art

(Wednesdays) July 12 - August 16 @ 1 - 3:30pm
Have you always wanted to learn to draw, or you love to draw but are out of practice! Come and join Artist, Sasha Opeiko for this 6 week drawing course this summer. Get your creativity flowing again while learning the basics of drawing, explore new techniques ...MORE
GRACELAND - THE BANK THEATRE FUNDRAISER@

The Bank Theatre

August 16 - August 20 @ 2pm
If you can't go to Memphis come to GRACELAND by Ellen Byron. Graceland is a play about two women wanting to be the first to enter Elvis Presley's mansion, Graceland, in June 1982 ...MORE
DRAMA CAMP @ Windsor Light Music Theatre

August 7 - 18 @ All Day
Our program builds self-confidence, promotes a love for the performing arts, and builds life-long friendships, all through exploration of music, dance, and acting ...MORE
UPCOMING CALLS, AUDITIONS & JOBS
WIFF
- Call to Film Lovers Aged 13 - 17 | Deadline: August 20, 2017
DEGROOTS NURSERIES
- Call to Artists: Under the Glass Show
SB CONTEMPORARY ART
- Call to Artists: SB Studio Space Available
WIFF
- Call to Filmmakers: WIFF Local '2017' | Deadline: September 5, 2017
WINDSOR ART MARKET
- Call to Artists: Windsor Art Market - receiving inquiries on an on-going basis
CANADIAN CRAFT BIENNIAL
- Call to Crafters: Two Day Symposium | Sept 15 - 16, 2017
THEATRE ONTARIO
- Call to Artists: Must be a Member of Theatre Ontario. Grant Deadline: Oct 1
ACWR
- Call for Participants: Professional Development Survey | On-going
ACWR
- Call for Facilitators: Art.WORK Workshop Series 2017 - 2018 | On-going
CURRENT AND ONGOING @ THE GALLERIES
ART GALLERY OF WINDSOR
- The Sandwich Project. Exhibitions runs May 27 to October 1
ARTSPEAK GALLERY
- Art is Life: Windsor Youth Centre & Stephen Drouin. Reception: July 7
GIBSON GALLERY
- White Works | Dennis & Dylan White. Exhibition runs July 10 to Aug 6
WINDSOR SANDWICH SHOP
- Lake Art Studios Gallery Exhibit | Andrea Mercier & Arlene Murphy. Exhibition runs January 16 to December 31
ACWR Featured
CALL FOR ARTISTS: ART.WORK WORKSHOP SERIES
2017 - 2018



We are currently developing out Art.WORK Professional Development Workshop Series for Fall 2017 – Winter 2018! If you would like to join us as a facilitator for a Professional Development Workshop, please fill out the application form, and email your CV to info@acwr.net

...MORE
CALL TO PARTICIPATE IN ACWR'S PROFESSIONAL DEVELOPMENT SURVEY




We need your help! The Arts Council of Windsor & Region is planning our next season of Art.Work Professional Development Workshops and we need to know your professional development needs. Please take 10 minutes to help us make the next Art.Work Workshop series better match the needs of the Windsor/Essex arts community

...MORE
WALKERVILLE BUSKER FEST @ Old Walkerville


August 11 - August 13 @ All Day
The Walkerville Buskerfest features busker acts from around the globe, extended restaurant patios, outdoor vendors, interactive children events, big Sunday finale, and much more!

...MORE
---
Windsor&Region Calendars
Click the links below to all activities, events and creative learning opportunities happening in Windsor & Region beyond this week. You can also keep up-to-date on all Windsor & Region Arts Events by clicking + Subscribe to add a specific discipline to your personal calendar (iCal, Google + Outlook).
KEEP US IN THE LOOP.
​
If you have an upcoming performance, exhibit and or workshop in Windsor & Region Submit it
HERE
Do you have an audition call or call for artists? Submit it HERE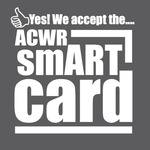 Interested in becoming an ACWR member? CLICK HERE for more information

Already a member? Don't forget to look for the Yes! We accept the ACWR smART card sticker at our area partners and organizations for great discounts. CLICK HERE for the list of smART Card Partners

Want to sponsor the Arts Notes? CLICK HERE for more information!

Arts Council Windsor & Region is open Tuesday, Thursday, and Friday 1pm-5pm &
Wednesday 1pm-7pm
---
Sponsor the Art Notes today to see your event top-billed in the next issue!
---



The Art Council Windsor & Region is supported by
The Ontario Arts Council, The City of Windsor and our members.
---
FIND US ON SOCIAL MEDIA