ARTS COUNCIL WINDSOR & REGION


ARTS NOTES


May 24 to May 31, 2017
---
Windsor&Region This Week

ARTSPEAK GALLERY This Week

ZEN O CLOCK TIMELY GREETINGS IN WORDS & IMAGES ON CARDS AND CANVAS BY OWEN SWAIN

May 22 to May 27 @ 1pm to 5pm

Illustrator Owen Swain's upcoming show at the A.C.W.R.'s ArtSpeak Gallery will feature the following: never before seen, original illustration pages from his popular

...MORE

ART BATTLE @ The Willistead Night Market

Friday, May 26 @ 6:30pm to 9pm
Art Battle at the Night Market The Willistead Night Market is looking for artists to register to participate in an Art Battle performance held in the alleyway between The Willistead Restaurant and the Walkerville Tavern which will be transformed into an interactive art space ...MORE

DALE'S FRIDAY COFFEE HOUSE @ The Bank Theatre

Friday, May 26 @ 7pm
Dale's Friday Coffee House is hosted by Dale Butler and radio personality Jan Hall from Folk Roots Radio. Come out for a great night of acoustic music, refreshments, and community! ...MORE

ARTS SOCIETY OF KINGSVILLE SPRING ARTISAN MARKET @ Colasanti's Tropical Gardens - Hibiscus Room

May 27 & May 28 @ 10am to 5pm
Featuring original works of art and handcrafted items created by local artists and artisans. Join us to experience the creative energy of Essex County! ...MORE

FRIDAY'S LIVE OPENING RECEPTION FOR SPRING/SUMMER EXHIBITIONS @ Art Gallery of Windsor

Friday, May 26 @ 7pm to 10pm
Enjoy meeting artists, curators, a cash bar, music by Tino Popvich and the official launch of The Sandwich Heritage Walking tour. ...MORE

SANDWICH HERITAGE WALKING TOUR @ Duff-Baby Interpretation Centre

May 28 to Oct 1 @ 2pm to 4pm
Museum Windsor will be offering walking tours of historic Sandwich. These tours will utilize the new Sandwich Heritage Walking tour App, Advanced registration required. ...MORE

SHOUT OUT! 150 STORYTELLING EVENT @ Windsor Jewish Community Centre

Sunday, May 28 @ 2pm to 4pm
Local community members share stories to celebrate Canada's 150th! Hosted by the creator of Mouth Piece Storytelling, Vanessa Shields. Free, live storytelling event. ...MORE

DALE G BUTLER & FRIENDS AND KEN DUNN & ANNA GREEN @ The Bank Theatre

Sunday, May 28 @ 2pm
The Bank Theatre Presents Dale G Butler and Friends, Ken Dun & Anna Green for a live performance of guitar and vocals. This performance is a fundraiser for Southwestern Ontario Gleaners and Sun Parlour Coffee House. ...MORE

FREE WEEKLY PLEIN AIR PAINT/SKETCH OUT @ Various locations throughout Windsor & Essex County

Monday, May 29 @ 10am
The Windsor Essex County Plein Air Society is an active group of like minded artists who regularly meet to paint on location. Accepting new members. ...MORE

OPEN MIND ∞ OPEN CANVAS MEDITATION & PAINTING EVENT @ SHO Art, Spirit and Performance

Tuesday, May 30 @ 7pm to 9:30pm
Guided meditation followed by painting and drawing. Canvases are provided and participants will leave with their own work of art ...MORE
CURRENT AND ONGOING @ THE GALLERIES
ARTCITE INC.
-
Walks of Survivance | Lisa Myers & Farrah Miranda. Exhibition runs May 5 to June 10
ART GALLERY OF WINDSOR - Spring/Summer Exhibitions Opening May 26
ARTSPEAK GALLERY
- Zen O'Clock Timely Greetings in Words & Images on Cards and Canavas
| Walkerville Collegiate Institute. Exhibition runs May 16 to May 20.
GIBSON GALLERY
- Fibre Content | Fibre Art Association of Ontario. Exhibition runs: May 11 to June 11
LEAMINGTON ARTS CENTRE
- Reach for the Sky | Group Exhibition. Exhibition runs May 2 to May 27
MUSEUM WINDSOR - Fakes & Forgeries - Yesterday and Today. Exhibition runs until May 28
MUDPUPPY GALLERY
- The Whimsical World of Ian Jones | Featured Artist. Exhibition runs May 11 to May 25
WINDSOR SANDWICH SHOP
- Lake Art Studios Gallery Exhibit | Andrea Mercier & Arlene Murphy. Exhibition runs January 16 to December 31
ACWR Featured
CALL FOR SUBMISSIONS | HEAT - ACWR ANNUAL MEMBERS' SHOW


Submissions accepted: June 27 - 30th & July 4th - 7th


The Arts Council of Windsor & Region (ACWR) is gearing up for its annual summer members show "windsor HEAT". This exhibition is themed all things, Windsor. Artists are encouraged to submit work that explores imagery associated with Windsor and Essex County

...MORE
VANGUARD'S 2ND BIRTHDAY PARTY


THIS SATURDAY COMING
Saturday, May 27 @ 1pm to 3pm | Wigle Park, Windsor


This Spring marks the second year of Vanguard becoming a youth arts collective! Join us

to celebrate two years of hard work. All youth are welcome for a chance to meet the team, enjoy some snacks and mini-workshops

...MORE
---
Windsor&Region Calendars
Click the links below to all activities, events and creative learning opportunities happening in Windsor & Region beyond this week. You can also keep up-to-date on all Windsor & Region Arts Events by clicking + Subscribe to add a specific discipline to your personal calendar (iCal, Google + Outlook).
KEEP US IN THE LOOP.
​
If you have an upcoming performance, exhibit and or workshop in Windsor & Region Submit it
HERE
Do you have an audition call or call for artists? Submit it HERE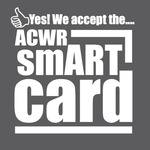 Interested in becoming an ACWR member? CLICK HERE for more information

Already a member? Don't forget to look for the Yes! We accept the ACWR smART card sticker at our area partners and organizations for great discounts. CLICK HERE for the list of smART Card Partners

Want to sponsor the Arts Notes? CLICK HERE for more information!

Arts Council Windsor & Region is open Tuesday, Thursday, and Friday 1pm-5pm &
Wednesday 1pm-7pm
---
This week's ARTS NOTES is sponsored by Windsor Jewish Community Centre
---



The Art Council Windsor & Region is supported by
The Ontario Arts Council, The Ontario Trillium Foundation, The City of Windsor,
Windsor Essex Community Foundation and our members.
---
FIND US ON SOCIAL MEDIA
---
---
Arts Council Windsor & Region
1942 Wyandotte Street East
Windsor, Ontario N8Y 1E4
CA


Read the VerticalResponse marketing policy.