Can It Be the End of the Year Already? Thanks Are in Order!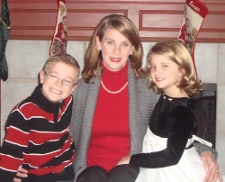 I am a huge fan of Dadlabs.com – the quirky, creative company founded and run by dads that aims to be the voice of the new fatherhood. In a most recent article, founder Clay Nichols, discussed the space-time continuum between Halloween and New Year's Eve. "It is an indisputable physical truth that before I'm done chewing a pilfered box of trick-or-treat Nerds, somebody shoves a turkey leg in my mouth, rams it down my gullet with a candy cane, then whacks me over the head with a champagne bottle. Hello, 2011, no wardrobe or DeLorean required," he writes.

I completely agree with his observation of the fundamental change in the way time and space function during this exceptionally busy time of year. But for just a moment I want to pump the brakes. I want to pause long enough to truly appreciate the incredible growth and accomplishments of Hand to Hold and the amazing staff, board of directors, advisory council, champions, volunteers, partners, sponsors, donors, friends and families that have made it all possible. Please accept my deepest appreciation to each of you who have believed in and helped advance the mission of Hand to Hold in 2010 through your gifts of time, talents and resources. With your help, Hand to Hold developed a comprehensive website of resources and information; hired our first Family Support Navigator; established relationships with major hospital systems, therapy practices and specialists; hosted two Discussions Series programs; recruited, trained and matched volunteers with families in need of support; and held an amazing online photo/essay contest to highlight the strength of preemies and families like the ones we serve.

As we sang Happy Birthday to Hand to Hold at the Preemie Power NICU Reunion, I marveled at the room full of little super heroes and rejoiced at all we have accomplished to date. 2011 will bring many exciting opportunities and challenges as we work to expand Hand to Hold beyond Central Texas. We ask for your continued support. If you are a seasoned NICU graduate, please consider becoming a Helping Hand mentor. If you are a medical professional, therapist or specialist, we ask you to help spread the word to your patients about the comprehensive resources and support programs Hand to Hold provides. Lastly, we welcome your contributed articles for our monthly e-newsletter, and we encourage your suggestions and constructive feedback as we continue to develop our programs and services.

Thank you for sharing your grief, joy, accomplishments and challenges with us in 2010. We hope that you found comfort, understanding and a hand to hold. May you also find time to put the DeLorean in neutral long enough to truly enjoy the season!

Happy Holidays and a Joyous New Year,
Kelli Kelley, Founder and Executive Director

Preemie Power Finalists and Winners Announced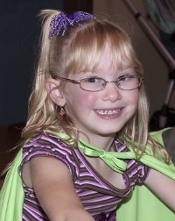 Two hundred families, volunteers, doctors and nurses turned out for Central Texas' first community wide neonatal intensive care unit (NICU) reunion, Preemie Power, on Sunday November 14, 2010. The family celebration recognized and honored each child's journey to health as a part of November as Prematurity Awareness Month. In addition, children and adults wearing super hero costumes and capes enjoyed slides, bouncy houses, games, a balloon twister, crafts and super hero cake.
The highlight of the afternoon was the announcement of the finalists and winners of the Preemie Power photo and essay contest. Seventy families, representing 12 states, 27 cities, and more than 5,500 days in the NICU, entered their child's photo in the contest and explained their child's super hero qualities. More than 13,000 votes were cast in the contest. The entries that received the most votes advanced as finalists, and local celebrity judges chose the final winners. Local neonatologist and former preemie Dr. John Loyd served as Master of Preemies by announcing the winners and accepting his very own super preemie cape.
In the 0-1 year old category, Enduring Evelyn and twins Captivating Camdyn & Courageous Cade were finalists with Thundering Thurston who was chosen as the winner this year. In the 1-3 years old category, Andrew "The Lion Heart" and "Ava Bean" were top contenders with the Bryce-anator receiving top honors. The 3 years and older category featured Victoria "Wings of Faith and twins, Resilient Reagon & Ikey the Invincible, with Kate the Great (pictured) winning. Read more about the amazing accomplishments of these preemies and watch the video from the event! Thanks to our sponsors: St. David's HealthCare, St. David's Foundation, Roger Beasley Mazda Auto Group, Sonic, and Women Partners in Health. Read more.
Cookies and Milk with NICU Families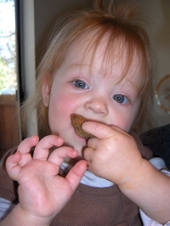 The holidays are stressful. But having your child in the Neonatal Intensive Care Unit over the holidays is really stressful. We'd like to spread a little joy this year – in cookie form! Do you like to bake? Consider making an extra batch of your favorite cookies for our families in the NICU.
Even better, come for a quick visit! We're planning to visit with families at St. David's Medical Center on December 16th at 6 p.m., St. David's Round Rock Medical Center on December 20th at noon, or North Austin Medical Center on December 21st at 6:30 p.m. Share your time and experience, and let other families know that they are not alone. Contact Erika at 512-550-3181 or erika@handtohold.org if you're interested in baking and or joining us up at the NICU.
Remembering Our Children During the Holidays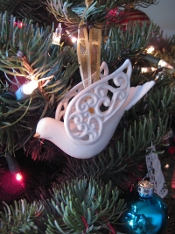 The year my husband and I got married was also the year we were expecting our first baby. Our son's due date was set for March and we envisioned having our first Christmas together as a family of three. That changed when Carrick Michael Goyer was born many weeks too early in June. Our son weighed almost two pounds and was 17 inches long, but his lungs were too weak and immature to support his tiny body. The day after he was born our sweet baby died. And it was hard to imagine ever really living again.
By September of that year we found out that we were expecting again. This time it was another little boy, who would be born in the spring and named Quin. While some people thought of Quin as our "replacement baby" we knew that Carrick would always be our firstborn. He was a part of us and we would never forget his brief life. We decided that we would need to find small ways to honor and remember him. Read how Erika's family remembers Carrick and more ideas she's compiled.
You may decide that you need some special support over the holidays. If you do, Hand to Hold's community partner, My Healing Place is holding a special holiday support group every Wednesday afternoon. For more information visit their website or call 512-472-7878. Read Six Tips for Coping with Grief During the Holidays.
February Discussion Series Targets Strengthening Marriages & Relationships
In keeping with Valentine's Day, the next quarterly discussion series will focus on relationships. When our worlds have been turned up-side-down by an early birth, medical complications or the loss of a child, we seldom have the time or energy to nurture each other. Hear guest presenter, David Griffin, licensed professional counselor and board certified professional Christian counselor, talk about the tools you need to make your relationship NICU-Proof. Mark your calendar for February 18, 2011 from 5:30 to 7 p.m. More details are forthcoming!
Helping Hand Highlight: Melissa Overy and Her Sons Aidan and Dom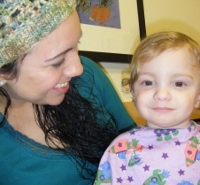 Have you ever had a friend whose circumstances are so overwhelming that you are exhausted just from imagining yourself in their shoes for a moment? Melissa Overy is one of those friends. And yet it's difficult to say whether her determination or smile is her most admirable quality as she blazes a trail for her young boys with the weight of the world on her shoulders. "Indomitable" is the perfect adjective to describe her as one of her preemies is actually named "Dom." At the playground you can see him and his older preemie brother, Aidan, as two happy, rambunctious boys jumping, climbing and running. But at home you will encounter his bleach baths, tubes and feeding pumps.
We all agree that raising young children is challenging, but raising medically fragile children as a single mom must be completely overwhelming. But not for Melissa. She takes each day in stride and is not afraid to glance off at the the horizon often too. Each week consists of full-time employment, part-time education, single motherhood, specialists appointments, fevers that require emergency room visits, G-tube maintenance, and somehow even time as a Helping Hand volunteer at Hand to Hold supporting other parents. Below you'll hear about this incredible mom in her own words. You're invited to submit comments of support for her and her family.
Hi. My name is Melissa and my Christmas miracle, born 6 weeks premature, is Aidan. I was 17 years-old when he was discharged from the NICU. For five years Aidan surpassed expectations and overcame every obstacle. He was in great health while I was starting to question my own. An ER visit revealed that pregnancy was the source of my physical discomfort, but it's the emotional pain I remember most upon hearing that it appeared to be ectopic. Read more and submit a comment.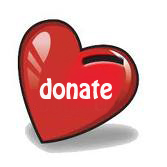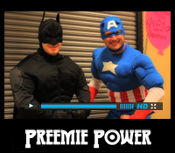 Pictures With Santa - this Saturday!


Santa and his elves are coming to Baby Bugaloo on Saturday, December 18, from 10 a.m. to noon. Brooke West Photography will be there to capture the moment that your little one tells Santa what's on the wish list this year. Children will paint an ornament and parents will enjoy a 10% discount on boutique shopping. A portion of proceeds benefit Hand to Hold. Ho. Ho. Ho. Read more.
Guilt-Free Shopping
Gift Certificates - What's better than giving $10 to your favorite charity, Hand to Hold? RECEIVING a $10 gift certificate to a favorite Austin small business just in time for holiday shopping! Sponsored by the Charitable Business Alliance of Austin.
Daily Deals - Sign up to receive daily deals from GivShop and designate Hand to Hold as your charity of choice.

Share Your Wisdom, Become a Helping Hand


Support fellow parents who have had a child born early or a loss. Use what you've learned and volunteer to become a Helping Hand peer mentor. Only one training session is required. Upcoming trainings will be held January 8, February 19, and March 26. Phone calls and emails can mean the world to another in need. Learn more or register by contacting Erika Goyer at erika@handtohold.org.

Making Connections


Hand to Hold is out in the community educating others, raising awareness about the issues surrounding prematurity and loss and sharing Hand to Hold's support and resources that are available for families. If you have a speaking opportunity to share, please contact Kelli Kelley at kelli@handtohold.org.
About Hand to Hold


Hand to Hold, a nonprofit organization, provides comprehensive resources and support programs to parents of preemies, babies born with special health care needs and those who have experienced a loss due to these or other complications. Based in Austin with plans to expand, Hand to Hold's core service is matching experienced peer mentors with new parents who have had a child in the NICU or a loss to offer support.

Stay Connected
Share with a friend and sign up to receive timely updates. Please be sure to give us your mailing address if you'd like to receive invitations and printed materials from time to time.

Support the Cause
Hand to Hold welcomes contributions of any amount. These donations will make a direct impact as they are thoughtfully applied to further the mission. Your gift couldn't come at a more meaningful time as 1 out of every 8 births is preterm.

Find Us Online!




Past Newsletter Issues
Read more Hand to Hold Supporter Updates.