Everything is Together, Why Am I Falling Apart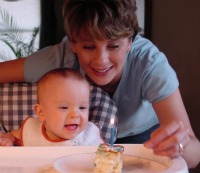 Cake – check. Party napkins, plates, cups – check. Cute invitations – check. Everything is together, so why am I falling apart? The first birthday of any child is reason for celebration, but when a baby is born preterm or with a special health care need, the first birthday is truly a major milestone. When my son, Jackson, turned one in the summer of 2001, the reality TV show Survivor was widely popular. We thought there could be no better theme for our micro-preemie's first birthday than "Survivor" given he weighed a pound and a half at birth and spent four months in the Neonatal Intensive Care Unit. But as the day approached for the party, I felt overcome with emotions – happiness about the gift of life we were celebrating, sadness over the traumatic birth and extended NICU stay and anxiety over what the future would hold for my son. But there was something else I could not quite put my finger on.

August 7, 2000 was a typical hot summer day in Austin, not unlike any other day. But for me – it was the most terrifying and sad day of my life. How was I supposed to celebrate this day for the rest of my son's life? I think it would have been easier to just change his birthday celebration to take place on the day he came home from the NICU which was November 20, 2000. He weighed six pounds and 12 ounces. He had chubby cheeks and beautiful skin. While he was still attached to a heart monitor, I could hold him and sing to him and kiss his soft lips, none of which I could do on his actual birthday. That day--that horrible day--he was whisked away to the NICU where he would cling to life on a respirator for months.

It seemed almost cruel to me that I was supposed to sing and serve cake and graciously accept gifts on August 7, when all I really wanted to do was sit alone and cry. Cry for the injustice that had been done to me and my baby. Cry for the young woman I had been a year before – in labor, alone and scared while driving home from work in rush hour traffic. In the days leading up to the Survivor party, the memories of Jackson's "birth" day played over and over in my mind like a movie. I could feel the labor pain, I could hear the songs on the radio, I could not catch my breath. I cried easily and my hands shook. But, I said nothing. I felt too guilty to tell anyone how I really felt. How could I? What right did I have to be sad? My son lived! This was a day for celebration!

So I put on my party hat, smiled for the camera and pretended everything was fine. It would be years before I openly shared my feelings about Jackson's birthday with friends and relatives and eventually a counselor. Why I denied myself counseling and peer support for so long is devastating to me. Had I have understood post-traumatic stress disorder and allowed myself to reach out for help, I would have saved myself from (or at least lessened) some of the pain, anger, fear and anxiety associated with my son's early arrival. Jackson will be 11 years old this summer. It is almost hard to believe. I am sure a few of those dark memories will still wrestle their way back into my mind, but I fully expect the sounds of Jackson's preteen buddies laughing and running through my house to keep me focused on the here and now!

Sincerely,

Kelli Kelley, Founder and Executive Director, Hand to Hold


Meet the Provider: What Does a Child Life Specialist Do?
by Erika Goyer, Hand to Hold Family Support Navigator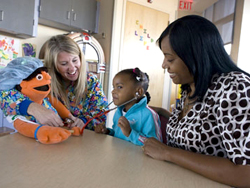 Babies who have spent time in the NICU have higher rates of re-hospitalization than other infants. Even if your child was only discharged from the NICU a few days or weeks before needing to return to the hospital you will most likely find yourself in the Pediatric Intensive Care Unit instead of the familiar NICU. Fortunately there are professionals there who can help you with the transition. Each month Hand to Hold talks to a different therapist, specialist or provider to learn more about them and what they do.

This month we talked to Anne Claire Hickman, CCLS, CPST, Child Life Specialist, at Dell Children's Medical Center of Central Texas.

How do you help families?

Research confirms the traumatic effects of hospitalization on children. Using our training in child development Child Life Specialists provide psychosocial support to children and families in the health care setting. The goal is to help each family cope more effectively by:

Read more and submit a comment.



Inclusion - Good for Everyone, Including Siblings
by Laura Romero, Sibling Support Specialist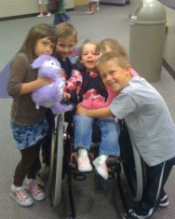 I know it's only the beginning of July, but the return of my children to school for the 2011/2012 school year has been on my mind for a while (if I am being completely honest since March). March was a huge month for our family because it was the month we were asked if we would consider keeping Brooklyn at her current school and allowing the school to put her in a "typical" kindergarten classroom for this coming year. When we talk about milestones in our family, this was a milestone of gargantuan proportion. We were so excited about the opportunity that was presented, but anxious about what this next step would mean.
Inclusion is a welcomed word in the lives of families of children with special health and developmental needs. For me, giving Brooklyn every opportunity that she would otherwise have if she did not have CP is a primary goal. Brooklyn is a child first and foremost. She has physical limits, but she is still a child and needs to experience life as such. We have watched her grow this last year and she has loved every single day in school, every social interaction she has been given, and every chance to laugh, play and participate in activities with her friends. Being in an all day classroom environment provides for this and so much more. Inclusion is not the answer for all families and depending on the needs of each child inclusion might not be an option, but if it is an option why not welcome and demand it? Read more, learn more about inclusion in the classroom and submit a comment.

The Spirit of Inclusion: Embracing Special Needs Children in the Classroom
by Jennifer VanBuren, Austin Family Magazine
Originally published March 2011 - Reprinted with Permission
Every morning, children across America pledge, "with liberty and justice for all." A pledge to education might add, "with a free and appropriate education for all." The Individuals with Disabilities Education Act (IDEA) ensures that children with disabilities are educated with their non-disabled peers to the maximum extent possible in the least restrictive environment (in general education as much as they are able).
According to the U.S. Department of Education, 95% of six- to 21-year-old students with disabilities are served in regular schools. Since 13.4% of all children in public schools have a disability, chances are, your non-disabled child will have a disabled classmate during her time in school. Children with disabilities not only have a legal right to a free and appropriate education in the least restrictive environment, some may say that they have a moral and ethical right as well. Children with disabilities are children first. They benefit from the experiences that are beneficial to all children. If separate is not equal, pulling children with disabilities away from the general population, while sometimes necessary, can have negative effects on their overall development. Read more and leave a comment.
NICU Support Group at St. David's Medical Center Continues, July 28

Join Hand to Hold's Family Support Navigator Erika Goyer and St. David's Medical Center Social Worker Amy Wright on July 28, 2011 from 6-7 p.m. in the NICU Conference Room at St. David's Medical Center for the next installment in The NICU Survival Guide: What Every Parent Needs to Know. This session will feature and NICU Bingo. For more information, contact Erika Goyer at Erika@handtohold.org or 512-550-3181.
Next Lunch & Learn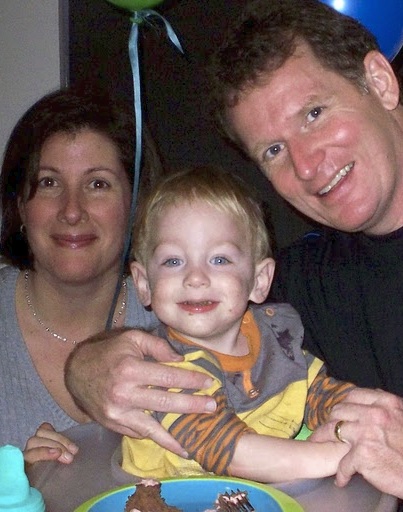 Bring a brown bag lunch and join Hand to Hold for the next lunch series event about early childhood development and education. Click the link above or visit the lunch & learn page on the website for more information.

Summer Reading



Preemie mom, author, and blogger, Kasey Mathews, unknowingly assembled a list of favorite picture books, chapter books and parenting books recently while reminiscing with a friend. Click here to view the list on her candid blog.

Helpful Articles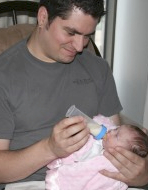 Our online repository of articles is designed to support you no matter what stage of the journey you are on with your child now. Whether you've been placed on bed rest, have a child currently in the NICU, have a child who has graduated from the NICU years ago or are grieving a loss, we hope this information, organized by topic, will provide timely information and perspective

About Hand to Hold

Hand to Hold is a 501(c)3 nonprofit organization providing com-prehensive navigation resources and support programs to parents of preemies, babies born with special health care needs and those who have experienced a loss due to these or other complications. Based in Austin, Texas with plans to expand, Hand to Hold's core service is matching experienced peer mentors with parents who have had a child in the NICU or a loss to offer support.

Stay Connected

Share with a friend and sign up to receive timely updates. Please be sure to provide your mailing address to receive invitations and printed materials from time to time.

Parents - Request support
Volunteers - Join our team
Friends - Stay in touch.
Health Care Professionals - Receive updates.

Support the Cause

Monetary contributions of any size will make a direct impact as they are thoughtfully applied to further the mission. Your gift couldn't come at a more meaningful time as 1 out of every 8 births is preterm.

Find out how to join the Founder's Circle.

See more ways to be supportive.

Find Us Online!

Past Issues

Read more Hand to Hold Supporter Updates.