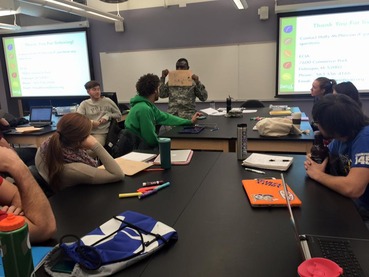 The Petal Project crew enjoyed spending the morning with the University of Dubuque Environmental Field Studies J-Term class. Students learned all about the Petal Project as well as practical ways they could green their dorm and make more earth friendly choices. Thank you for having us UD!
Discover the new Program of CLE4R!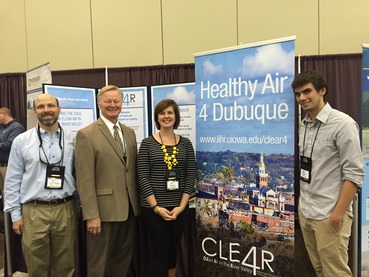 CLE4R is a new collaborative effort between the University of Iowa, the City of Dubuque, and Dubuque-area partners including The Petal Project to improve air quality in Dubuque and the surrounding Upper Mississippi River Valley communities. The "CLEAR" in CLE4R stands for:
CLEan
Air in the
River Valley
The "4" in CLE4R stands for
Environmental Education
Technology
Partnerships
Planning
Air pollution by particulate matter smaller than 2.5 microns (PM2.5) is an important issue in the river communities of eastern Iowa and Western Illinois. All parts of the affected area have unhealthy air during some portions of the year, and the affected community has taken steps not only to stay in compliance with the Clean Air Act, but to improve air quality.
Under CLE4R, the City of Dubuque and its partners will be using technology and education to improve air quality, which makes for healthier living and can attract businesses to the area. CLE4R is funded by the U.S. Environmental Protection Agency's Environmental Education Program. The project director is Charles Stanier from the University of Iowa.
CLE4R builds on existing programs in Dubuque, including the air quality improvement plan accepted by the EPA under the voluntary Particulate Matter Advance Program, a program for communities making sure they maintain their good air quality as they grow and improve their infrastructure.
_________________________________________
Waste in Your Area
There is information on your landfill. Have you ever questioned how much is collected in your particular area or how much can be redirected elsewhere? Iowa DNR has a statewide waste characterization study that you can look at for more information. Click Here for information about waste near you.