We congratulate Four Mounds on the completion of their first petal. Four Mounds has completed the Waste Reduction petal in which they have begun to purchase post consumer recycled papers, and also practice composting on a daily basis among many other sustainable practices. Again congratulations Four Mounds on helping our community and earth become more sustainable. Click here for more information about Four Mounds!
____________________________________
Growing Sustainable Communities
8th Annual Conference

Please Join Dubuque for it's 8th annual growing sustainable communities conference.
October 6-7th at the Grand River center.
Click here for more details!
___________________________________________________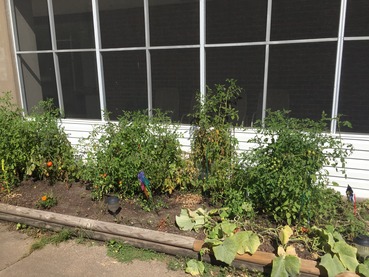 It was a pleasure to meet with Ecumenical tower who are currently working to receive all five petals. One of their most recent achievements was adding this beautiful garden toward the back of their building. They never cease surprising us with the wonderful work they do! For more information on the Ecumenical tower, Click here.
______________________________________________