It is time for the church to join together. God has made us "history makers". The enemy is running wild in our world. We must rise up together and answer the call of the scripture:
"How will they hear without a preacher. Go into all the world and preach the gospel".
You were made for this! It's time to change a nation!
This isn't a normal missions trip - it's 1Nation1Day. 3,000 passionate missionaries, 1 huge day on South Beach, over 120 teams holding over 2,400 outreaches, 17 stadium events in every state capital - we'd like to call it epic, but this is so much bigger.
Join the Team. Young people, teachers, school principals, business people, doctors, nurses, dentists, hygienist We have a place for everyone.
https://www.youtube.com/watch?v=EevPC7ylR8Y
Register at: www.1nation1day.com group: Open Bible Faith Fellowship.
Please don't pay on line if you require an official tax receipt.
For more information: Call Jill or Brianne at 905-799-1188 / jneilson@bcfchurch.net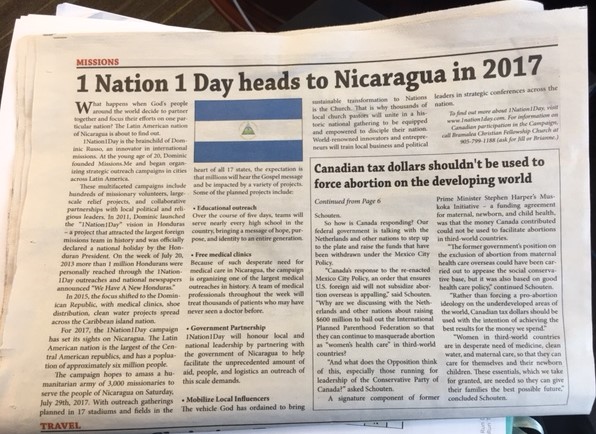 Call to be a History Maker!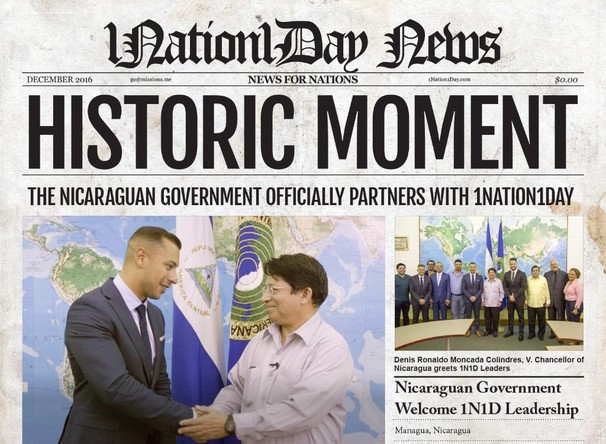 Register for 1Nation1Day July 2017 - Nicaragua
Watch -
How to help your team register:
1. Go to www.1nation1day.com
2. Press register
3. Choose group - Open Bible Faith Fellowship
4. Choose type - Missionary -Full week This is what most will be. (If you have nurses, doctors, dentist, hygienist, etc they will choose Medical or Business people choose Business, or Pastor)
5. Fill in information.
6. Deposits to be received by local church. The local will send all deposits in US Money order together with a list of names to OBFF. Do not pay on line if you want a charitable receipt. Anyone that does not require a charitable receipt can pay on line.
7. There will be 2 other payment dates Dec 2016 and April 2016. Funds will be collected and sent to OBFF in a timely manner.
Churches to be in compliance with CRA
Your local church is in a joint venture with OBFF. OBFF holds the agency agreement with Missions.me
1. Board of Directors should move that your local church is in a joint venture with OBFF - 1Nation1Day - July 2017 - Nicaragua
2. The Board of Directors should approve the list of names of those representing your local church in the larger group in your minute book.
3. Funds go through local church designated missions, 1Nation1Day. Receipts can then be issued at year end.
This keeps everything clean and without reproach.
I have included a video clip you can show. The clip is 3min 19 sec so it won't take much time out a regular service. https://vimeo.com/168118606
If you need more information please call Jill 647-781-5334