Meet Aida. She's the namesake behind the Run Dog vineyard. A gentle - but fast - rescue greyhound owned by vineyard owners John Moffly and Lilly Wu.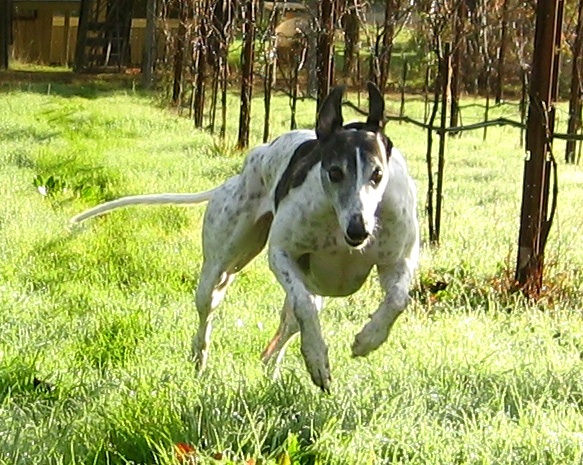 In many ways, Aida and our 2009 Baxter 'Run Dog' Pinot Noir are similar. Both are medal winners in their fields. They've both got a bite, so are worth taking seriously, but their soft side definitely wins out. Most of all, both go well with food. - In fact last time we enjoyed appetizers on John and Lilly's deck, Aida helped herself to the Prosciutto first! (Now how, I ask, did Aida know her Pinot pairs well with pork?!)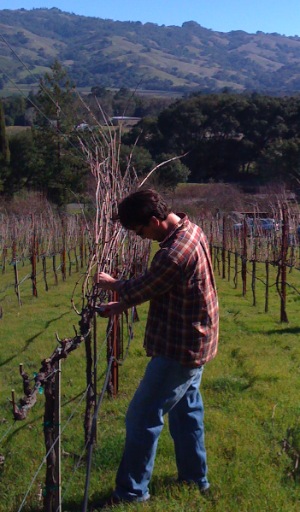 Run Dog vineyard this Spring:
We had an unseasonably warm winter, but the weather has cooled off recently, much needed rains have arrived, and bud-break is still a little way off. :)
Our minds now turn to pruning. The initial process of the season is the most laborious. It involves pruning back the long, dormant canes and then unfurling them from the trellis wires that they grasp onto with tiny tendrils.
What's special about Run Dog (Aida's) vineyard?
Location, location:
'Run Dog' vineyard sits on the Anderson Valley's West hillside to the North-West of Boonville and enjoys a wonderful view of the Valley. The sloping hill-side provides excellent drainage as well as protecting the delicate buds from late Spring frosts: the coldest night air sinks downhill to the Valley floor instead. All this along with the rich alluvial soils on-site translate into a focused, complex Pinot Noir.
Just the right amount of sun:
The hills opposite can be seen changing color throughout the day as the sun charts it's course. The vineyard itself gets the best of the morning sun, and by mid-afternoon it's shaded by trees, which protects from the harsh afternoon heat. This means the grapes are guarded from developing over-ripe, raisiny flavors which are associated with excess sun. (Yes, that's right, grapes can get sunburned too!) Instead, the Run Dog fruit always retains balance and a lovely softness of flavor.

It's geeky!
Not only is this a single-vineyard wine (Run Dog vineyard), it's a single variety of grape (Pinot Noir) and a single sub-variety (Pommard clone). You can't get much more specialized than this! The vines are planted solely to 'Pommard' which is known for juicy, jammy characteristics. This wine is the truest expression of Pommard clone of Pinot Noir that we can find!
Exclusive to Baxter (well, almost!):
The Baxter's are the only producers to make wine from this vineyard. The very small yields give between 75 - 150 cases per year. We are currently in negotiations with the deer, turkeys and raccoons to see how much we can get our hands on for the coming vintage. (i.e. a new fence is going in so we can bring you more wine, but the animals won't be happy as they love to sample the grapes before we harvest them!)
See a full description of the
wine on our website
. We are also happy to answer any questions you may have: claire@baxterwinery.com / 707 877 3727.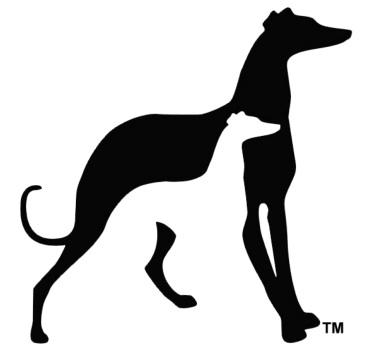 For each bottle of 'Run Dog' purchased this March we will donate $1 to 'Greyhound Adoption California', where Aida came from!


---
Tell a friend . . .
If you know someone who'd be interested in our wines, please share this newsletter by
forwarding it to a friend
.