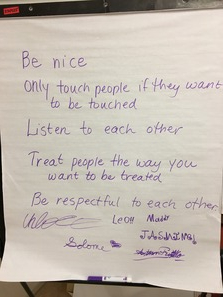 The first classes of the new Religious Education year were all wonderful! The first major task of any new program year is to create classroom covenants:
The Elementary Covenant:
Be Nice
Only touch people if they want to be touched
Listen to each other
Treat people the way you want to be treated
be respectful to each other
The Middle School Covenant:
7 Principles
Speak Respectfully to All In the Room
Respect Our Space
Be on Time
Participate in Discussions
Use Electronics Sparingly - not distracting
Respect the democratic process and our leaders
Have fun!
Accept Differences
The High School Covenant:
Affirm the 7 Principles
Try Your Best
Be Present
Welcome!
This Sunday we had our first classes of the year, and the topic was Welcome! We welcomed each other, began to form beloved community, created covenants, and had fun together.
Discussing it At Home:
What does Community mean? What is community and why is it important?
How do we create community?
What makes a friend? How can you be a good friend?
Faith Adventure: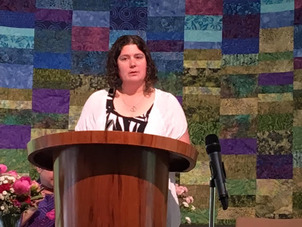 Sara Lewis, CRE
Director of Lifespan Religious Education
Olympia Unitarian Universalist Congregation
360-786-6383
My Blog: The Children's Chalice