February's Theme: Perseverance
---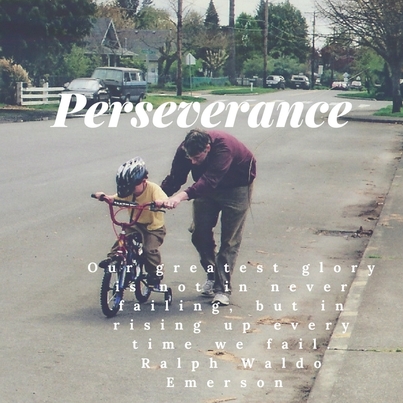 ---
Sara's Reflections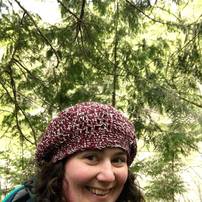 It has been raining steadily for days, and as I sit looking out at my soggy, still sleeping, garden it's time to think about a new Theme: Perseverance. What a good choice for February, a month I always find very difficult.
January brings with it the energy of the New, even if it is an artificial Newness. I started off January with good intentions and new efforts, like a new exercise plan.
By February the newness is wearing off, and it's hard to keep going. I'm still getting up every morning and exercising, but I'm feeling tired.
I've spoken to so many of you who say you are feeling this too .... you may have been feeling this for over a year now, as we live into a new normal after the 2016 Election. Many are trying to be more active in their work for justice, and it may have started off with a burst of energy and newness, but by now many are tired.
So how do we keep going? How do we persevere? Should we? Perhaps it's your turn for a break, for a breath, so you can return to the work with renewed vigor. It's OK to take a break, like members of a choir each breathing at different times so the note seems to go unbroken. Thank goodness for community and shared effort.
Or perhaps there is no way to take a break, so we need to learn how to breath on the run. I don't run now (it's great for all you runners, but not my thing) but when I was in the military and had to, I found that if I could just get past the point where I really wanted to quit, I'd get a second wind and it wouldn't be so bad. I don't know where second winds come from, but they sure do feel like blessings!
And, in my experience, there is a third way to persevere .... the perseverance of those who have no choice. When I was pregnant with my first child, I asked my mother "how on earth does anyone get through childbirth?". Her answer: "honey, there's just no getting off that roller coaster once you're on it". It's cold comfort while you're in the midst of it, but we humans are truly tough beings under it all. It is amazing what the human spirit endures and persists throughout.
So join us this month in reflecting on both How, and Should We, Persevere? Perhaps joining together with others will be just the source of strength and renewal you need right now.

---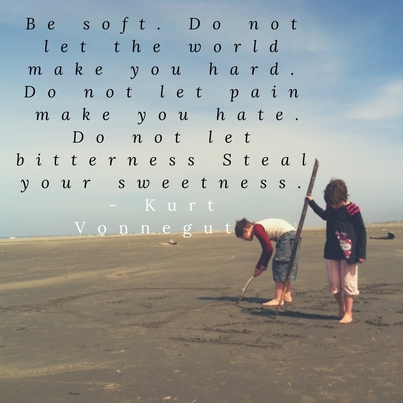 ---
Long-Haul People Rev. Rudy Nemser, UU minister

You find them in churches when you're lucky;
other places too,
though I mostly only know ecclesiastical varieties.

Long haul people upon whose shoulders
(and pocketbooks and casseroles and daylight/nighttime hours)
a church is built and maintained after the brass is tarnished and cushions need re-stitching.

They pay their pledges full and on time even when the music's modern;
support each canvass though the sermons aren't always short;
mow lawns and come to suppers;
teach Sunday School when there's no one else and they'll miss the service.
Asked what they think of the minister, or plans for the kitchen renovation, or the choral anthem, or Christmas pageant, or color of the bathroom paint, they'll reply:
individuals and fashions arrive and pass.
The church—their church—
will be here, steady and hale.
For a long, long time.
It will.
For long haul people bless a church with a very special blessing.

---
Reflection Questions:
The saying is widely known: "Trees that bend in the storm don't break." Are you trying to stand tall and remain immovable, when life is asking you to bend?


We all fall down. Very few of us pick ourselves up on our own. Perseverance is rarely a solo act. Who in your life needs a bit of help getting back up off the mat?

1.
---
Soul Matters Discussion Circle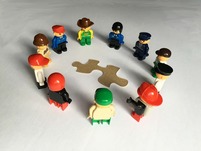 Join us on the 2nd Sunday of each month, 12:45-2:00
New! 2nd Sunday Lunch Served, open to All!
Join us for Lunch at 12:15
---
Spiritual Exercise: Get The Obstacles Out of the Way

Yes, perseverance is often about the work of putting one foot in front of the other. It's about keeping going. But sometimes the problem isn't in keeping our feet moving; it's an obstacle in the middle of our path. It's about getting unstuck not so much keeping going. This exercise invites you to lean into this type of perseverance that is about recognizing and removing those obstacles.

Check out this article: http://upliftconnect.com/little-habits-happiness/.
It's about the barriers to happiness, but its list contains many of the same things that prevent us from moving forward, many of the things that prevent us from persevering. You can make your engagement with the article as simple or complex as you need. You can simply weave it into your meditation practice and use it to identify a place of stuckness that you might not have fully recognized. Or you can take it to the next level and actually work on removing your obstacle using the advice contained in the column.
---
Other Media to Inspire:
I'll Rise, by Maya Angelou, sung by Ben Harper
---
Family Resources
---
Faith In Action: The Poor People's Campaign
---
To receive other recommendations, words of wisdom, reflection questions, and more all through the month as we engage with this theme, join the
OUUC Soul Matters Facebook Group
!
In This Issue
Sara's Reflections
Reflection Questions
Spiritual Exercise
Recommended Media
For Young Souls, Parents, Teachers, and Caregivers
Faith In Action
Words of Wisdom

---
"This morning I have been pondering a nearly forgotten lesson I learned in high school music. Sometimes in band or choir, music requires players or singers to hold a note longer than they actually can hold a note. In those cases, we were taught to mindfully stagger when we took a breath so the sound appeared uninterrupted. Everyone got to breathe, and the music stayed strong and vibrant… So let's remember the advice of music: Take a breath. The rest of the chorus will sing. The rest of the band will play. Rejoin so others can breathe. Together, we can sustain a very long, beautiful song for a very, very long time. You don't have to do it all, but you must add your voice to the song." - Michael Moore

---
Pause. Breath. Repair your universe. Proceed. - Anon

---
When you feel like quitting, think about why you started. - Aly Juma
---
In my own worst seasons, I've come back from the colorless world of despair by forcing myself to look hard, for a long time, at a single glorious thing: a flame of red geranium outside my bedroom window. And then another: my daughter in a yellow dress. And another: the perfect outline of a full, dark sphere behind the crescent moon... until I learned to be in love with my life again. Like a stroke victim retraining new parts of the brain to grasp lost skills, I have taught myself joy, over and over again. - Barbara Kingsolver