2015-2016 Religious Education Programs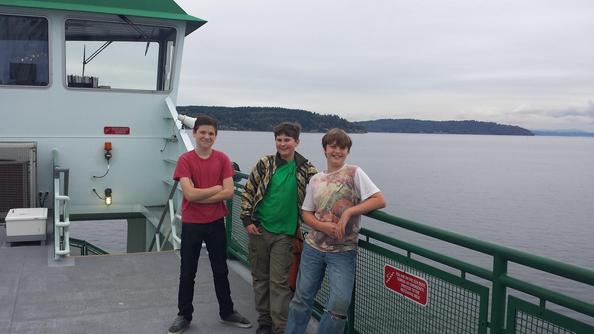 This weekend we had two special events for our youth:
Some of our Middle School youth attended the Puget Sound UU Middle School Conference (along with nearly 90 other Middle School youth from area UU congregations) on Vashon Island. Thank you to our chaperones: Trish Kelso Wright and Erik Felch.

Our High School youth had a fun overnight lock-in here at OUUC and spent time having fun together as well as planning their year. Thank you to advisors who spent the night chaperoning: Taffy Lund and Sean Harrington.

The year really is off to a good start!
And, if you didn't register yet ....
Register Now: https://secure.jotform.us/form/52165751231146
October's Theme is Identity
---
Sunday and Every Day: Taking it Home
Making a Covenant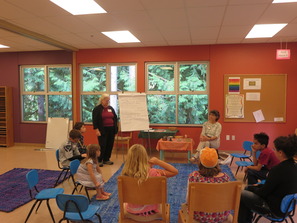 Last Sunday focused on the promises we make to each other in our communities, and the difference between a covenant and rule. For more about this, see this blog post from another congregation.
Extend the Conversation at Home:
How does it feel to have friends? How do friends treat each other?
What makes you feel accepted, safe, and respected? How a group work together to make everyone feel this way?
What promises do we make to each other in our community?
When a promise is broken, how can we start again? How can we forgive and how can we atone?
What is the difference between a covenant and rules?
Next Sunday: October 4th, 2015
9:15
11:00
Children's Chapel will begin at 11:00, please bring your children straight back to the RE wing rather than beginning in "big church".
Nursery Care
Spirit Play (preK) will have the story of Francis David
Labyrinth Learning (1st-5th grade) will also have the story of Francis David, to explore "Who were the Unitarians?"
Neighboring Faiths (6th-8th grades) will be exploring "Treasure Everywhere" and how all religions meet some human need.
High School Group will be watching the documentary The House I Live In, as a beginning to their chosen focus on justice, especially racial justice, this year.
---
Announcements and Upcoming Events
Join the Family Ministry Team!
The Family Ministry Team's mission is to support and foster multigenerational community within our congregation and minister to the needs of children, youth, and families. They meet on the first Thursday evening of each month, serve as a sounding and visioning body for the Director of Religious Education, work together to create and support family friendly events and occasions, and serve as back-up and substitutes in the DRE's absence. They also have fun together while doing it! The team has room for two or three more members and would welcome you! For more information, email Tiffany Felch, chair, or Sara Lewis, DRE.
Fill the Snack Cupboard!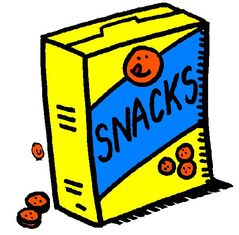 In the past few years, we've tried many ways to organize parent volunteers and snacks. This year, we are going with a simple plan:
Let's Fill the Pantry!
Please bring donations of non-perishable snacks for the RE Cupboard, and we can bring them out as needed for classroom snacks. Items we'd like:
rice cakes
cookies - gluten-free and "regular"
crackers - gluten-free and "regular"
dried fruit
juice boxes
popcorn
veggie chips, potato chips, and corn chips
nut-free granola bars
If you feel moved to bring something fresher for snack on any given Sunday, fresh fruit is always welcome and we'd love that too!
Parenting Class/Group:
HOW TO BE THE PARENT YOU ALWAYS WANTED TO BE
Dates: Sundays (3 sessions) October 18 and 25, November 1
Time: 12:30 – 2:00 p.m.
Place: OUUC
Leaders: Helen Henry and Gail Gosney Wrede
Note: Please plan to bring your own lunch. Childcare will be available.
Wondering how you can communicate better with your child or grandchild? Want to encourage their creativity but also set limits for safety and health? Want to be able to set boundaries but also be encouraging and supportive? Well, this class is for you! Based on the work of Adele Faber and Elaine Mazlish (authors of How to Talk so Children Will Listen and Listen so Children Will Talk), this three session class will focus on feelings, cooperation and communication.
Helen Henry has been a member of OUUC for five years. She is currently a member of the OUUC Board of Trustees and the Worship Arts Committee. Helen was an early childhood educator working with infants, toddlers, and preschoolers with special needs. She taught kindergarten – fourth grade in the public schools, and also taught parent/infant and toddler classes at the community college.
Gail Gosney Wrede has been a member of OUUC for 30 years. In the past, she served as chair of the Religious Education Committee (Family Ministry Team). Gail has taught parent education classes at Garfield Elementary and through the Community Action Council. She has one adult son who is now a member of OUUC.
---
Yours along the Journey,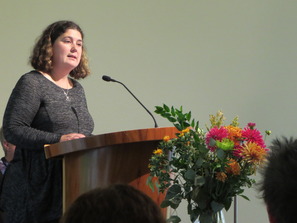 Sara Lewis, CRE
Director of Lifespan Religious Education
Olympia Unitarian Universalist Congregation
360-786-6383
My Blog: The Children's Chalice