In This Issue
Emily's Reflections
Invitation to Reflection
Sara's Reflections
Invitation to Practice
Upcoming Worship

Upcoming Worship
February 7, 2016
"Creativity and Integration"
The Reverend Emily Melcher, Interim Minister, preaching
Creativity draws on our many ways of knowing, integrating head and heart, conscious and subconscious, personal and universal, temporal and eternal.
February 14, 2016
"Living an Ish Life" (based the book "Ish" by Peter A. Reynolds)
Sara Lewis, Director of Religious Education, leads this multigenerational worship service
A celebration of creativity and a heart-directed life (including our beloved chocolate communion).
February 21, 2016
"In Praise of Boredom"
The Reverend Emily Melcher, Interim Minister, preaching
Do you know what boredom feels like? Can you even remember being bored? This morning we'll take a look at boredom as an important opening for creativity.
February 28, 2016
"Leap Day"
Members and Friends of OUUC
Today we'll hear from artists in our midst about their creative processes, and what creativity has to do with their spiritual lives.
February's Theme: Creativity
Emily's Reflections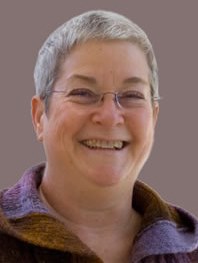 Swedish author Marianne Fredriksson's novel Simon and the Oaks led me to graduate studies in Scandinavian Languages and Literature. I'd received the book as a gift from my mother-in-law, and was so excited by it that I decided to pursue study of Fredriksson's work in an academic setting. It would be years before I'd understand that my interest in her work wasn't scholarly, but personal.
At the heart of many of Fredriksson's novels are characters who live at the intersection of creativity, psychological healing and spiritual deepening. This makes them rare in Scandinavian fiction, but they're just the kind of characters I was hungry to read about: characters whose experiences of transformative psycho-spiritual growth was nurtured in and through the creative expression of their inner lives, often in the context of deep therapeutic work. Eventually, that was to be my path as well.
In the throes of a depression in my 30s, I discovered my voice as a songwriter. I'd always loved singing, and had written a few songs, but during the 4 ½ years I spent in therapy, I found that songwriting actually allowed me to tap into wisdom that was more profound than thought and seemed to come from somewhere deep inside or perhaps even beyond me. The only thing I had to do was receive it, and what that required of me was that I made space to do so. In long walks and vast expanses of time alone, I learned to listen for what was arising, to let it fill me and flow out from me. I didn't so much write songs, as I allowed them to flow through me, integrating and healing me in the process. I have no idea whether my songs are any good by objective measures, but I loved them, and love them still, because of what they taught me about myself, my need to express myself creatively, and the conditions that make inspiration and creativity possible for me.
For some, creativity may be expressed through an exquisite meal, or lovingly tending a beautiful home. For others, it may be hours in a lab or a woodshop, tinkering away until the solution becomes clear or the form in the block of wood reveals itself. It may be in movement, when through dancing the body reveals itself and its truths. It may be in writing at the edge of dawn, before the brain fills with thoughts and to-do lists that command attention, or it may be in dreaming itself. It may be in doing zentangles, drawing or painting. It may be in lying in the grass on a summer day, watching the clouds as they float by, or walking in a mossy forest, attending to the wisdom of nature.
In our very busy lives in a world full of distractions, it seems to me particularly important that we create conditions in which our creativity can find expression.
Questions for Reflection:
· What do you know about the role of creativity in your life?
· What do you (or can you) do to create the conditions for creativity to flourish in your life?
· How does your creativity inform or intersect with your psychological health and/or spirituality?
The Reverend Emily Melcher
---
Sara's Reflections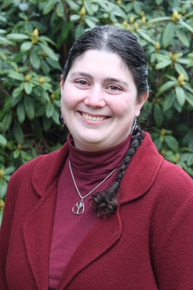 One of the aspects of my job that brings me the most joy, is that I get to watch the children and youth engage in creativity. They dive into our art supplies and produce art with abandon, they ham it up in a classroom skit, and they engage in open-minded wonderings about the world.
Wikipedia's article on creativity calls it "a mental and social process involving the generation of new ideas or concepts, or new associations of the creative mind between existing ideas or concepts, creativity is fueled by the process of either conscious or unconscious insight". To be creative, a person is actively imagining, or seeing not what is right in front of them, but what might be. As Thoreau said, "the world is but a canvas to the imagination". This is a fundamental shift in thinking and feeling, and it seems to come naturally to children while many adults struggle to find that again within themselves.
In this struggle to be creative, we adults are blessed to have amazing teachers – our children. We can try to see the world through their eyes, to cast off the fear that we'll look silly, and just go ahead and try it. You're never too old to pick up a new instrument or craft – you'll just have to be willing to work at it the same way a child would.
And when adults embrace their creative selves, they in turn are wonderful teachers for our children. It is good for children to see that adults are still growing – that learning, growing, and creating never end as long as we are alive. When children and adults engage in creativity together, we are all teachers, and all learners. When it is at its best, that is what the Religious Education program here offers the children and adults who participate in it. At their best, that is also what is found in a school, a community, and a family.
Families should be creative together, for the home is more than a place to rest and consume, but also a place to create and produce. I think we all feel better when we have a creative outlet, but in our busy modern lives that "hobby time" gets squeezed out. Why not combine hobby time with family time? Why not play and create with your kids?
Sara Lewis, Director of Lifespan Religious Education
---
Invitation to Practice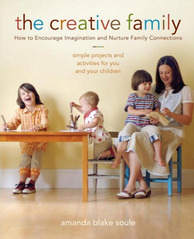 This month I invite you to practice creativity with your family. Embracing art, crafts, nature, and creativity can be incredibly enriching to people of all ages ... and it seems to be getting squeezed out by overscheduling and technology.
So try a family creativity night! No screens (unless you are using them to create!), and lots of imagination. For some good ideas of family creative projects, try Amanda Blake Soule's,
The Creative Family.
Engage with the theme of the month in any or all of these ways:
Come to Sunday worship, and after engage with the interactive theme display in the Commons during coffee hour
Children and Youth Religious Education programs will be organized around the theme of the month as well
Join Circles of the Spirit for small group ministry around the theme of the month.
Join the closed Facebook group: Soul Matters @ OUUC
Email your reflections, ideas, music suggestions, art responses, photos, etc. to SoulMatters@ouuc.org for possible sharing on digital platforms or in worship