2015-2016 Religious Education Programs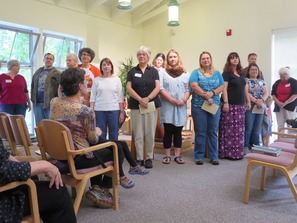 The first day of classes on Sunday was wonderful. A huge thank you to our volunteer teaching and advising them this year (some pictured here at the RE Dedication in the worship service).
And Thank You, as well, to the Family Ministry Team who were on hand for coffee crew, orientation table, and treats to help welcome families back. The Family Ministry Team's mission is to support and foster multigenerational community within our congregation and minister to the needs of children, youth, and families. They meet on the first Thursday evening of each month, serve as a sounding and visioning body for the Director of Religious Education, work together to create and support family friendly events and occasions, and serve as back-up and substitutes in the DRE's absence. They also have fun together while doing it! The team has room for two or three more members and would welcome you! For more information, email Tiffany Felch, chair, or Sara Lewis, DRE.
And, if you didn't register yet ....
Register Now: https://secure.jotform.us/form/52165751231146
September's Theme is Covenant
What commitments and promises have you made?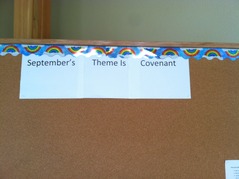 What are your commitments? To whom or what are you accountable?
What promises do we bring to our community? What commitments call us to be the person we want to be?
When a promise is broken, can we begin again in love? How do we forgive and how do we atone?
How is a family a covenantal community? Do you have a family covenant?
What does it mean to be a good friend? How do friends treat each other?
We'll be exploring these and other questions this month!
---
Sunday and Every Day: Taking it Home
Making New Friends and New Covenants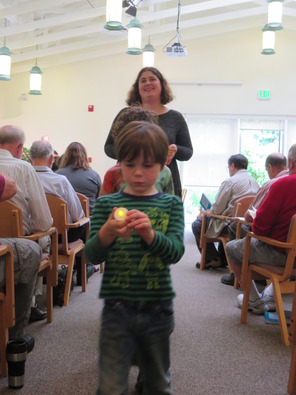 Last Sunday focused on community building and covenant creation.
Extend the Conversation at Home:
How does it feel to have friends? How do friends treat each other?
What makes you feel accepted, safe, and respected? How a group work together to make everyone feel this way?
What promises do we make to each other in our community?
When a promise is broken, how can we start again? How can we forgive and how can we atone?
Next Sunday: September 27th, 2015
9:15
11:00
Nursery Care
Spirit Play (preK) Flaming Chalice Lesson
Labyrinth Learning (1st-5th grade) Covenant Writing
No Middle School group this Sunday because of Middle School Conference
High School Group: Overnight, starting 6pm Saturday night
High School Overnight: September 26-27
All High School youth are invited to attend an overnight lock-in Saturday September 26th, beginning at 8pm and going until the next morning. We will get to know each other better, play group games, share yummy food, talk about CONS and other youth ministry events, and create our group covenant. Please RSVP to Sara at dre@ouuc.org
Bring:
Sleeping Bag and Pillow (and a mat if you need a softer sleep otherwise it's the floor)
Change of clothes
Toothbrush, etc.
Food to share
Games/cards
---
Announcements and Upcoming Events
High School CON
FALL CON 2015 -- Registration is OPEN!
Oct. 23-25, 2015
Cispus Learning Center, Randle, WA
Go here for details and to register: http://www.pnwd.org/content.aspx?ID=63%20

UU ROCKS! 2015 YOUTH FALL CON
Specifically, 5 Jagged Rocks! Introduced by our forebears and refined by a group of current Pacific Western Region ministers, the 5 Jagged Rocks are a new translation of the 7 principles of Unitarian Universalism:
◦There is unity that makes us one
◦All souls are sacred and worthy
◦Courageous love transforms the world
◦Truth continues to unfold
◦Salvation in this life
Together we will learn their history and meaning. Individually we will roll them around inside our minds a bit, making them a little less jagged and a little more our very own.
High School youth who would like to go to this need to talk to the DRE ASAP!
Fill the Snack Cupboard!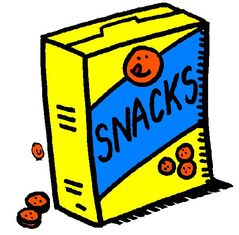 In the past few years, we've tried many ways to organize parent volunteers and snacks. This year, we are going with a simple plan:
Let's Fill the Pantry!
Please bring donations of non-perishable snacks for the RE Cupboard, and we can bring them out as needed for classroom snacks. Items we'd like:
rice cakes
cookies - gluten-free and "regular"
crackers - gluten-free and "regular"
dried fruit
juice boxes
popcorn
veggie chips, potato chips, and corn chips
nut-free granola bars
If you feel moved to bring something fresher for snack on any given Sunday, fresh fruit is always welcome and we'd love that too!
Parenting Class/Group:
HOW TO BE THE PARENT YOU ALWAYS WANTED TO BE
Dates: Sundays (3 sessions) October 18 and 25, November 1
Time: 12:30 – 2:00 p.m.
Place: OUUC
Leaders: Helen Henry and Gail Gosney Wrede
Note: Please plan to bring your own lunch. Childcare will be available.
Wondering how you can communicate better with your child or grandchild? Want to encourage their creativity but also set limits for safety and health? Want to be able to set boundaries but also be encouraging and supportive? Well, this class is for you! Based on the work of Adele Faber and Elaine Mazlish (authors of How to Talk so Children Will Listen and Listen so Children Will Talk), this three session class will focus on feelings, cooperation and communication.
Helen Henry has been a member of OUUC for five years. She is currently a member of the OUUC Board of Trustees and the Worship Arts Committee. Helen was an early childhood educator working with infants, toddlers, and preschoolers with special needs. She taught kindergarten – fourth grade in the public schools, and also taught parent/infant and toddler classes at the community college.
Gail Gosney Wrede has been a member of OUUC for 30 years. In the past, she served as chair of the Religious Education Committee (Family Ministry Team). Gail has taught parent education classes at Garfield Elementary and through the Community Action Council. She has one adult son who is now a member of OUUC.
---
Yours along the Journey,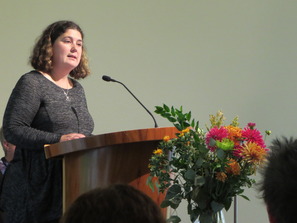 Sara Lewis, CRE
Director of Lifespan Religious Education
Olympia Unitarian Universalist Congregation
360-786-6383
My Blog: The Children's Chalice