This Week In Religious Education
We begin a new theme this Sunday, Wholeness, and this month will be our last month to explore our themes through learning about Asian Religions. Each year the preschool through the 5th grade children have a focus on religious literacy for about half their year. The goal of "religious literacy" is simply that they know a bit about the world's religious traditions and have some familiarity with holidays, beliefs, customs, and practices that are part of our pluralistic society.
Because there are simply too many religions to learn about all of them in one year, we have settled into a three year cycle: Abrahamic Faiths, Asian Religions, and Indigenous Earth-Based Traditions. Additionally, every three years our Middle School group spends a whole year on religious literacy with their "Neighboring Faiths" program that takes them out into the community on field trips to other faith communities in our area.
It's a big part of our program! But so are the other goals that we will turn to after this month: April will be connection to nature and democratic process, May will be service projects.
And that's the big picture of what we're up to for this year!
---
Sunday and Everyday: Taking it Home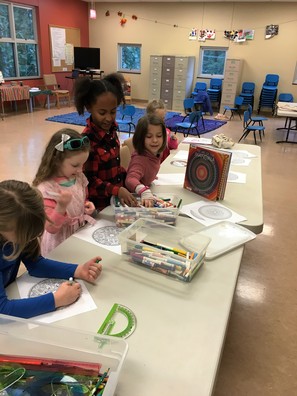 On Sunday children in the Spirit Play and Labyrinth Learning classes learned about reincarnation and Tibetan Buddhism.
Youth in the Middle School group explored the concept of a soul through an episode of The Simpsons, "Bart Sells His Soul".
Taking It Home:
Younger Kids
1. What do you believe about death? Is there any part of you that you think will live on after your body dies? Do you think you could have had a past life, in another body before this one?
Middle School
1. Discuss whether you think people have souls or not. Animals? Does something of us live on after death? If you have a soul, would it be possible to lose it?
All
2. Try
these words
as a prayer, meditation, or chalice lighting for this week.
---
This Sunday: 3/5/17
9:15
Nursery Care
Spirit Play for pre-5th grades, with a story from Zen Buddhism: The Farmer's Luck
11:00
Nursery Care
Spirit Play for pre-K, with a story from Zen Buddhism: The Farmer's Luck
Labyrinth Learning for 1st-5th grades, learning about Zen Buddhism
Middle School Group, learning about Buddhism with an episode of The Simpsons, "She of Little Faith"
12:30
Kindergarten-1st Grade Our Whole Lives (must be pre-registered)
High School Group
---
Our Theme Is: Wholeness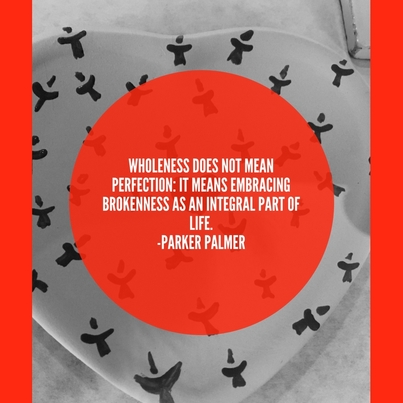 ---
Announcements and Upcoming Events:
---
Thank You!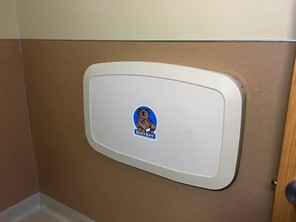 Thank you to Steve Tilley for installing our new diaper changing station!
---
Parents of Tween and Teens Meet and Greet: DATE CHANGE!!!!!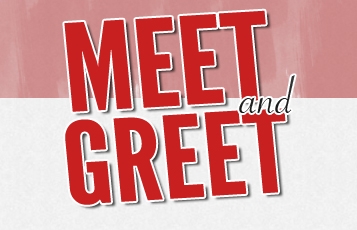 Are you parenting a tween or a teen? Please join us for a gathering of parents in this stage for the purpose of getting to know each other better!
Sunday, APRIL 30th NEW DATE, 12:30-1:30, lunch provided. We'll also have a room set aside for the tweens and teens to play board games while we gather as adults.
RSVP to dre@ouuc.org
---
Snacks Needed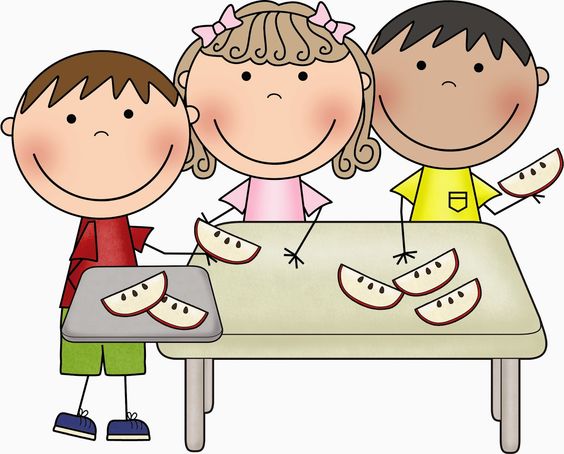 The snack cupboard is bare again! If you can, please bring in donations of non-perishable snack foods to stock the cupboard, or consider bringing a fresh fruit snack for class on a Sunday morning (call or email ahead to make sure no one else is also bringing a fresh snack).
Snacks must contain no: tree nuts, strawberries, or avocadoes. Gluten and dairy free snacks are encouraged as well.
Great ideas for snacks are: juice (we have cups, so bottles of juice are fine), popcorn, crackers, rice cakes, dried fruit, muffins, granola bars (if nut free), sometimes cookies.

---
Save the Dates: Chalice Camp 2017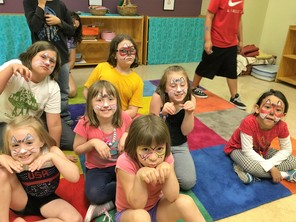 Chalice Camp for ages 5-10
FREE (donations accepted)
July 17-21, 9am-3pm
Registration opening soon
---
Yours along the Journey,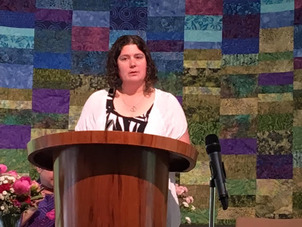 Sara Lewis, CRE
Director of Lifespan Religious Education
Olympia Unitarian Universalist Congregation
360-786-6383
My Blog: The Children's Chalice