In This Issue
Emily's Reflections
Invitation to Reflection
Sara's Reflections
Invitation to Practice
Upcoming Worship

Upcoming Worship
January 3, 2016
"In the Realm of the Possible"
The Reverend Emily Melcher
Diana Smith, OUUC Member and Aspirant to UU Ministry
We welcome Diana Smith, OUUC Member and aspirant to the UU Ministry, home from seminary. Today, she and Interim Minister, the Rev. Emily Melcher, reflect on the role of discernment in the realm of the possible.
January 10, 2016
"Organized Love"
The Reverend Dr. David Keyes, pulpit guest
Dr. Keyes holds up the importance of focus, clarity, and intentionality for a thriving spiritual community.
The Reverend Dr. David Keyes specializes in transition ministry in leading UUA congregations. Following settled ministry, he has spent 20 years as coach, consultant, cheerleader, pastor and preacher to congregations engaged in interim work. His special interest is in how churches are organized and governed, issues he has consulted on in more than a dozen congregations across the continent. Currently major gifts chair of the International Council of Unitarians and Universalists, he is a recipient of the Cornish Award for contributions to international partnership in liberal religion. David lives in San Francisco with his wife Judy.
January 17, 2016
"Changing the Possible"
(Multigenerational Service)
The Reverend Emily Melcher, Interim Minister
Sara Lewis, Director of Religious Education
Troy Fisher, Music Director and the OUUC Choir
The Rev. Dr. Martin Luther King, Jr. offered the United States a vision of beloved community. His vision, and the Civil Rights Movement in which it was embedded, transformed our understanding of what was possible. Today we celebrate children and youth whose transforming visions are changing our current understandings of what's possible.
January 24, 2016
"A New Bottom Line?"
The Reverend Emily Melcher, Interim Minister
Robert (Bob) Sipe, Emeritus Professor of Political Science at the University of Illinois, Springfield, and friend of OUUC
The English journalist and economics editor Paul Mason Paul Mason asserts: "Without us noticing, we are entering the postcapitalist era. At the heart of further change to come is information technology, new ways of working and the sharing economy. The old ways will take a long while to disappear, but it's time to be utopian." ("The End of Capitalism Has Begun," in The Guardian, July 17, 2015). This morning, a minister and a political scientist reflect on the possibilities inherent in the changes Mason describes. You can read Mason's article here: http://www.theguardian.com/books/2015/jul/17/postcapitalism-end-of-capitalism-begun
January 31, 2016
The Reverend László (Laci) Major, Balazs Scholar
Each year, Starr King School for the Ministry hosts a visiting scholar from Transylvania. During the scholar's stay in the US, they travel to UU congregations to teach and learn, continuing our cultural exchange. This year's Balazs Scholar, The Reverend László (Laci) Major, is completing Master's degrees in Theology and Pastoral Care, and serves as parish minister in Datk. The focus of his current scholarship is the pastoral care of families and the relationship between illness, health and faith.
January's Theme: Possibility
Possibility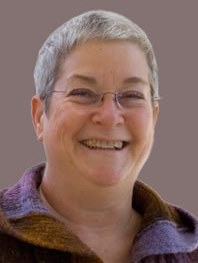 As I reflect on this month's theme, "Possibility," I can't help but be aware of how often life has taught me what is not possible, and what, among all the things that are possible, is worthy and wise.
When I was a small child, we had a swing set in our backyard, with swings that could easily be raised and lowered by the chains that suspended them. One day, I lowered the swing seat to its lowest position, and jumped over it with both feet, then raised it by a link or two and jumped over it again. I continued thus, raising the seat and jumping over it again and again, excited and proud of my capacity. Until my feet caught, and I felt flat on my chest in front of the swing. It had actually never occurred to me that there would come a point when I couldn't jump over it.
Told from an early age that I could be whatever and whomever I wanted to be, I have time and again found myself surprised by my limitations, though not always quite so painfully or dramatically. Because I have tended, almost reflexively, to push against the limitations, I have often been surprised and a bit disappointed when I see that others simply settle in to their limitations, rather than seeking to overcome them.
I've come to recognize that what's possible for me or for any human being is not unlimited, but is circumscribed by our innate gifts and limitations; our health; our upbringing; our access to safety, education, guidance, support and community; and ultimately, by death. Despite the promises of the self-help movement, the prosperity gospel, "The Secret," and the proliferating services that promise I can be, do or have all I've ever dreamed of, my life provides ample evidence to the contrary. None of us can be, do, or have it all. Nor can our congregations, our society or the world, and perhaps we shouldn't.
Life, it turns out, is not an endless buffet of possibility. The limitations can be sources of great creativity, of the discovery or development of new ways of being, doing, or living that might yield new paradigms of possibility, if we are discerning and wise enough to perceive them.
Invitation to Reflection:
What does it mean to a person of possibility? How is that different from "having your head in the clouds"?
Are there limits to what is possible for us as human beings? What limitations have you experienced in your life?
What is the value of pursuing the impossible dream? Do we need dreamers, prophets, artists and fools to push the boundary of what seems possible?
---
The Art of Possibility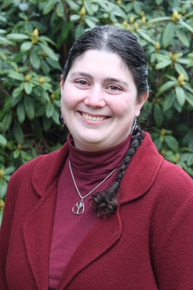 When I was a child, my father was fond of a poem that he quoted quite often and even for a while had a copy stuck to our refrigerator. I wish I could find the actual poem now, but what I remember of it was a line that said something like "they said it was impossible – until he did it" and the message that my father took from it, that we can do anything if we only want it badly enough.
This is not an unusual message to give a child. You can be anything, do anything, the sky is the limit if you only try hard enough. It can be an empowering message, but it also wasn't completely true for me. You see, I wanted to be a ballerina. I didn't just want to dance … I wanted to be a professional ballerina. I took classes and had private lessons and did auditions and worked at home and stretched and, also, developed an eating disorder. I was not naturally flexible, or naturally thin, but oh goodness … I wanted it badly. Coming to terms with the fact that it was not possible for me, or at least not possible in a healthy way, was one of the hardest lessons of my life.
And, on top of feeling that my dream had died, I also felt like it was my fault. You see – we can do anything if we only want it badly enough! So I must not have wanted it badly enough. It was a failure of will rather than a failure of the frail physical flesh.
Because of this personal story, I have resisted telling children that they can be anything, do anything. Limitations are real. But what is the alternative? Should we tell children they aren't good enough, big enough, small enough, etc, for some things? Studies have been done showing the damaging and limiting effect that such expectations and labels can have. If a teacher thinks they have great students, their students rise to greatness. If they think they have bad students, the students comply. So there is danger in describing the limitations you think you see, as well.
I've been struggling with this idea as I think about next month's theme, Possibility. And then I read the brilliant book The Art of Possibility by Rosamund Stone Zander and Benjamin Zander. This is not a book about being able to do anything you want; this is a book about being open to new ways of thinking and being and to failure as well. Here's a quote from the "Coda" of the book: "Before long you must have realized that the book had no intention of solving your problems or even of letting you browse. It was interested in providing you with tools for your transformation."
This thought-provoking book about embracing a new framework of possibility gave me a new thought about the story I have told about my life. What if the idea was never that I "could be anything"? What if the idea was that I had unknown possibility within myself? Then the "failure" of the ballerina dream was really just a redirection to other possibilities.
Perhaps what we need to say to children is not that they can do or reach some predetermined marker of "success", but rather than we do not know what might be possible in their lives. And this is not just a message for children. If we say, not that all things are possible, but that many things are and we don't know which things those are, and we just let ourselves be open to participating and trying and, at times failing or falling short. Because even the failures are part of the journey through possibility!
I envision this way of being as the words of one of my favorite hymns: Let it be a dance. Let us dance with possibility.
Sara Lewis, Director of Lifespan Religious Education
---
Invitation to Practice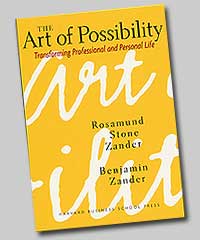 We usually give you an Invitation to Practice each month, but this month I'll instead point you toward this book. It is full of "practices" and in fact uses the metaphor of the way a musician practices to point us toward a way of transforming our life.
If you don't have time to read the book, you will get a little flavor of it on this
TEDtalk
by one of the co-authors, Benjamin Zander.
Engage with the theme of the month in any or all of these ways:
Come to Sunday worship, and after engage with the interactive theme display in the Commons during coffee hour
Children and Youth Religious Education programs will be organized around the theme of the month as well
Join Circles of the Spirit for small group ministry around the theme of the month.
Join the closed Facebook group: Soul Matters @ OUUC
Email your reflections, ideas, music suggestions, art responses, photos, etc. to SoulMatters@ouuc.org for possible sharing on digital platforms or in worship