This Week in Religious Education
---
Summer Reading and Social Justice?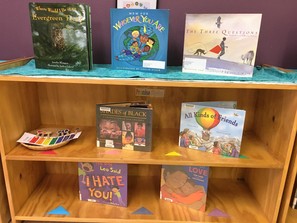 It's great to keep your kids' summers enriched with books, and we are enjoying our summer reading program here at OUUC.
And those books can also be a chance to bring all sorts of social justice issues to our kids. There are some great lists of books, like
this one for "woke" kids
.
Or, you might want to share "classics" or books that were your favorites when you were young with your kids. Many older books, such as
Little House on the Prairie,
contain openly biased attitudes toward people of color, indigenous people, women, people with disabilities, and others ... so how can we read those books to our kids and still promote social justice? The folks at Greater Good have some good suggestions in this article
How to Really Read Racist Books to Your Kids.
Coming up, on July 23rd, we'll be holding a White Supremacy Teach In (something that
2/3 of the UU Congregations in the UUA have done
this year as the larger movement grapples with our own internalized and structural white supremacy). On that Sunday we'll be examining white supremacy/lack of diversity in children's books in the RE class. I hope you'll come and join me, and I hope you'll take that conversation home and look at your own bookshelves as well.
Let's read and talk with our kids. Let's raise anti-racist and race conscious kids. And let's have fun doing it!
---
Announcements and Upcoming Events:
---
Spirit Play Class Needs Volunteers!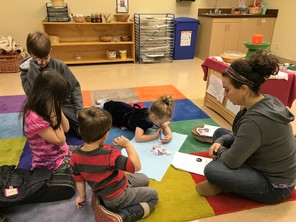 Spirit Play is a Montessori-based method (pre-5th at 9:15 and preK at 11:00) and will have stories chosen to coordinate with the themes of the month and to meet the four content areas of our Spirit Play program: Our UU Story, the Cosmic Story, The UU Principles and Sources, and The Wheel of the Year. It is also a goal for us to present diverse stories.
Job Description:

Team of 2-4 teachers, each teaching solo

Time commitment: About twice a month, teach during the 11:00 service. Small amount of prep time (about 15 minutes before class, and reading an email mid-week). Approximately 3-5 hours to do initial self-guided training materials, a Fall and Spring volunteer gathering (about 3 hours each), and an hour-long teacher in-service lunch on the 4th Sundays of each month (attend as often as you can).
Type of activity:

in this method, the teachers come in and read a story to the kids, using physical props that are put together in a "story basket".

The method here really is the message, as we strive to create an environment of calm, reflective, loving care for each individual's exploration of experiential wondering questions.

If you can sit on the floor and enjoy young children, this position is for you.
For the next church year, we need two more volunteers to work with this age group. If you are interested, please contact our DRE, Sara Lewis, to apply!
---
Summer Religious Education Volunteers Needed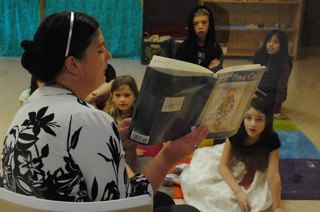 This summer our Religious Education program is "Rainbow Readers". We need volunteer readers to come to the 11:00 service and share a favorite picture book with the kids. If you don't have a book you'd like to read, our DRE can help you get one.
---
Interfaith Camp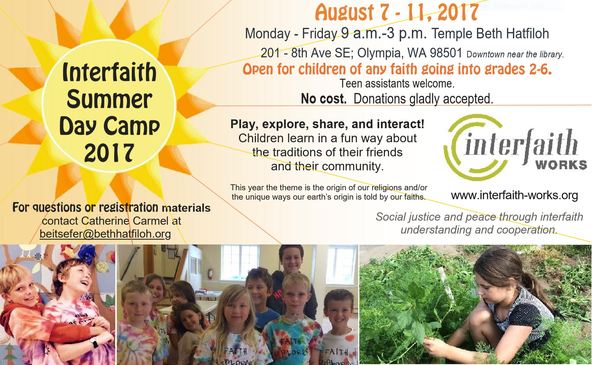 http://interfaith-works.org/event/interfaith-summer-day-camp-2017/
---
Join the OUUC Families Facebook Group

Join US here!
---
Yours along the Journey,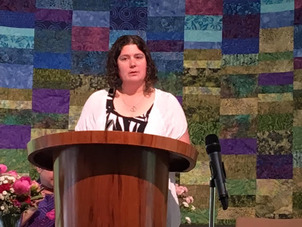 Sara Lewis, CRE
Director of Lifespan Religious Education
Olympia Unitarian Universalist Congregation
360-786-6383
My Blog: The Children's Chalice