Dear Families,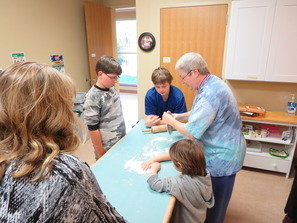 What a busy day we had last Sunday! So much good stuff going on, including Yule Play Rehearsal, Ornament Making Party, and Baking Cookies with Rev. Emily and her spouse, Anders.
The results of all that will be seen soon:
The cookies will be part of the Intergenerational Worship service next Sunday: A Feast for the Senses.

The ornaments will be on the Giving Tree, which will be in the Commons as of November 30th.

The Yule Play will be on December 13th.
Big Thank You's are due to: Amy Taylor for her work on the Yule Play; The Family Ministry Team (Tiffany Felch, Teresa Cooper, Sarah Meyer, Trish Kelso-Wright, and Karen Ahrens) for providing us with a delicious lunch of soup, bread, and pumpkin pie; all the kids and adults who made ornaments to decorate the Giving Tree; Anders Hornblad for the cookie dough; the folks of all ages who made cookies; and everyone who leant a hand for cleaning up.

---
November's Theme: Loving Hearts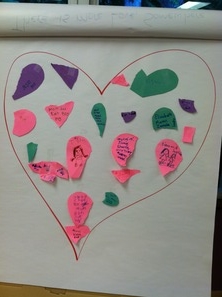 November's theme is Loving Hearts! Throughout this month we will explore Love as:
Compassion,
Care,
Courage,
and Gratitude
In our Children's Chapel on November 2nd, we learned a new song, There is More Love, Somewhere.
My blog post about this theme: http://childrenschalice.wordpress.com/2014/11/04/novembers-theme-loving-hearts/
---
Sunday and Every Day: Taking it Home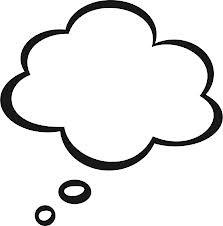 Last Sunday we talked about our theme, Loving Hearts, from the point of view of courage. We learned about real-life hero (and UU) Christopher Reeve and discussed what superpowers we would like to have to be able to make the world a better place.

To extend the conversation at home:
Christopher Reeve (a UU) was a hero who showed great bravery, but his legacy came through an awful and tragic accident.

What does this say about the meaning of real courage?

Some people seem to take bad things in stride while others crumple – what do you think is the difference? What makes someone resilient and strong?

When bad things happen to you or you need extra courage, what sustains you? Faith? Hope? Love? Just being Stubborn?

If you could have one superpower to help you face life, what would it be?

What role does your faith play in how you face the bumps in life?
---
This Sunday: November 23rd, 2014
This Sunday will be an Intergenerational Worship Service, so children will be included in the entire worship service instead of having religious education classes. The service will be designed for all ages, and I will have fidget bags available. Please do bring your kids to worship with us! Worship is the central communal act of a religious community, and our intergenerational services are the time when it is easiest for all ages to join in that communal act. I see our society as becoming increasingly age-segregated, and there are very few places left where different generations see and hear one another - church is one of those places! These are all good reasons to come as a family to the worship service this Sunday - but the best reason is that the worship service will be meaningful and enjoyable!
9:15

11:00
Nursery Care
Our Whole Lives (7th-9th grade, must have completed orientation)
12:30
This Week's Hospitality Team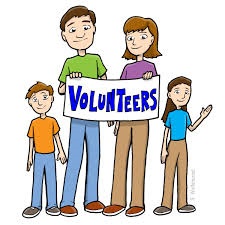 The Friendship Team (Pre-K grades) is serving as hospitality team this coming Sunday, November 23rd.

If you are in Pre-K, this is your week to provide Hospitality:

Bring cookies (drop off in kitchen).
Help Greet and hand out Orders of Service and Fidget Bags.
Upcoming Hospitality Team Schedule
November 23rd: The Friendship Team (PreK)
November 30th: The Helpers (1st-2nd grades)
December 7th: The Peregrine Falcons (3rd-4th grades)
December 14th: N.O.V.A (5th-6th grades)
December 21st: Middle School team
---
Announcements and Events
November RE Calendar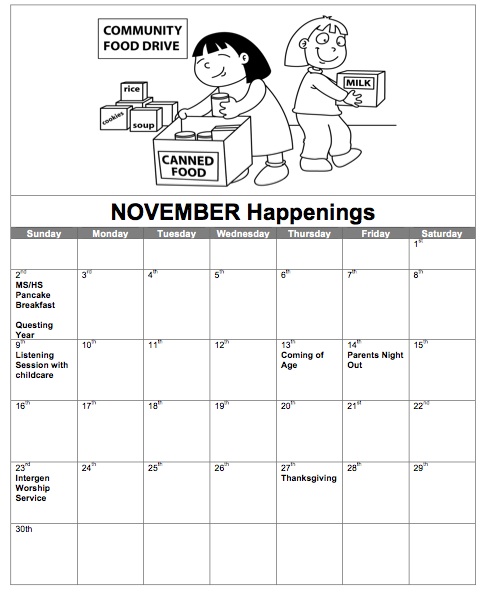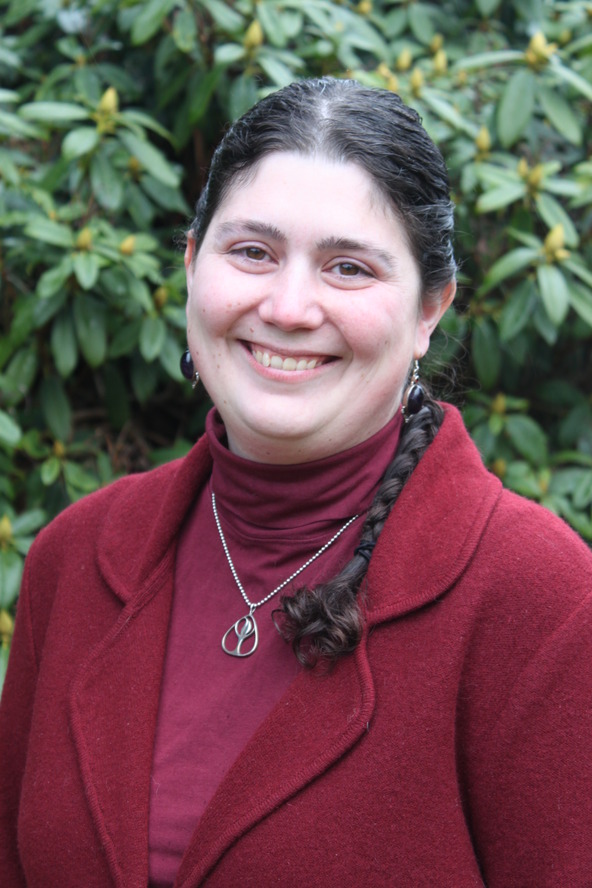 Yours along the journey,
Sara Lewis, Credentialed Religious Educator
Director of Lifespan Religious Education
Olympia Unitarian Universalist Congregation
360-786-6383 ext. 102
Office Hours: Wednesday 10-1:30, Thursday 10-4pm, Friday 9:30-noon; also available by appointment.

Sara's Blog: The Children's Chalice