In This Issue
To Risk
Emily's Reflections
Recommended TED talk
Sara's Reflections
Recommended Book
Upcoming Worship

Upcoming Worship
March 6, 2016
Fear or Vulnerability?
The Reverend Emily Melcher, Interim Minister
There's a big difference between being afraid and being unsafe. From OUUC's decision to host Camp Quixote a few years ago to the widespread Unitarian Universalist support of Black Lives Matter, we'll consider the relationship between the fear experienced by people with privilege, and the vulnerability of those who lack it.
March 13, 2016
"Credible Witness"
The Reverend Emily Melcher, Interim Minister
When we think about psychological vulnerability, about revealing ourselves to others, we often feel fearful. Somewhere deep within us, we believe we have to be strong, competent and capable not only to be worthy, but to be safe. What if the truth is that our strength lies precisely in our vulnerability, which provides the best opportunity for the deep connections we so desperately need? How does our congregation support us in meeting those needs?
March 20, 2016
The Reverend Vincent Lachina, Pulpit Guest
"These are the Least of Them"
In today's society, there is a very large sector, predominantly women, who live precariously on the edge of life. Many of them live in a constant fear that one more negative experience will push them from the small place of safety they cling to. Who are these women? What brought them to this place in life? How do we find ways to help and heal? These are questions each of us can explore as we learn to deal with our own vulnerability and theirs.
The Reverend Vincent Lachina is an ordained minister in the American Baptist tradition. He has served as Planned Parenthood's Northwest Regional Chaplain for eleven years, providing support to patients and community members in Washington, Northern Oregon, Alaska, Idaho and now the Hawaiian Islands. Additionally, Rev. Lachina works to create an active network of progressive congregations in the Northwest who support reproductive justice for women. He is an adjunct member of Planned Parenthood Federation of America's Clergy Advocacy Board, which provides guidance and advocacy on reproductive health and justice issues nationwide, and has served on the Board of Directors of the Northwest Immigrant Rights Project as a part of his passion on immigration rights.
March 28, 2016
Easter Sunday
"Transformation"
Multigenerational Worship
The Reverend Emily Melcher, Interim Minister; Sara Lewis, Director of Religious Education; and Troy Fisher, Music Director
The inspired and inspiring message of Easter is the possibility of the transformation of what we experience and how we understand it. Come celebrate this powerful Easter message with us!
March's Theme: Vulnerability
---
To Risk
To laugh is to risk appearing the fool.
To weep is to risk appearing sentimental.
To reach out for another is to risk exposing our true self.
To place our ideas—our dreams—before the crowd is to risk loss.
To love is to risk not being loved in return.
To hope is to risk despair.
To try is to risk failure.
To live is to risk dying.
--Anonymous (from Singing the Living Tradition)
Emily's Reflections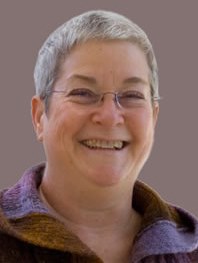 If the words of this anonymous poet (above) are true, it's not particularly strange that we human beings tend to hide our joy and suppress our grief; conceal who we truly are (warts and all) even from those closest to us; keep our deepest hopes and dreams locked inside; shield our hearts from love and hope; play it safe; and fail to live fully. To do it any other way brings us face-to-face with our vulnerability.
The late UU minister Forrester Church famously said that "religion is our human response to the dual reality of being alive and having to die." In other words, human beings created religion to help us deal with the reality of our essential existential vulnerability.
How does our religious tradition help us as we live within "the dual reality of being alive and having to die?" It brings us into real community with others, where we experience the reality that none of us is alone in our vulnerability, for all of us are vulnerable. It invites us to surrender our illusions about ourselves and lay aside our facades, to be real and honest with ourselves and one another. It deepens our sense of kinship with all humanity through recognition of our common existential vulnerability. It helps us grow spiritually by living fully within the limits our lifetimes. And it helps us find or make meaning, so that we might lead lives of meaning and purpose despite our finite capacities and time.
Our religious tradition helps us not by promising us eternal life, but by helping us to live fully, with our hearts wide open to laughter and weeping, to reaching out to others and sharing our ideas and dreams, to loving, hoping, and risking, for as long as life lives in us. It helps us, in the face of death, to say "yes" to life!
The Reverend Emily Melcher
---
Brene Brown on Vulnerability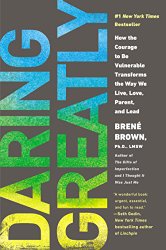 Watch this great
TED talk by Brene Brown
, and check out her books as well!
---
Sara's Reflections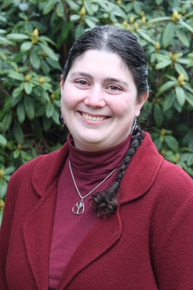 When I started to work with this month's theme it seemed like it would be a challenge to plan around, especially for the kids. Vulnerability? Yes, we are all vulnerable – to harm, to hurt, to disease, to disappointment, and ultimately we all die. But wouldn't it be nice if there was a time – like childhood – when innocence could be preserved and we didn't have to think about those things yet?
But then I began to think about the actual concerns of the real kids I know and work with, and it occurred to me that children know the reality of vulnerability all too well. They are small and dependent beings in a big, loud, fast world which was not designed for them. Their lives are filled with efforts to make them safer: car safety seats, bike helmets, crossing guards, baby monitors, food already cut up too small to choke on, and more. Despite all those efforts, they still get hurt. They cannot learn to walk without falling. They cannot love without experiencing loss as a beloved toy goes missing, a pet dies, or their "blankie" simply disintegrates from too much loving. And as children get older they will increasingly be aware of other vulnerabilities and losses: bullying, environmental degradation, endangered species, injustice in all its forms, war, and more.
How do we best equip children (or anyone for that matter) to cope with these realities? Well, in recent years researchers, educators, psychologists, and writers have been focused on qualities such as grit and resilience. I can't talk about grit without thinking of John Wayne, so instead let's talk about resilience. Resilience is the quality that allows a person to be knocked down by events in their life and still get back up again. Rather than letting failure drain their resolve, resilient people find a way to rise from the ashes and continue on.
Resilience doesn't come from avoiding those feelings or experiences of vulnerability. In fact, most educators agree that children develop resilience by facing challenges and having experiences of failure and loss, not by avoiding them. And this is where I've come around on my thinking about this month's topic: we can lean in to feelings of vulnerability and use them as a learning opportunity. In fact, as a regular practice I believe that would lead to greater resilience for us all, at any age.
Wondering how I resolved the issue of incorporating this theme into children's religious education classes this month? Well, we are in our "Abrahamic Faiths" year, so we will be exploring stories from that tradition that expose vulnerability: Noah's Ark and endangered species, David and Goliath and bullies, and the Crucifixion and death. Big heavy topics, but there is so much to learn by engaging with them.
Sara Lewis, Director of Lifespan Religious Education
---
The Blessing of a Skinned Knee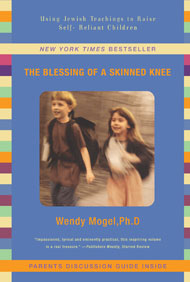 A favorite parenting book on this topic is the excellent The Blessing of a Skinned Knee by Wendy Mogel, Ph.D. I highly recommend it to parents and educators alike.
Engage with the theme of the month in any or all of these ways:
Come to Sunday worship, and after engage with the interactive theme display in the Commons during coffee hour
Children and Youth Religious Education programs will be organized around the theme of the month as well
Join Circles of the Spirit for small group ministry around the theme of the month.
Join the closed Facebook group: Soul Matters @ OUUC
Email your reflections, ideas, music suggestions, art responses, photos, etc. to SoulMatters@ouuc.org for possible sharing on digital platforms or in worship