Dear Families,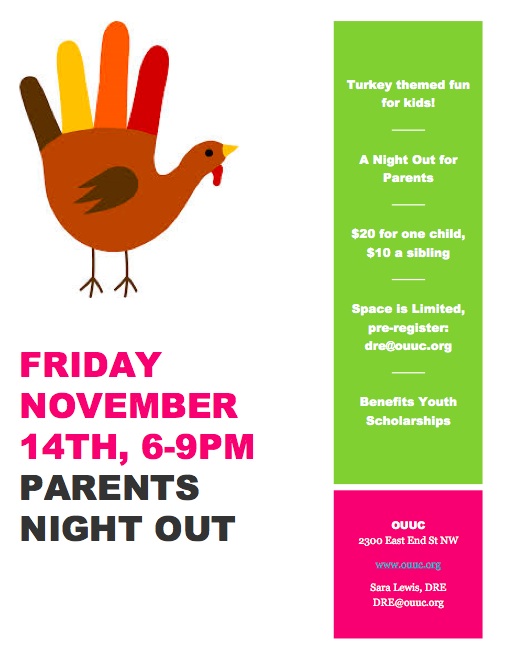 I was away last Sunday, celebrating my wedding anniversary with a lovely weekend away with my husband. A big thank you to Sarah Meyer for being my substitute so I could get away.
And then a bunch of stuff coming right up that I need to highlight for you:
Parents Night Out this Friday evening, 6-9pm. Kids will have a great time at church, you will get an evening free for a dinner out, or book club meeting, or ... however you want to use it! To sign-up, email me.
Ornament and Cookie Making Party this Sunday! This year we plan to have our Giving Tree feature ornaments made by the children and youth that can be taken as a thank you by everyone who contributes a donation to the Giving Tree project. Additionally, there will be an intergenerational Thanksgiving service on November 23rd, featuring cookies made by the kids with Rev. Emily and myself. We will have a making party this Sunday, with soup and bread served: 12:30-2pm ornament making, 2-4pm cookie baking.
Sunday there will be a practices for the Yule Play 12:30-2pm each Sunday. Performance will be on Dec. 13th. Written and directed by Amy Taylor. A great first rehearsal last week, but we need at least 2 more actors! Come one, come all!
---
November's Theme: Loving Hearts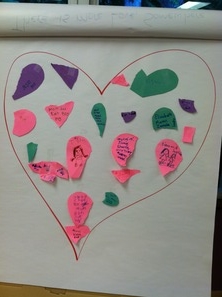 November's theme is Loving Hearts! Throughout this month we will explore Love as:
Compassion,
Care,
Courage,
and Gratitude
In our Children's Chapel on November 2nd, we learned a new song, There is More Love, Somewhere.
My blog post about this theme: http://childrenschalice.wordpress.com/2014/11/04/novembers-theme-loving-hearts/
---
Sunday and Every Day: Taking it Home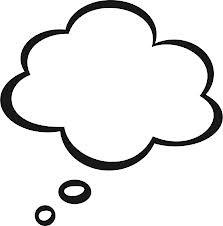 Last Sunday we talked about our theme, Loving Hearts, from the point of view of how we care for non-human life. We learned about Henry Bergh, had a Guest Dog visit the classrooms, and made dog and bird treats.

To extend the conversation at home:
Our First Principle is about the inherent worth and dignity of all - does this apply to animals also? Bugs? Plants? All Life?

Do you think humans are set apart from other animals (more evolved, more divine, etc)? Why or why not?

Our 7th Principle is about respecting the interdependent web of life - how does that inform how we treat non-human life?
To Act on the Lesson:
Learn more about the work of the ASPCA, and possibly make a donation toward their work on behalf of animals.

Locally, you can support our own Animal Shelter (or even adopt a pet if you are ready for your next animal companion).
Or you can extend a friendly gesture to some of our wilder animal companions with a bird seed treat put out somewhere in your yard or patio.

---
This Sunday: November 16th, 2014
Due to the low attendance at 9:15, we have decided to no longer do a Spirit Play class during that service. We will still have nursery care and will offer occasional special programs such as the Backyard Wildlife Class we are doing right now. If you have any questions or concerns about this decision, please let me know.
9:15
11:00
(We will be collecting an offering each week in the Spirit Play and Labyrinth Learning classes, if the children want to bring cash for the offering. For more on why and how we are doing this, read my blog post.)

Nursery Care
SpiritPlay (pre-1st grade) will have a story to illustrate the Yellow Promise: Yearn to Learn
Labyrinth Learning (1st-6th grade) Christopher Reeve: Superman and True Courage. The real story of how actor (and UU) Christopher Reeve lived his life after an accident left him paralyzed.
Our Whole Lives (7th-9th grade, must have completed orientation)
High School: Do We Have Courage?
12:30
Yule Play Practice
Ornament Making Party
2pm
Cookie Making with Rev. Emily
This Week's Hospitality Team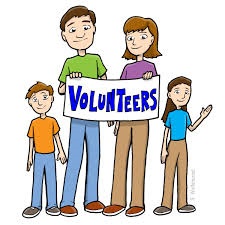 The Red Team (High School grades) is serving as hospitality team this coming Sunday, November 16th. They met for their pancake breakfast on November 2nd and chose a team name.
If you are in High School, this is your week to provide Hospitality:

Bring either cookies (drop off in kitchen) or healthy snack for kids (drop off on cart in RE wing)
(In the future teams will also help Greet, but a little coordination is still being organized so not this week yet. )
Upcoming Hospitality Team Schedule
November 23rd: The Friendship Team (PreK)
November 30th: The Helpers (1st-2nd grades)
December 7th: The Peregrine Falcons (3rd-4th grades)
December 14th: N.O.V.A (5th-6th grades)
December 21st: Middle School team
---
Announcements and Events
November RE Calendar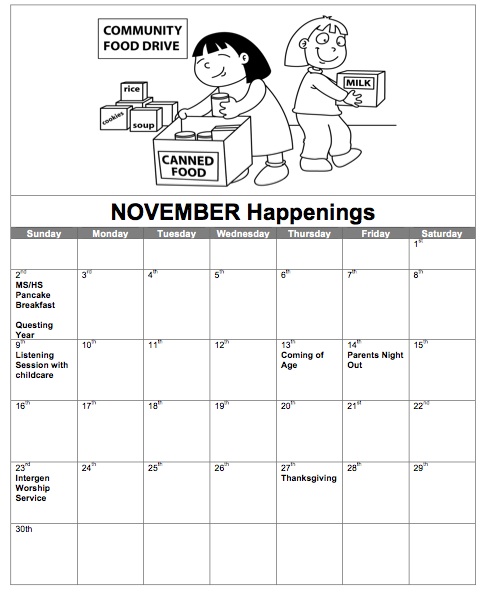 ---
Parents Night Out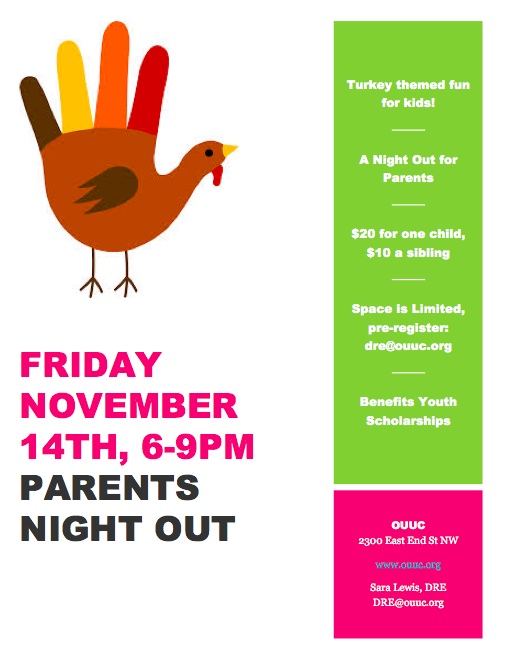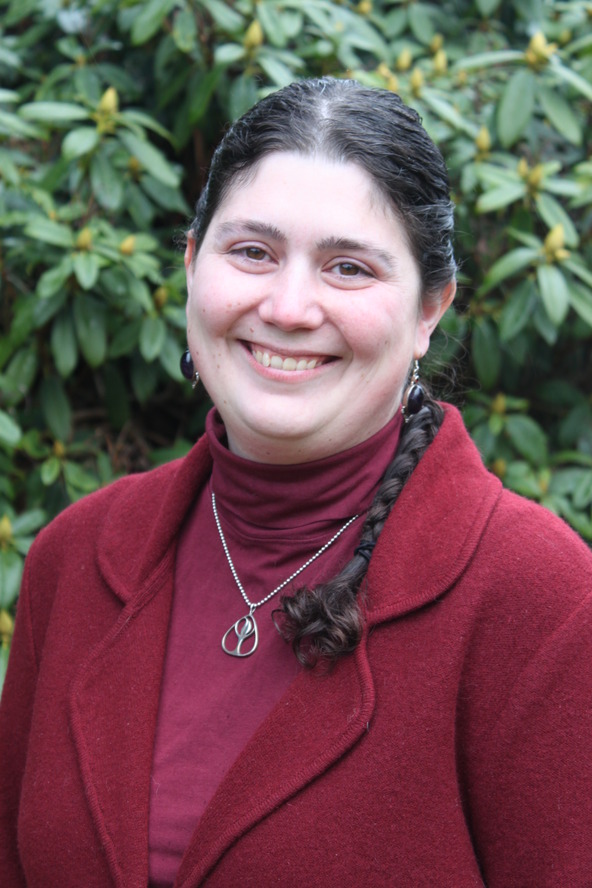 Yours along the journey,
Sara Lewis, Credentialed Religious Educator
Director of Lifespan Religious Education
Olympia Unitarian Universalist Congregation
360-786-6383 ext. 102
Office Hours: Wednesday 10-1:30, Thursday 10-4pm, Friday 9:30-noon; also available by appointment.

Sara's Blog: The Children's Chalice