This Week in Religious Education
---
Religious Education Classes Resume This Sunday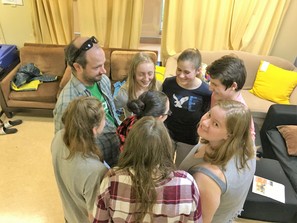 This Sunday we will resume all our Religious Education classes after the summer break. I look forward to seeing you all!
9:15 - Nursery Care and Spirit Play for Pre-5th grade (A lesson about the symbols and agreements of our community)
11:00 -
Nursery Care
Spirit Play for preK (Flaming Chalice Lesson, about the symbols and promises of our community)
Labyrinth Learning (1st-5th grade) Welcome Lesson
Middle School Group (6th-8th grade) Welcome Brunch
(High School group is meeting on Friday night instead of Sunday this week)
12:30 - Parent Orientation and Q and A
---
Announcements and Upcoming Events:
---
Have you seen our new mural?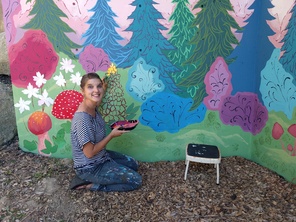 Thank you so much to Organdy Salvage Art and Design for the beautiful work on a mural in our children's play yard!
---
High School Youth Group Overnight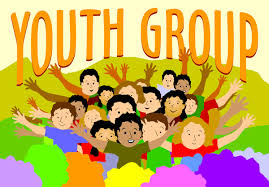 The High School group will kick off the new year with an overnight for fun, community building, and planning. All High School youth are invited. Please RSVP!
September 15th, 6pm to September 16th 9am
---
Parent Orientation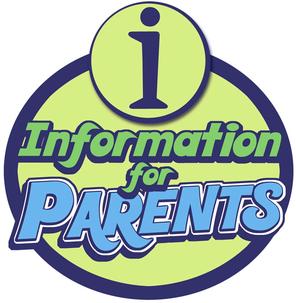 What are we planning to learn about this year?
What happens in RE classes?
How does OUUC keep kids safe?
When should kids stay home from RE?
Where would you meet your kids if we evacuated the building on Sunday?
Come find out answers to these great questions!
September 17th, 12:30!
---
2017-2018 Program Registration Open

It's time to register again! This year there are different forms for children and for youth.
---
Join the OUUC Families Facebook Group

Join US here!
---
Yours along the Journey,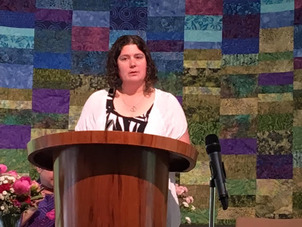 Sara Lewis, CRE
Director of Lifespan Religious Education
Olympia Unitarian Universalist Congregation
360-786-6383
My Blog: The Children's Chalice