December's Theme: Hope
---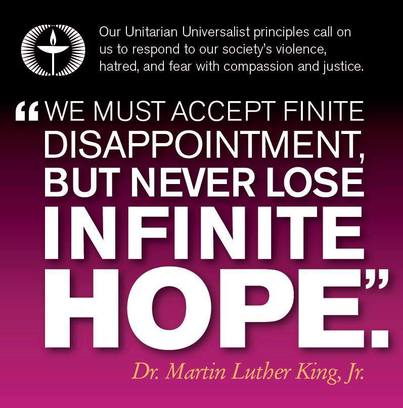 ---
Sara's Reflections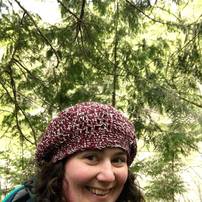 Hope is a noun. It's something that is just out there, intangible but still real.
Hope is also a verb. It's an action we can take, to hope.
Sometimes, I know I need the noun form of Hope. I am tired, this is hard, it's so dark, I'm frightened ... and there is Hope, like the last creature to fly out of Pandora's Box, giving me comfort and keeping me from giving up.
Other times, I know I need to do the verb form of Hope. You're tired, so I need to offer to help. This is hard, so I need to keep trying. It's so dark, so we need to gather and celebrate and cheer each other up. You're frightened, so I need to hold the light for you.
Even if all we can do is light one small candle, it is still something.
When I was a child, I loved the movie Pete's Dragon, and particularly the song I'll Be Your Candle on the Water sung by the lightkeeper as she waited for her lost love to return from sea.
During my husband's deployment to Iraq, I remembered that song and made it a practice to light a candle in the window of our home each night, as he was far away and in danger. It was my little light of hope.
The greatest reason I know for hope is that my candle was not alone. It, and I - we're never alone. The goodness of others, of the wondrous natural world we live in, of life itself, of God if you will, or Love .... there are too many little twinkly lights of hope in all of that for me to ever give up.
This is the perfect month, with the winter holidays and the longest night of the year, for us to reflect on Hope together. Let's join our lights!
---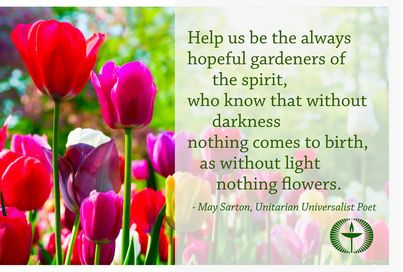 ---
"The future is dark. But my faith dares me to ask: What if this darkness is not the darkness of the tomb, but the darkness of the womb? What if our America is not dead but a country still waiting to be born? What if the story of America is one long labor? What if all the mothers who came before us, who survived genocide and occupation, slavery and Jim Crow, racism and xenophobia and Islamophobia, political oppression and sexual assault, are standing behind us now, whispering in our ear: You are brave? What if this is our Great Contraction before we birth a new future? Remember the wisdom of the midwife: "Breathe," she says. Then: "Push."..."
---
Reflection Questions:
What if your darkness is not the darkness of the tomb, but instead the darkness of the womb? What if this pain of yours is not about death and loss, but new life trying to be born? Could it be that Life - like any good midwife - is calling you to "breathe and push"?

Who is hope for you? Whose way of being in the world helps you believe that tomorrow will be better? What are you doing to ensure that their inspiration remains front-and-center rather than faded and far away?
1.
---
Soul Matters Discussion Circle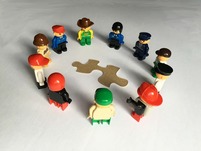 Join us on the 2nd Sunday of each month, 12:30-2:00 (Bring Your Own Lunch) for an open Discussion Circle on the theme of the month.
November's Discussion Circle will be on December 10
---
Our Spiritual Exercise
Spreading Our Stories of Hope
Instead of options this month, we are all invited to do one single exercise together:
Spend some time remembering how you've been saved by hope.
And then bring that story of hope to your group to share.
Hope rarely descends or magically appears. Most often, it's passed on. It comes to us as a gift. We don't find it, as much as we receive it. And almost always, that gift comes in the form of a story. Hearing tales of others finding their way through the dark helps us trust that light is waiting at the end our tunnels as well. Listening to others talk about their sources of hope helps us notice the many resources available to us. Simply put, hope can't spread without our stories. Light doesn't travel through the dark on its own. It hitchhikes on the tales we tell each other.
So this month, let's give each other the gift of hope by sharing the gift of our stories. We all have them. Some of us will talk about that person whose belief in us enabled us to believe in ourselves. Others will talk about how we held on through depression for the sake of kids. More than one of us will name that moment when we realized that the darkness was not our enemy but actually contained a gift. At least one of us will likely talk about the magic of "faking it until we made it." Still others may share their experience of stumbling upon one of those beautiful "It Gets Better" videos. In the end, the details of the stories are less important than the act of bringing them all into the room. Surrounded by each other's stories, the circle can't help but become lit up.
Besides bringing a personal story of hope to your group, consider also bringing in a symbol/token that represents the essence of your story. You might also want to keep that symbol/token close to you during the weeks before your meeting, as a way of both helping you remember the details and offering gratitude.
During your group session, after everyone has shared their story, be sure to leave time for everyone to talk about what happened as the many stories of others washed over them.

---
Other Media to Inspire:
Andy says to Red, his friend and fellow prisoner, "You need it so you don't forget there are things in this world not carved out of gray stone. There is something inside that they can't get to - they can't touch - it's yours."
Red asks, "What are you talking about?"
Andy replies, "Hope."
I Believe in Hope! (some explicit language)
Joanna Hoffman
https://www.youtube.com/watch?v=qis1WwQ9miw
"The truth is I pretend to be a cynic but I am really a dreamer who is terrified of wanting something she may never get…" Maybe hope is stupid
"I Hope", The Dixie Chicks, https://youtu.be/Lm2TtsLHUYs
Reflection: We've Hoped Our Way Into Our Current Crisis
"We're urged to embrace hope as an antidote. Hope for a brighter day. Hope for justice. Hope for peace. Hope that compassion will win out. But speaking for myself, I'm giving up hope. Not that I don't understand the impulse. It's tempting to think that looking to the future will get me through hardship. But in my life's struggles, hope hasn't worked out that way. Too often hope has hardened into anticipation and expectation for specific outcomes…"
---
Family Resources
What to Do about Christmas? A Unitarian Universalist family rejects, then embraces, holiday season rituals and traditions.
By Michelle Richards, UU World Parenting Blog, 12/14/2015
Moana, Rated PG
http://www.imdb.com/title/tt3521164/
In Ancient Polynesia, when a terrible curse incurred by Demigod Maui reaches Moana's island, she answers the Ocean's call to set things right. Suggested for "Hope" by Lynnie Lee, Topeka, KS
---
Faith In Action: Guest At Your Table
We do not heal alone, and we can partner with others around the world for healing and justice. This month pick up a
Guest At Your Table
Box at OUUC and collect money for our UUSC partners.
---
To receive other recommendations, words of wisdom, reflection questions, and more all through the month as we engage with this theme, join the
OUUC Soul Matters Facebook Group
!
In This Issue
Sara's Reflections
Reflection Questions
Spiritual Exercise
Recommended Media
For Young Souls, Parents, Teachers, and Caregivers
Faith In Action
Words of Wisdom

---
Each of us has a unique part to play in the healing of the world. ~ Marianne Williamson
---
Hope begins in the dark, it's a stubborn hope that if you just show up and try to do the right thing, the dawn will come. You wait and watch and work!
---
Hope has to be seen to be believed. It has to be made visible. It has to be something we can feel and touch. We are called to be persons who embody hope for one another. We have to be each other's partners in hope.
---
The danger of hopelessness is that we can lose each other. In times of hopelessness, it's easy to get scared of everything and everyone. It's easy to start believing that your neighbor is the problem and that hoarding is a better strategy than generosity. The problem is that when community starts to break down, we lose the most important source of hope we have: each other.
---
I still value hope, but I see it as only part of what's required, a starting point. Think of it as the match but not the tinder or the blaze. To matter, to change the world, you also need devotion and will and you need to act. Hope is only where it begins.