2015-2016 Religious Education Programs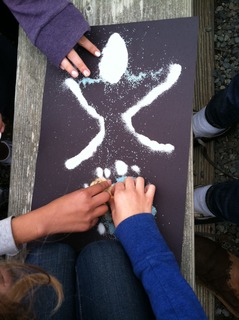 All the children and youth programs will begin again on September 20th. This year we will be coordinating RE programs with worship and small group ministry, as part of our 10 month experiment in Theme Based Ministry.
Our programs also follow a three year rotation plan for our religious literacy learning (because learning about ALL the world's religions in one year is just too much!). We rotate between: Abrahamic Faiths (Judaism, Christianity, and Islam), Asian Religions (Hinduism, Buddhism, Taoism, and more), and Indigenous Traditions and Paganism.
This year will be our year to focus on the Abrahamic Faiths, so there will be more stories from the Hebrew Scriptures and the Bible as well as learning about Islam.
The first classes for all age groups are on September 20th. Please come by our Parent Orientation Station in the Commons between or after services.
Register Now: https://secure.jotform.us/form/52165751231146
Sunday and Everyday: Taking it Home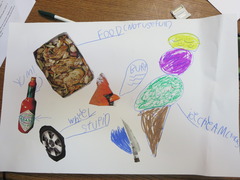 The class this Sunday was a wrap-up of our summer exploration of the interdependent web of life, with a yarn-web game and collage making of our own interdependent webs.
Extend the conversation at home:
What plants and animals are in your interdependent web of life?

How does something that happens to one part of the web affect the rest?

How can we respect the interdependent web of life?
Act on it:
The ultimate "it affects us all" issue is climate change. Join in with our Unitarian Universalists addressing climate change at Commit2Respond: http://www.commit2respond.org/

---
Next Sunday: September 13th, 2015
Ingathering/Water Communion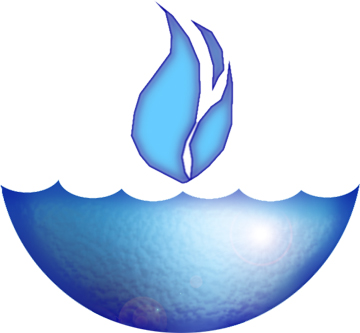 This Sunday will be a Multigenerational Worship Service, to celebrate our Ingathering and share in a Water Communion. You are invited to bring water from your summer to share in the communion.
There will be no Religious Education classes other than nursery care, and we must limit attendance in the nursery to 12 for safety reasons. Parents of older children, please give precedence to babies and toddlers and keep your older children in the worship service with you. I will have fidget bags prepared for the kids, and the service has been designed with all ages in mind.
Worshiping together can be an important part of family time!
---
Announcements and Upcoming Events
The Ministerial Search Committee Wants to Hear From You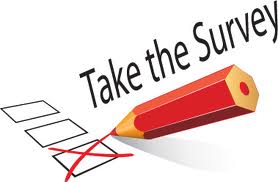 The Ministerial Search Committee has created a survey, and want to hear from members, friends, and children and youth. This is an important chance for you to be heard and help inform the search process. Kids are welcome to take the survey as well as adults.
Fill the Snack Cupboard!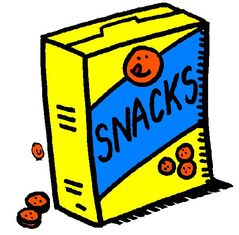 In the past few years, we've tried many ways to organize parent volunteers and snacks. This year, we are going with a simple plan:
Let's Fill the Pantry!
Please bring donations of non-perishable snacks for the RE Cupboard, and we can bring them out as needed for classroom snacks. Items we'd like:
rice cakes
cookies - gluten-free and "regular"
crackers - gluten-free and "regular"
dried fruit
juice boxes
popcorn
veggie chips, potato chips, and corn chips
nut-free granola bars
If you feel moved to bring something fresher for snack on any given Sunday, fresh fruit is always welcome and we'd love that too!
Middle School Conference, September 25-27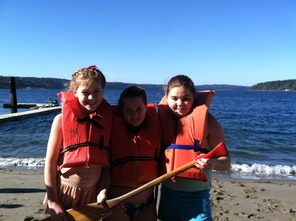 Each year, the middle school (6th, 7th, and 8th grades) youth of the Puget Sound area UU Congregations gather for a conference on Vashon Island. They worship, play, learn, and explore together, and in the process begin to make connections to the larger Unitarian Universalist world beyond their home congregation. Through the years, and on into High School CONS and beyond, some amazing friendships are built. I think this is something all our Middle School youth should go do!
Cost is $120 before September 4th and $135 after that. We have two parent chaperones attending and will be arranging carpools. Some half-scholarships are available, check with me if that would help your youth attend.
Registration is now open. For a registration form, email me at dre@ouuc.org, or stop by on Sunday for a printed form.
---
Yours along the Journey,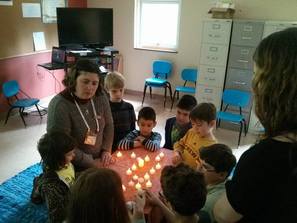 Sara Lewis, CRE
Director of Lifespan Religious Education
Olympia Unitarian Universalist Congregation
360-786-6383
My Blog: The Children's Chalice