January's Theme: Prophecy
---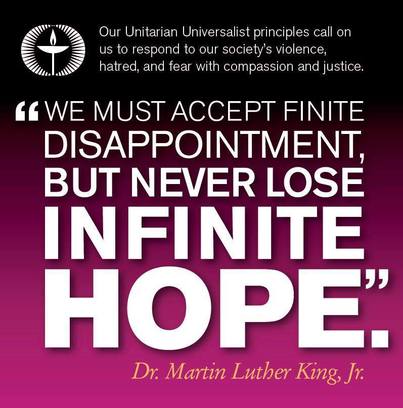 ---
Sara's Reflections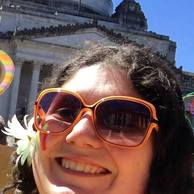 What is a prophet? In the tradition of the Jewish Scriptures, the prophets were those who spoke about and for God, judging and correcting what had gone wrong in their societies and their times. Modern-day prophets might include Martin Luther King, Jr., or others who have spoken truth to power and described a vision of another way of being in this world.
Who is a prophet? The 20th Century Unitarian theologian, James Luther Adams, described "the prophethood of all believers" as institutions (such as our congregation) where members are committed to working together to judge and correct their society. In this sense, we are all, and indeed must all be, prophets. We must learn to weigh how things are against how they should be, and speak that truth.
For many of us, this latest presidential election felt like a wake-up call. I've heard many of us, both long-term members and the many visitors who have come since the election, say that the election made us realize we weren't doing enough. There seems to be no room for complacency anymore, and hope in a better world may have taken a bit of a tumble. So, what will we do now?
Now, more than ever, we need prophets. We need people who see and judge where we have gone astray as a society. We need people unafraid to speak their truths. We need people with the imagination to describe a different way of being in this world. We need to listen to those people, whoever they may be, and we can also be those people.
---
Spiritual Exercise
Re-examining MLK Day
Parker Palmer writes, "Avoid the bad habit of domesticating the prophet of your choice, turning him/her into a cheerleader for your way of thinking and way of life." These words tragically describe what so often happens each January to Martin Luther King Jr. His call for equality and justice is regularly reduced to an invitation to embrace diversity and ignores his demand to turn the economic social order on its head. Treating him as a "saint" ends up hiding how radical he was. So this year, what can you do to honor "the radical MLK"? Here is some inspiration:
---
Other Media That Might Inspire: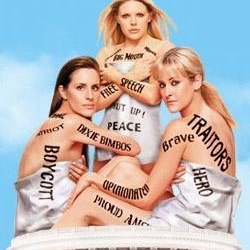 Songs
The Times They Are C-Changin.
https://www.youtube.com/watch?v=e7qQ6_RV4VQ
Holy War
https://www.youtube.com/watch?v=7E_5AU9guB4
Movies
Shut Up and Sing
A documentary on the Dixie Chicks in the wake of singer Natalie Maines' anti-George W. Bush statement at a 2003 concert.
---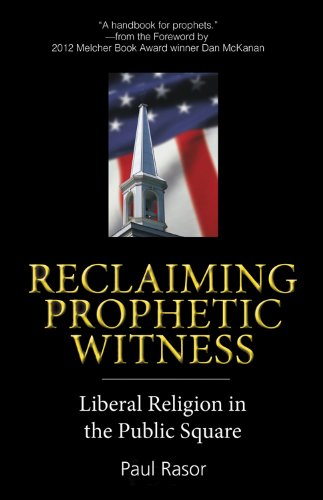 A call for religious liberals to speak their truth in the public square, and reclaim the heritage of liberal religious prophetic witness.
(There are some copies available in the church library.)
---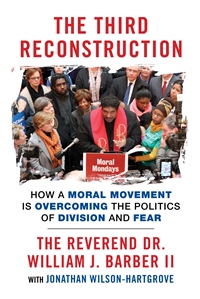 Chosen as the UU Common Read for 2016-2017, this inspiring story of coalition building and justice seeking can point us all toward new possibilities for a more just and loving society and politics.
You can register now for Rev. Carol McKinley's class for the UU Common Read. Class begins January 26th.
We did a bulk order of the book, and you can purchase a copy in the DRE's office. Two copies will also be loaners in the church library.
---
To receive other recommendations, words of wisdom, reflection questions, and more all through the month as we engage with this theme, join the
OUUC Soul Matters Facebook Group
!
In This Issue
Sara's Reflections
Spiritual Exercise
Recommended Music
Recommended Books
Words of Wisdom

The prophetic liberal church is the church in which all members share the common responsibility to attempt to foresee the consequences of human behavior (both individual and institutional), with the intention of making history in place of merely being pushed around by it. Only through the prophetism of all believers can we together foresee doom and mend our common ways. ~James Luther Adams, UU theologian
---
Behind the lone prophet who speaks up, there is a group. …it is always a mistake to imagine that lone prophets are really alone. … We should think of Jesus this way as well. It is a mistake to see him as an isolated, heroic individual. It is better to see him as the crest of a wave, the sparkling foam breaking brightly from the force of a whole ocean moving and swelling up from underneath. I sense among Unitarian Universalists these days a deep desire to affirm the ocean that is within and beneath the voices of individual conscience that we celebrate.
Rev. Dr. Rebecca Ann Parker, CLF reflection