This Week In Religious Education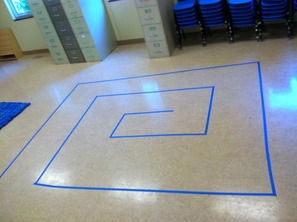 I was away last Sunday, and was sad to miss the last class of the 2014-2015 church year! I hear it was fun, especially the exploration of labyrinths in the Labyrinth Learning Class. Thank you to all of this year's RE Volunteers for making another wonderful year of religious education possible!
It's time now to look ahead to the 2015-2016 RE year, and if you've ever considered volunteering in RE, please do so! Did you know that it takes a team of at least 24 volunteers to put on our RE program? We need you! Contact me at dre@ouuc.org if you are interested in joining this fun team.
Sunday and Everyday: Taking it Home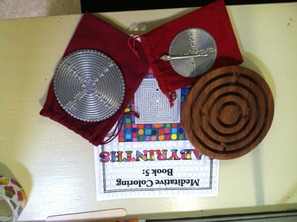 In Spirit Play (pre-K) this Sunday the children had the Flaming Chalice Lesson, the core lesson for this age group, with the message that we are a diverse community organized around the symbol of the flaming chalice and our 7 Promises to one another (the 7 Principles).
In Labyrinth Learning (1st-6th grade) there was fun exploration of the labyrinth as a spiritual practice.
High school youth met to reflect on the year.
Extend the Conversation at Home:
What was your favorite thing you did this year in RE?

What was the most meaningful thing you did at church this year?

Why do we go to church as a family? What do each member of the family value about the church community?
Take Action as a Family:
Explore Labyrinths as a spiritual practice: http://labyrinthsociety.org/make-a-labyrinth

---
This Sunday: June 7th, 2015
This Sunday is a Multigenerational Worship Service. There will be no RE classes other than Nursery Care.
9:15

11:00

Volunteer to Be a Junior Greeter This Summer!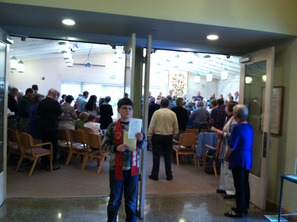 Children and youth of all ages are invited to join the Greeting team on Sunday mornings, wearing one of our lovely Junior Greeter "Welcome" scarves and handing out orders of service or just saying "Hello!" to folks as they come through the doors.
If you would like to volunteer as a Junior Greeter, just let me know on any Sunday you are at church and we'll get you set up!

---
Announcements and Upcoming Events
Jabberwocky Skit for the Children and Youth Service, June 14th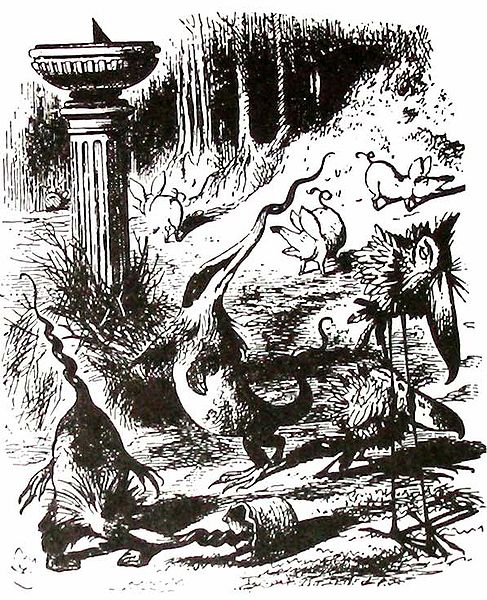 We will have a dramatic skit/reading of Jabberwocky, as adapted and directed by Amy Taylor, at the worship services on June 14th.
For questions or to RSVP, email me at dre@ouuc.org
Pictured is an original illustration for the poem, Jabberwocky, (It is in the public domain).

---
Help In Summer RE!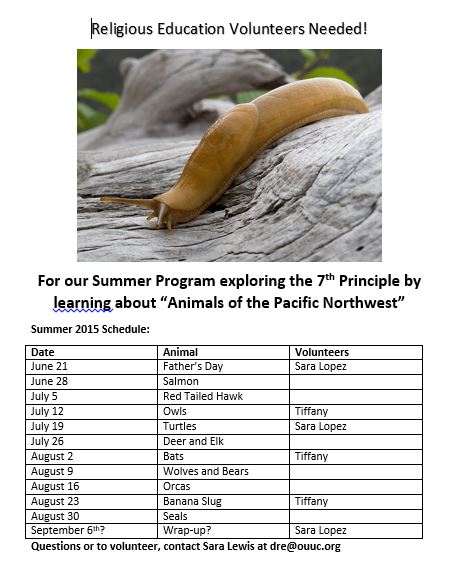 ---
Youth Sundays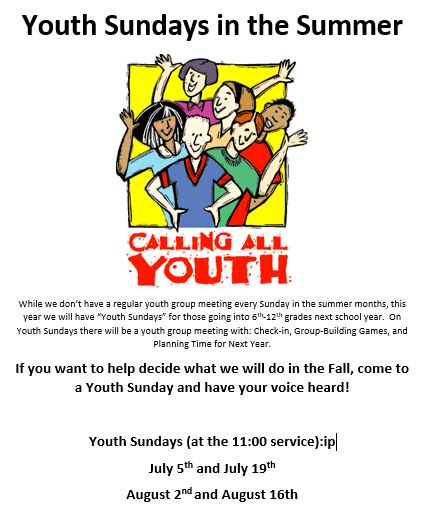 ---
Chalice Camp 2015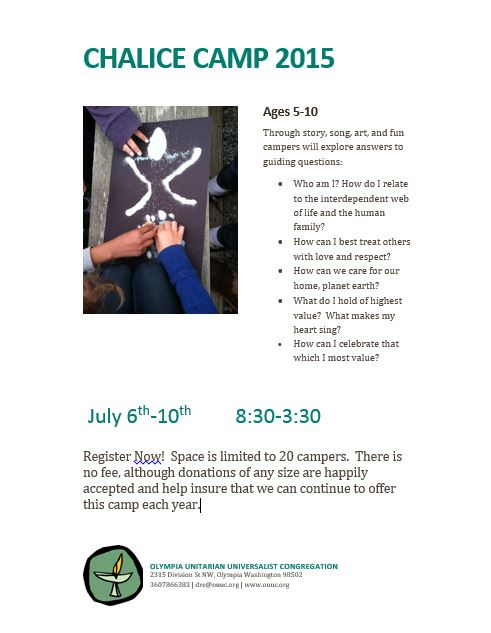 Interfaith Camp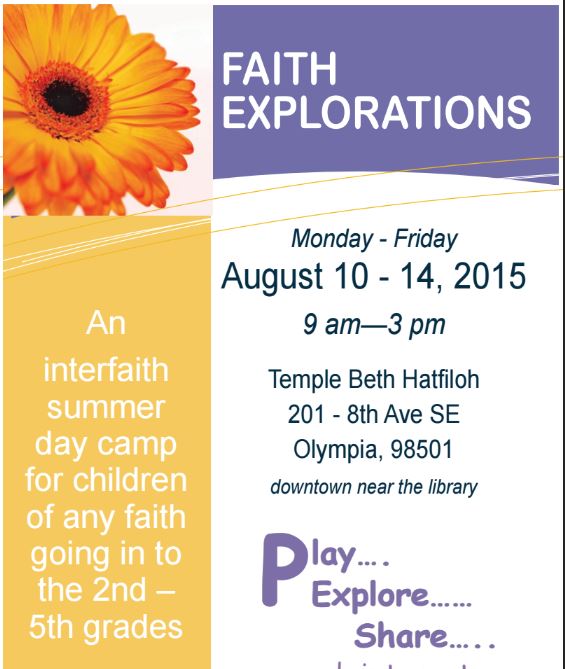 Interfaith Works sponsors this summer camp, hosted at Temple Beth Hatfiloh. For more information, or to register, contact Catherine at beitsefer@bethhatfiloh.org
---
Yours along the Journey,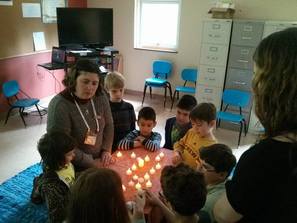 Sara Lewis, CRE
Director of Lifespan Religious Education
Olympia Unitarian Universalist Congregation
360-786-6383
My Blog: The Children's Chalice