Tonight is Solstice! Welcome the Sun!
A Solstice Celebration at Home
There are many ways to celebrate
the winter solstice
(December 22nd this year), but a simple one that my family enjoys together each year goes like this:
1. Prepare by gathering up a lot of candles on your dining table/a central table, matches or a lighter, and have a few flashlights on hand too. You may also want to prep music ahead of time. Just try to have everything together before you move on to the next step, in the dark.
2. In the evening, gather around that table, then turn off all the lights in your house. Sit together in the darkness, and talk about the dark: how it makes you feel, why we are passing through this dark time, and what we have been thinking/feeling/learning/growing this time of year.
3. When you are ready, light one candle. You can say something like "in the dark there is still hope" or any other words that feel right to you.
4. Then the fun part: light all the candles! A blaze of light! Turn on all the lights! Play music to welcome the sun (I blast the Beatles song Here Comes the Sun while my kids race around the house turning on all the lights and shouting Sun! Sun! Sun!).
Christmas Eve Service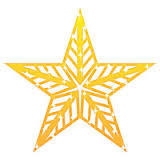 Intergenerational Christmas Eve Service – December 24, 5:00 pm.
-The Reverend Emily Melcher and Director of Religious Education, Sara Lewis
Please join us for an intergenerational service of carol singing and a participatory retelling of the Christmas story, led by the Reverend Emily Melcher and Director of Religious Education, Sara Lewis. Please bring a small plate of your favorite Christmas treats to share after the service.
Please note that our nursery staff have the day off, and there will be no nursery care during the Christmas Eve service. Babies and toddlers are welcome in the worship service!
---
December's Theme is Anticipation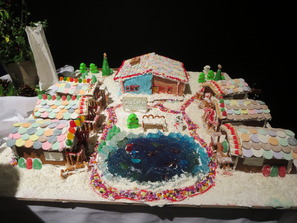 Guiding questions for this month are:
What do you hope for? Look forward to?
How good are you at waiting? What can make waiting easier?
What are you waiting for? What should you do now?
See our
Soul Matters
email for more about the theme of the month.
---
Sunday and Every Day: Taking RE Home
The Nativity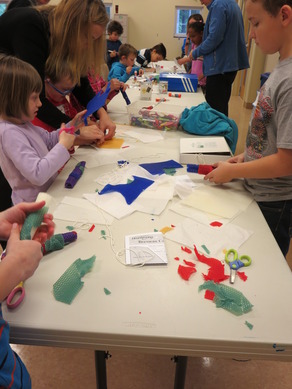 Last Sunday we learned about the story of the Nativity. Spirit Play (pre-K) learned about the Mexican custom of Posadas, and in Labyrinth Learning (1st-5th grade) the story was told through the
Bricktivity
.
Extend the Conversation at Home:
1. Why do we tell this story about the birth of the baby Jesus at this time of year? How does this holiday relate to the coming of light in the darkness (Winter Solstice)?
2. What lessons can we learn from this story about how to treat each other? What did Joseph and Mary and Jesus need and where did they find it?
3. Who do you think Jesus was? Is this story history or myth? Does it matter to you?
---
Next Sunday: December 27th, 2015
Our DRE, Sara Lewis, will be on Vacation this Sunday. There will be no Religious Education classes this Sunday. Children and youth are welcome in the worship service.
9:15
11:00
---
Feast of Fools, January 10th
Feast of Fools
on
January 10th
following the second service
Join us for a beach party and airband show in the Commons to celebrate the traditional
Feast of Fools
and
Twelfth Night
! Jusby the Clown with be our Lord of Misrule. Pies may be flying! Please dress in beachwear (over long-johns or clothes), bring beach chairs and towels, and a picnic basket of potluck goodies to share. Sign-ups for the airband show and potluck will be coming up. There will be rehearsals for the airband show and outrageous finale on
Sunday, January 3rd
following the second service, and
Friday, January 8th
from
6:30 to 8:30 p.m.
Get you silly on!
---
Yours along the Journey,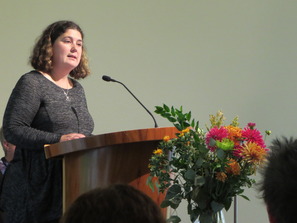 Sara Lewis, CRE
Director of Lifespan Religious Education
Olympia Unitarian Universalist Congregation
360-786-6383
My Blog: The Children's Chalice
On vacation: December 25th-January 2nd