This Week In Religious Education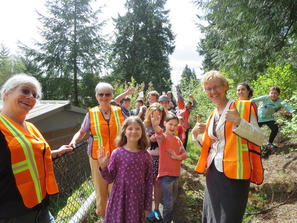 We had a fire drill during both services yesterday - and it was a great success.
This is a good time to remind you all that in the event of a real emergency the RE volunteers would evacuate the classrooms onto the sidewalk behind the shed on the north end of the upper parking lot, and that is where you should come to look for your children. If it was an earthquake instead of a fire, we would first shelter in the classroom and then evacuate after the shaking stops.

Sunday and Every Day: Taking It Home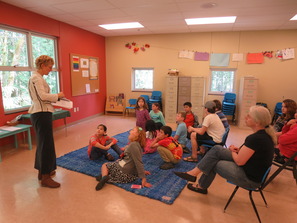 This Sunday we began the lessons for the April theme: Mother Earth. This month we will be exploring the divine feminine as it is found in indigenous traditions from around the world and modern neo-paganism.
In Spirit Play (pre-K) the class had the story Earth Mother, based on the book by Ellen Jackson.
Labyrinth Learning (1st-6th grade) explored many visions of the goddess, watching this video and then having a choice of making a goddess doll, learning a new pagan song, or working with goddess oracle cards.
In the High School group, there was a discussion of Safety: whether we can accurately judge risk, how we can stay safe, what is our obligation to keep ourselves and others safe?
To extend the conversations at home:
When you picture the divine, do you picture something male or female? Or neither?
Why is it important to have an idea of the feminine as being divine?
There are all types of goddesses represented in the traditions from around the world. Do you have a favorite goddess? Why?
Goddess imagery shows the female body as being holy, sacred, or divine. How is this a more positive idea for women and girls than the idea that the female body is something wrong, bad, or even sinful?
---
May's Theme: Mother Earth
This month in our religious education classes, as we continue to learn about indigenous traditions and paganism, the theme will be Mother Earth. We will explore the female divine as it has appeared in traditions from around the world, and look at ecological perspectives that use the metaphor of Goddess or Mother for nature and the earth.
This Sunday: April 19th, 2015
9:15
Nursery
K1 OWL (pre-registration required)
11:00
Nursery
Spirit Play (pre-K) will have the story The Earth is Our Mother.
Labyrinth Learning (1st-6th grade) will have the story of the Corn Mother from the Cherokee tradition, and then have choices of stations having to do with agriculture, gardening, and sustenance.
Combined Middle and High School group laser tag party (see announcement below).
This Week's Hospitality Team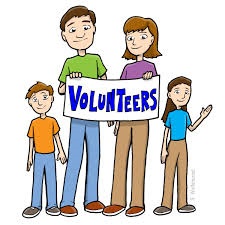 This week's hospitality team will be the 5th-6th grade team. If you are on this team, please bring a healthy snack to share in the children's program. If you would like to be a Junior Greeter and help hand out orders of service before the worship service, arrive by 10:45 am and check in with me to get a stole and a spot on the greeting team.

The (updated) upcoming schedule for Hospitality Teams:
April 19th, 5th-6th grade team
April 26th, 7th-8th grade team
May 3rd, Pre-K Team
Middle School and High School Laser Tag Party This Sunday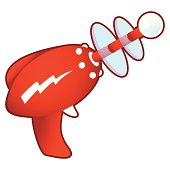 April 19th, noon, joint Laser Tag Party. (Cost will be $14 per youth, plus we bring our own food in, please contribute what you can toward that). Carpooling from church, then pick your youth up there: Laser Fun Zone in Lacey. We need one or two parent chaperones/drivers. They need to know how many are coming, please RSVP to me.
---
Announcements and Upcoming Events
Youth (grades 6-12) Team for Crop Walk, May 3rd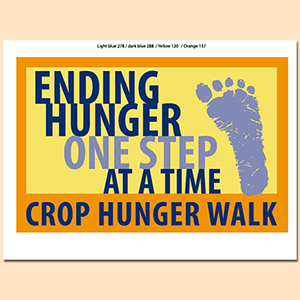 Crop Walk is an annual event of Interfaith Works, to raise funds for both local and global hunger relief. I have participated in Crop Walk many times, and found it to be a rewarding experience. "We walk, because they walk". All around the world, people have to walk for safe food and water. And because of that, we will walk this one time, even though our access to safe food and water is so much easier.
Youth, please join the team! Sign up for the walking team, and then set-up your own online page to ask for donations from your family and friends.
And then we will walk together on May 3rd! Save the date!
******
---
Yours along the Journey,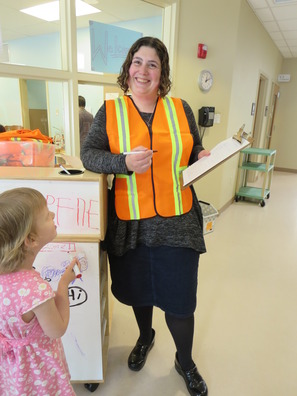 Sara Lewis, CRE
Director of Lifespan Religious Education
Olympia Unitarian Universalist Congregation
360-786-6383
My Blog: The Children's Chalice