Dear Families,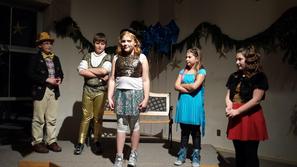 The Yule Play last Saturday was a great Success! I'd like to Thank:
Amy Taylor for writing, directing, and carrying off a great play.
Hawkins and Ray Simkins for their acting and all the other help.
Zoie Gulrajani-Brown, Hypatia Lewis, Carbon Marshall, Rowan Penny, Thalia Simkins, and Orion Wright for all their hard work and dedication and fun!
And Anisa and Mekayla for providing childcare for the event.
Additionally, we had a wonderful Parents Night Out on Friday and I need to thank Anisa and Mekayla again for childcare, and Linda Whitcher for bringing in a wonderful craft project for us to do!
More holiday goodness still to come:
December 20th, 2pm Choir Concert (the more family friendly of the two times)

December 20th, 7pm Silent Night Vespers Service (not really kid friendly)

December 21st, 7pm Choir Concert

December 24th, Christmas Eve Services 5:30 (family friendly) and 11:00 (not as family friendly)

December 28th, Intergenerational Worship service, NO RE Classes, Nursery Care Only

---
Sunday and Every Day: Taking it Home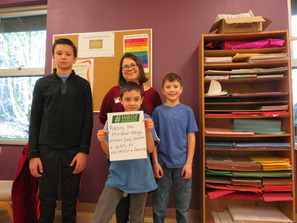 Last Sunday the Spirit Play kids had a story for the Blue Promise (Believe in Your Ideas and Act on Them) based on Butterfly Boy by Virginia Kroll. Meanwhile the Labyrinth Learning class heard a story about the Sharps and the beginnings of the UUSC, then explored other ways to take action and help, such as the WageOutRage selfie (see ours here).
To extend the conversation at home:
When have you had an idea that you had to act on? Was it hard to act on your idea? Why or why not?

Do you feel that others listen to your ideas? Do you have a voice in the things that are important to you? Why or why not? How could that change?

Do you listen to others' ideas? How can you show others that you care about their ideas?

What is good about the Unitarian Universalist Service Committee? What projects do they do that you really like?
How does an organization like the service committee help us to help people?

Could we do this all on our own?

Why or why not?
---
This Sunday: December 21st, 2014
Due to the holidays, we are not sticking with our theme of Helping Hands this week, but will instead have special lessons on the Winter Solstice.
9:15

11:00
Nursery Care
Spirit Play (pre-K) will have the story of the Winter Solstice.
Labyrinth Learning (1st-6th grade) will also be learning about the Winter Solstice and making various holiday themed crafts.
There will be no OWL or teen group due to Winter Break - tweens and teens are welcome to attend the worship service this week!
This Week's Hospitality Team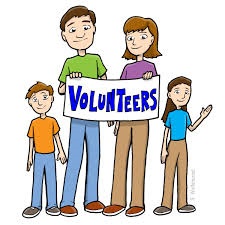 The Middle School team (7th-8th grade) is serving as hospitality team this coming Sunday, December 21st.

If you are in 7th-8th grade, this is your week to provide Hospitality:

Bring cookies (drop off in kitchen).
Or bring healthy snacks (drop off in RE entry wing).
Help Greet and hand out Orders of Service.
Upcoming Hospitality Team Schedule
December 21st: Middle School team
December 28th: NO RE TEAM, No RE classes
---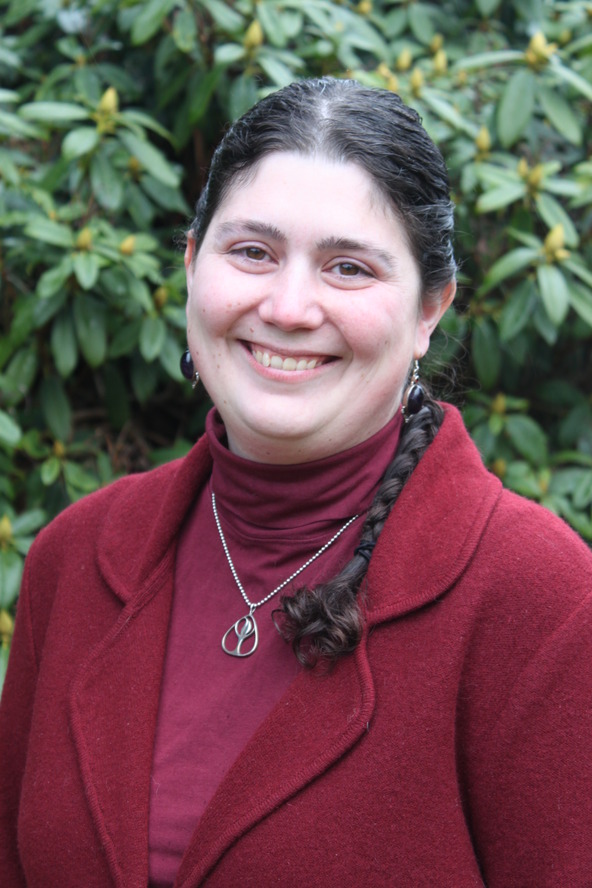 Yours along the journey,
Sara Lewis, Credentialed Religious Educator
Director of Lifespan Religious Education
Olympia Unitarian Universalist Congregation
360-786-6383 ext. 102
Office Hours: Wednesday 10-1:30, Thursday 10-4pm, Friday 9:30-noon; also available by appointment.

Sara's Blog: The Children's Chalice