This Week In Religious Education
Sara will be out of town this Sunday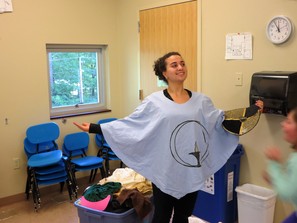 I'll be away this Sunday, but there will still be great classes and programs, and I'm leaving our very capable staff RE Teacher, Anisa, (pictured here) in charge. Have a great Sunday!
Where will I be? Well, I'm headed off to the Fall Conference of the Liberal Religious Educators Association. It will be a full week of learning and networking and presenting to colleagues: I'm taking a two day training about Family Ministry, attending meetings of the credentialing mentors (I'm one), the district Chapter Chairs/Board Presidents (I'm one), the "Renaissance Module" continuing education trainers (I'm one), and presenting a workshop about our personal relationships to money and financial self-care. Other workshops this year will be about Race, Sex, and Death - the theme this year is "Engaging tough topics and difficult conversations". It's going to be a full week, and I hope to bring back some great ideas and learnings to share with you all.
---
Our Theme Is: Identity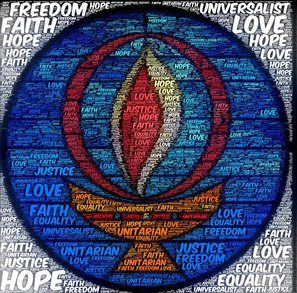 In October our theme is
Identity.
In particular, we will be exploring our Unitarian Universalist Identity in all the religious education classes: our history, these two traditions that came together as the two UU's, our 7 Principles, and what we value as Unitarian Universalists. You can read more about this theme in the
monthly Soul Matters email.
---
Sunday and Everyday: Taking It Home
Unconditional Love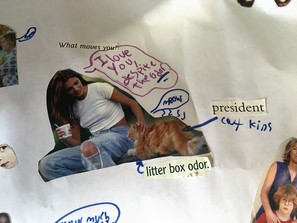 Last Sunday the children's classes focused on Unconditional Love and our Universalist heritage. In Spirit Play (preK) the children had the story of
John Murray
, and the Labyrinth Learning (1st-5th grade) kids learning about
Hosea Ballou
and exploring what unconditional love means to them through song, painting, and collage (see picture).
Middle School was about being judgmental, through the lens of Unitarian
Rod Serling's
Twilight Zone episode "
4 O'clock
".
In High School group we watched the documentary "
Defying the Nazis
" and discussed how we would respond if asked to act like the Sharps did.
To extend this learning at home:
1. Talk about unconditional love - what is it? Is it really possible? How do you love one another?
2. Send a letter or note to someone you love who you don't see very often (a grandparent, aunt, far away friend, etc) telling them you love them.
3. Discuss the relationship between unconditional love and forgiveness. Do you have to have forgiven someone to still love them? Can you keep healthy boundaries, still expect the best of people, and love them unconditionally?
4. What if you disagree?
Watch Kid President
tell you how to disagree and still treat people well.
---
Next Sunday, October 23rd
9:15
Nursery Care
Spirit Play (pre-5th grade): Our Church. A simple lesson about how our church is built of people.

11:00

Nursery Care
Spirit Play (preK): Our Church. A simple lesson about how our church is built of people.
Labyrinth Learning (1st-5th Grade): The 7 Principles. The class will learn about our UU 7 Principles.
Middle School (6th-8th grades): The Fifth Dimension: Number 12 Looks Just Like You. An episode of The Twilight Zone is used as the jumping off point for a discussion about the dangers of being judgmental.
---
Announcements and Upcoming Events:
---
Halloween Party!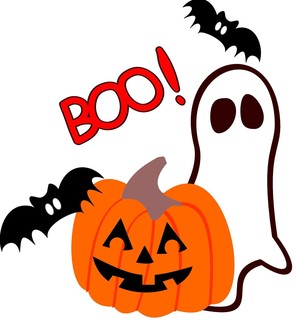 Saturday October 29th, 5pm
Haunted classrooms!
Costume Contest!
Games!
Treats!
Our Middle and High School youth will be putting on a fun and fabulous Halloween Party for folks of all ages to enjoy.
Donations for the RE Scholarship fund will be accepted, and there will be a Bake Sale.
Please join us for this fun event!
---
Family Cottage Meeting with Food, Fellowship, and Fun!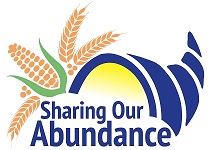 Please join us for a cottage meeting for families on November 6th, 12:30. The Family Ministry Team will be providing lunch and birthday cake, and there will be childcare. Please feel free to bring a food or beverage to share to expand the lunch, if that's easy for you.
We'll be exploring questions of abundance, what OUUC means to us and our families, and what we need from this community.
---
Young Singers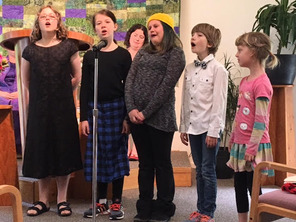 The OUUC Young Singers are rehearsing again! This children's choir is open to all young singers, and rehearses most Saturdays 9-9:45 at OUUC. Come join them and add your voice to the choir!
---
Yours along the Journey,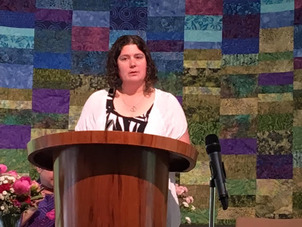 Sara Lewis, CRE
Director of Lifespan Religious Education
Olympia Unitarian Universalist Congregation
360-786-6383
My Blog: The Children's Chalice